Finding an orthodontist, or any healthcare provider for that matter can be tricky. These are a few topics to consider during your search, that will hopefully help guide you on the journey of finding an orthodontist who fits your and/or your children's individual needs.
Get recommendations.
Start by asking your dentist, family and/or friends, but be certain to ask why a provider prompts enthusiasm. A warm personality is definitely a plus, but it must be matched by clinical expertise. Identifying prospects by searching the web and reading online reviews is another great way to get an idea of how patients feel about the provider you're considering. A high star rating is great but it's important to take into account how many reviews have been left and what those reviews actually say.
This is a great way to get a feel for an orthodontist's values, practice philosophies and expertise or emphasis. Another great question to ask is if the provider is available by email or phone and if they take calls from established patients on weekends.
Don't feel trapped by your insurance plan.
Yes, you'll want to find out if a practice honors your current insurance plan-and what the payment options and financial obligations might be. But also expand your search to include practices that may be out of your network, very rarely does being out of network effect orthodontic coverage and if it does, you might be pleasantly surprised that the added value is far greater than your added cost.
Interview candidates.
Once you've identified a few candidates, set up a call or visit to get to know the orthodontist and the team you'll be potentially spending time with over the course of your treatment. Most will be happy to talk with you for a few moments. Learn about the office culture, the pace of visits and the physician's patience with people who want a shared discussion. Ask as many questions as you need to determine if you are a fit for each other. If you don't feel comfortable with the initial interview or if the office doesn't have the time, knowledge or interest to answer your questions, move on.
Expect collaboration with other providers.
Although dentists and orthodontists both provide oral health care, their focus and education differ. Dentists focus on oral health care, hygiene and functionality of the teeth, gums tongue, etc. Orthodontists use non-surgical solutions to align the teeth and jaw which can offer health and cosmetic benefits for patients. When the two professionals collaborate on patient treatment options, the overall care and service are greatly improved. This goes with anything as far as overall health is concerned, collaboration among your healthcare providers can never hurt.
Expect generosity of time.
Two-way dialogue generally takes more than a brief visit or a pop-in by your provider. That doesn't build a solid doctor-patient relationship. You don't want to leave with a prescription when what you really need is help to identify the root cause and change your health habits. Your own curiosity should be respected too-you don't want to feel stupid or rushed because you ask questions that require in-depth answers.
Check for clinical expertise.
Yes, you definitely want an orthodontist who attended a solid medical or dental school. But "board certification" in a specialty requires higher training and extra exams with continued renewal, which all tell you your doctor is serious about giving patients the benefit of advanced knowledge. Awards and accreditations are another great thing to consider.
Look for perpetual learners.
New understandings in orthodontics are continually unfolding, so the most responsible docs never stop learning. To practice based on the most recent and applicable research findings – known as evidence-based practice-requires dedication to high-level learning, a constant eye on newly published studies, flexibility to change current practices and humility to explain to patients why the new approach beats old one. Don't be afraid to ask your orthodontist what they do to keep up with the rapidly growing body of orthodontic and dental knowledge.
Remember, jaw alignment is essential.
Look for an orthodontist who favors a thorough and comprehensive exam of tooth and jaw position rather than one focusing solely on straight teeth. Straight teeth are important esthetically but proper jaw alignment is essential to a healthy, pain-free mouth, jaw, neck, etc.
Be patient.
This is not always the case but it's nice to be aware that if you do find an orthodontist who encourages dialogue with their patients, the initial evaluation appointment openings may be harder to come by. So, if you have a hard time finding an opening, just remember it's more than likely because they spend more time with their patients and plan to do the same with you.
Make sure your approaches and goals align.
Healthcare providers and their teams vary a great deal in their philosophical approach to patients. The relationships you choose should be collaborative, meaning your opinions matter and should be discussed. You want an orthodontist who is curious about where you have been, where you are and what goals you are striving for. You want your story and ideas to influence the physician's treatment recommendations. Expect your orthodontist (or provider of any kind, really) to ask you questions and listen to your answers.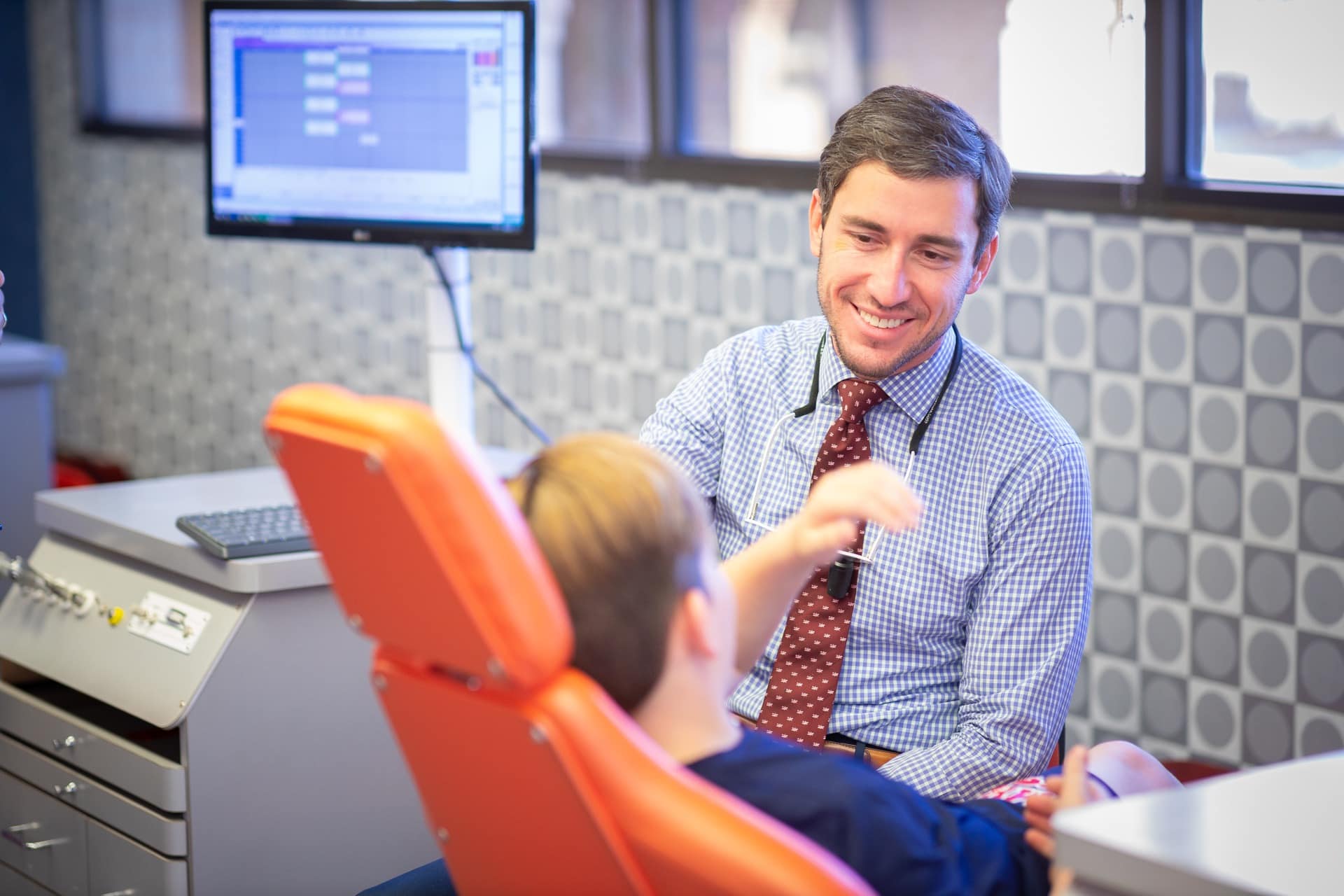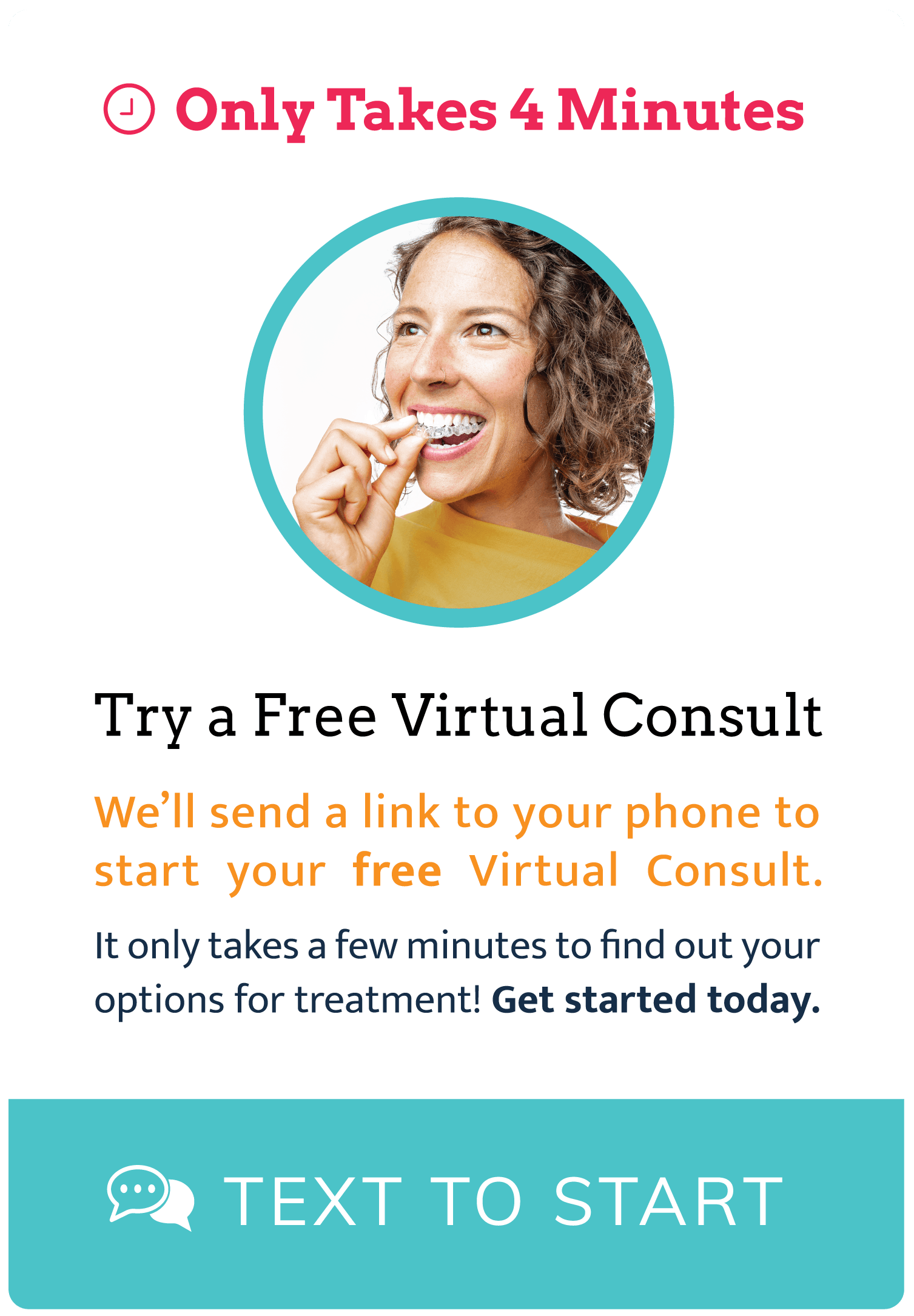 Balance high-tech and high touch.
You will reap many benefits if your healthcare team is incorporating the latest in high-tech equipment and services in their practices. But the technology should be matched by a wholehearted human connection.
At myKIDSdds we love visitors and are always happy to answer any questions you may have regarding your or your child's orthodontic needs. If you would like to schedule an office visit, orthodontic consult or just have a question you need to be answered, please don't hesitate to give us a call or fill out our online form.
Contact Us →