At myKIDSdds, we're serious about amazing experiences and exceptional smiles. We offer a wide variety of orthodontic treatments – from Invisalign, to Advanced Metal Braces, to Clear Braces, and even lingual braces that go behind your teeth.
Here, we say, "Dentistry For Kids; Orthodontics For All" – meaning we don't just treat your kiddo. We provide adults with orthodontic care as well!
If you are looking for a pediatric dentist and orthodontist, visit myKIDSdds for comprehensive care and streamlined treatment.
We can't wait to see you smile.
Orthodontic treatments for both kids and adults!
At myKIDSdds, we say "Dentistry For kids; Orthodontics For All!"
Our orthodontists in Dallas are passionate about transforming smiles and not just little smiles! We love our adult patients. It's surprising to parents when they realize that they too can benefit from orthodontic care at myKIDSdds.
We strive to take exceptional care of your kids' oral health. Now let us do the same for you.
Adult Orthodontics →
Childhood Orthodontics →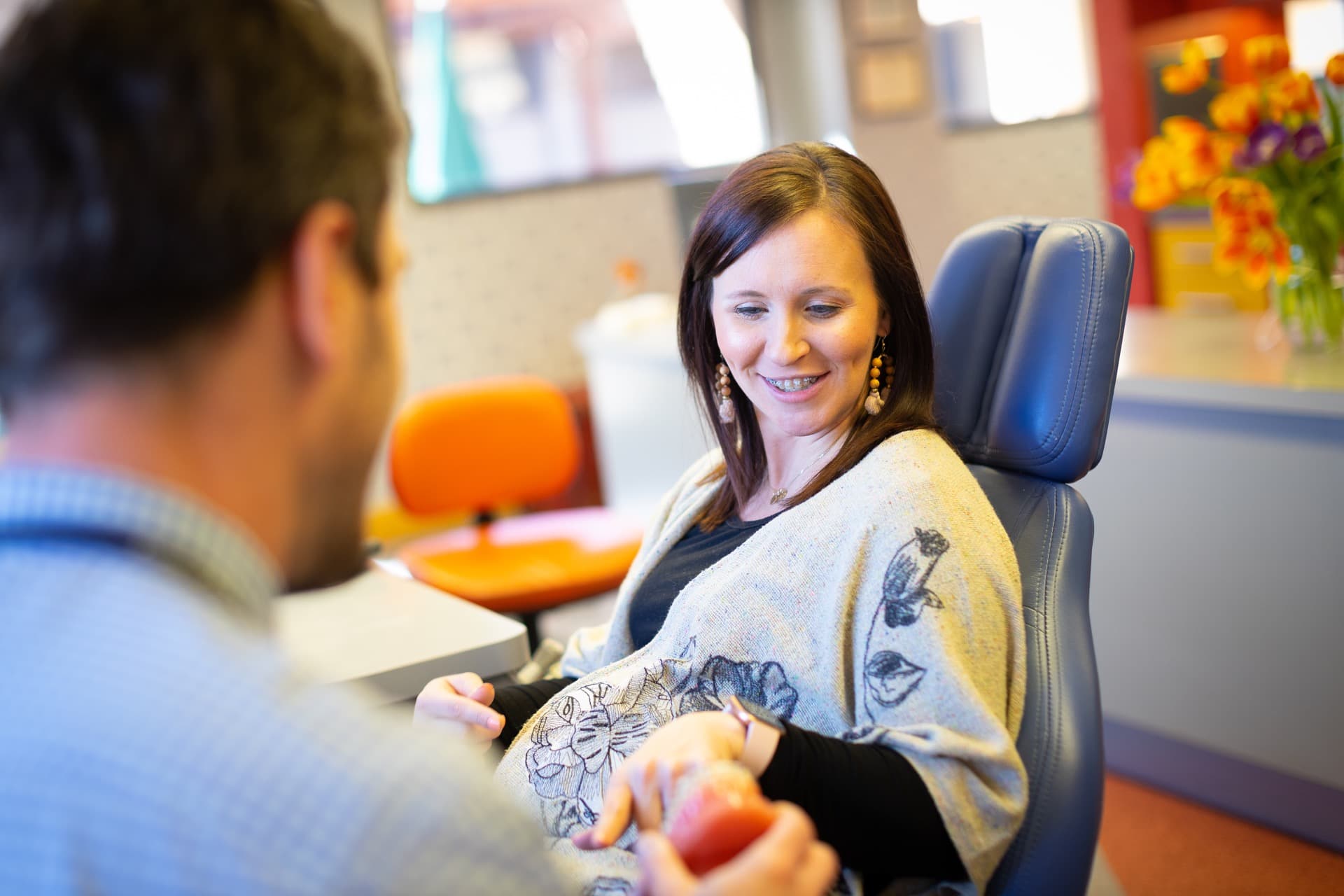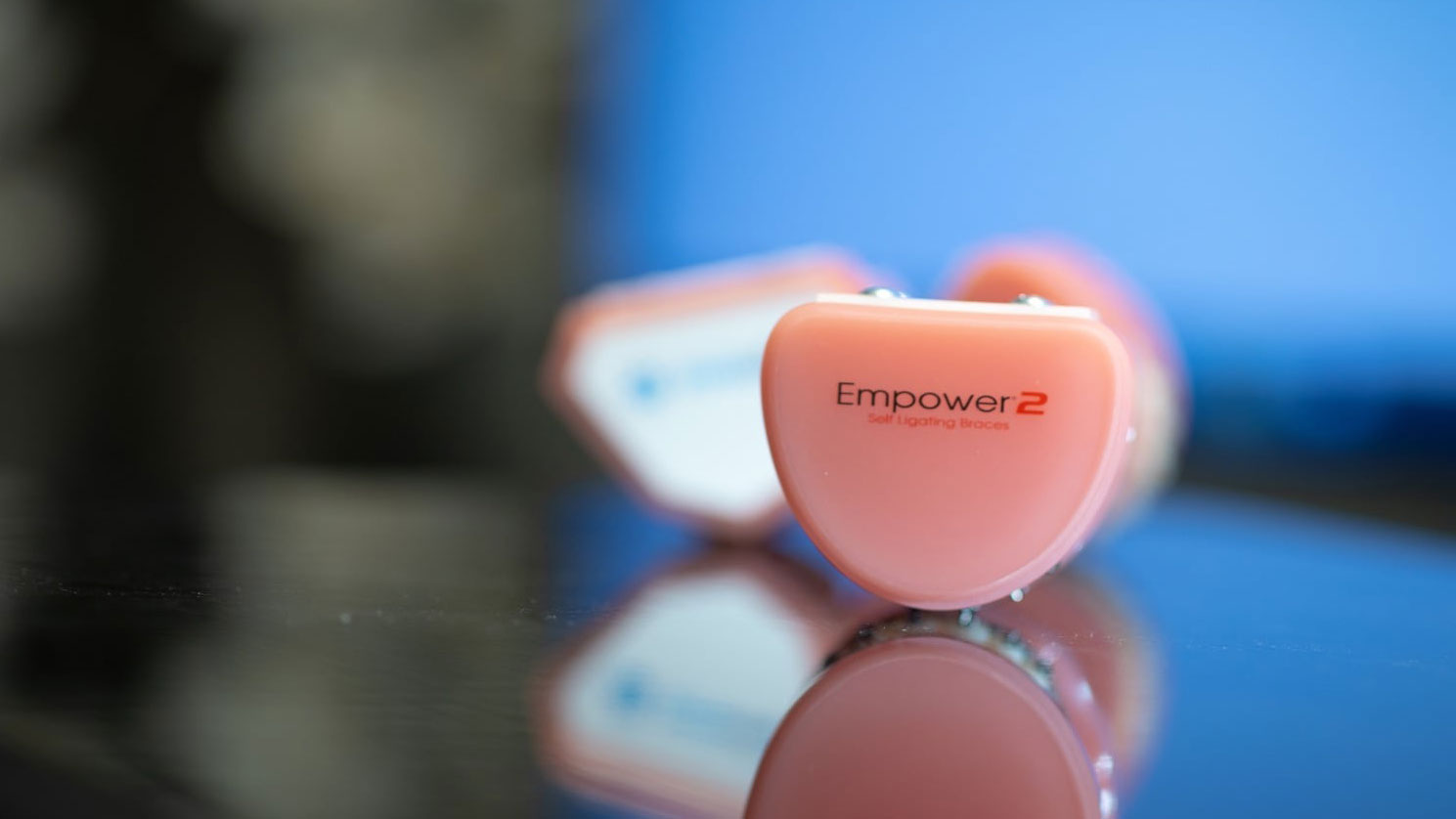 At myKIDSdds, our dental braces aren't like the ones you had when you were a kid. Our orthodontists in Dallas, TX use advanced metal braces that are more comfortable today than ever before.
The advances we've seen in metal braces technology provide tons of benefits: shorter treatment time, easy to clean, and even the ability to move the teeth more gently.

All these benefits add up to a better orthodontic experience than ever before!
More About Our Dental Braces →
Invisalign & Invisalign Teen
Invisalign is a fantastic alternative to Braces. Invisalign uses a series of invisible, removable aligners to straighten your teeth. The great news is that no one can tell you're in orthodontic treatment!

myKIDSdds is both an Invisalign and Invisalign Teen provider. Invisalign and Invisalign Teen use a series of nearly invisible removable aligners tailor-made specifically for your teeth. Invisalign is a great alternative to braces and has all the same straightening power of braces.
Learn More About Invisalign →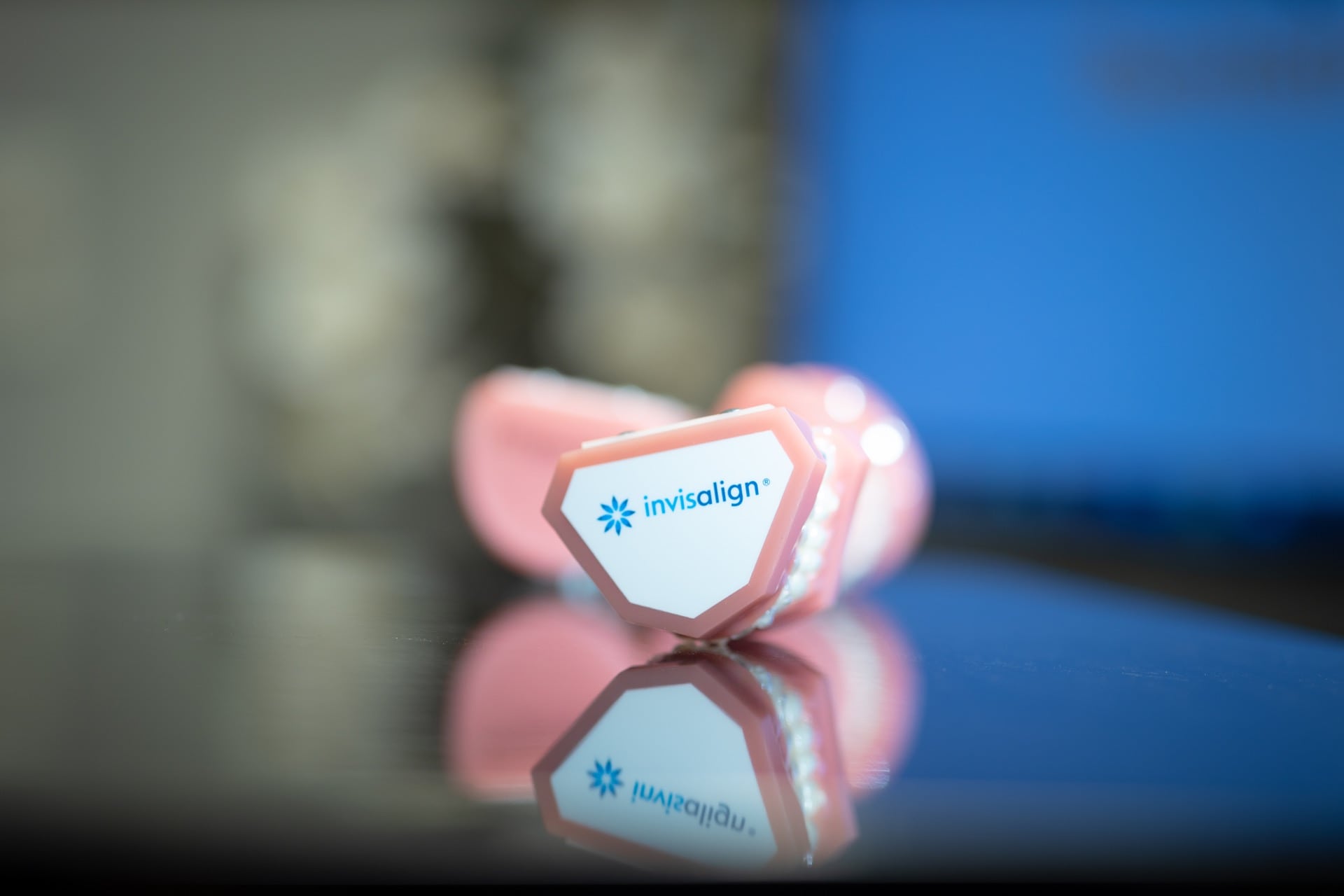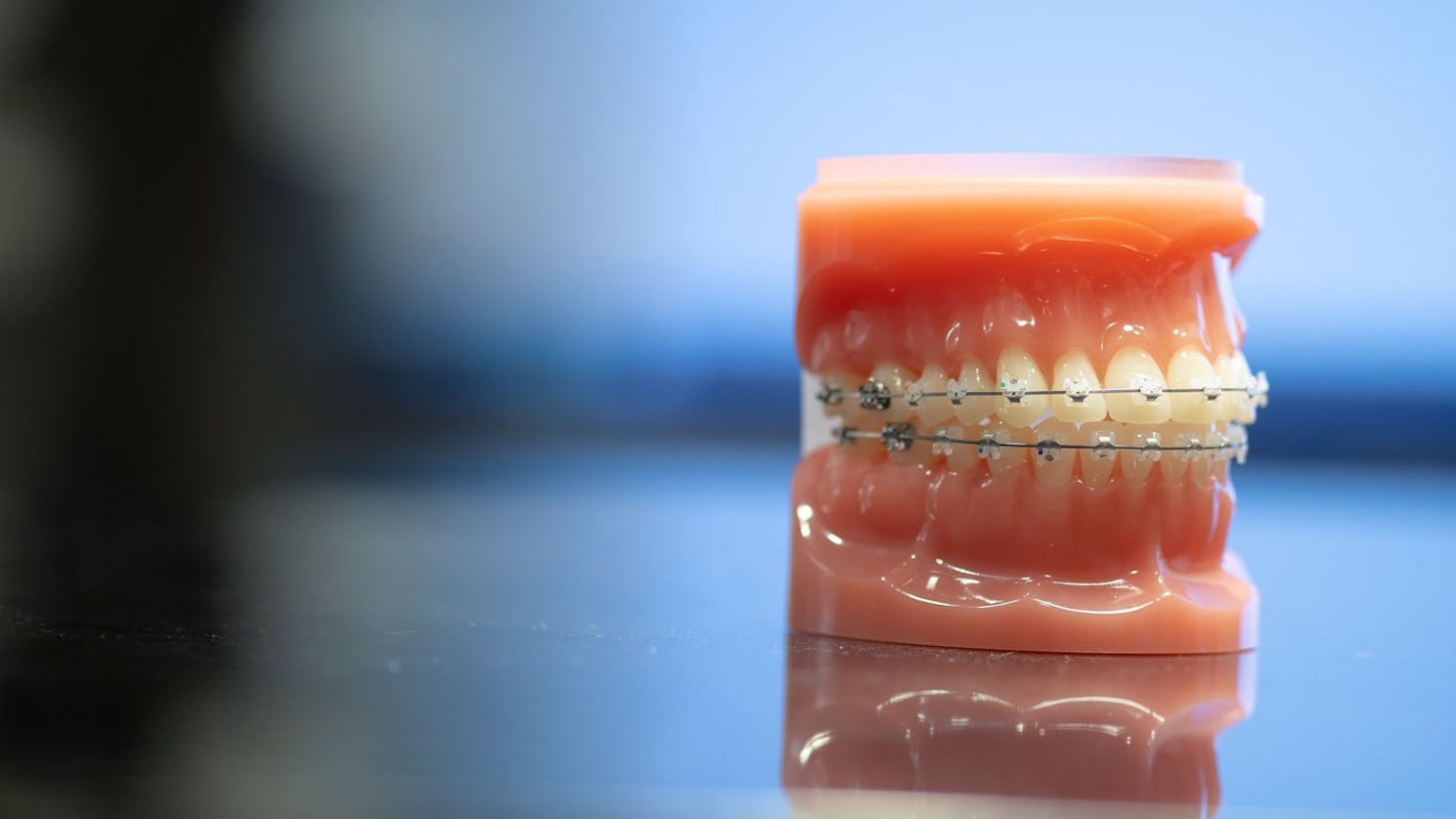 Ceramic braces are a great option for discreet orthodontic care. These braces are nearly invisible, look great during treatment, and offer some clear benefits.
Lingual braces are like regular dental braces, just on the inside of your teeth. They're a great option for some patients with certain kinds of orthodontic cases.
Schedule a free orthodontic consultation with our team in Dallas to find out if our clear and invisible orthodontic options are right for you!
More About Clear Braces →
From 3D scanners, to advanced X-Rays, to impression-less orthodontic treatment – our orthodontists in Dallas, TX are always looking for ways to improve your orthodontic care and make your experience that much better!
More About Modern Orthodontic Care →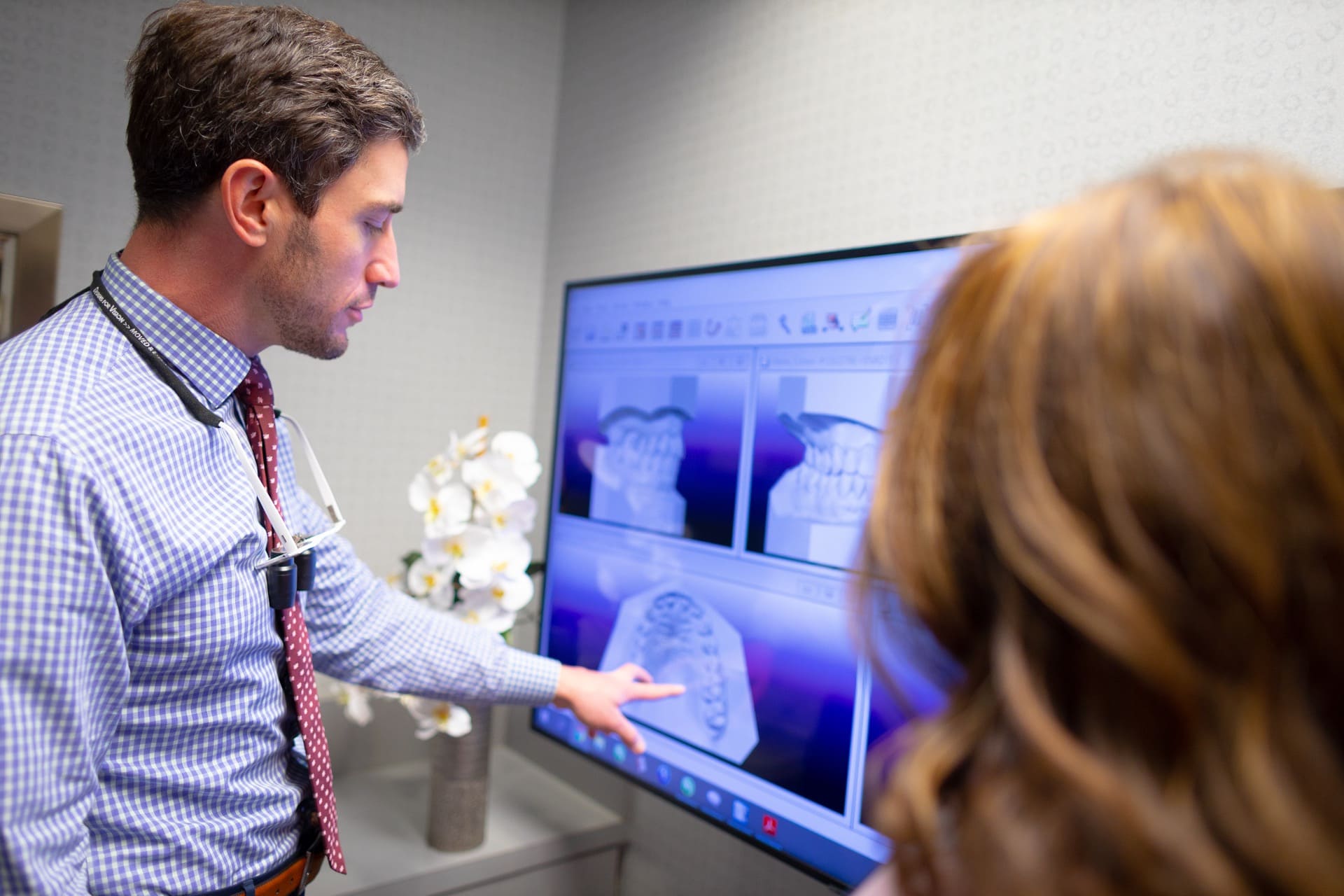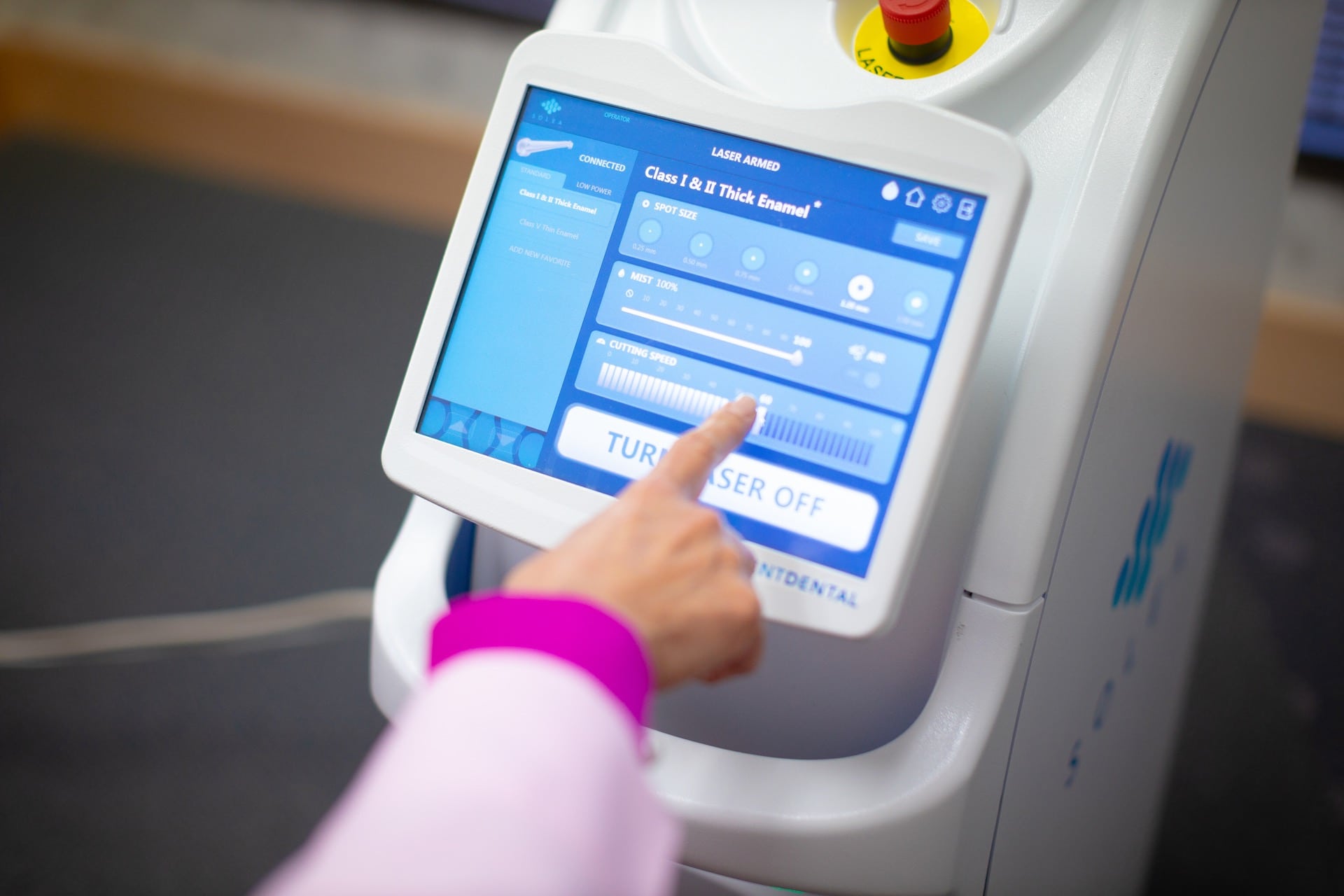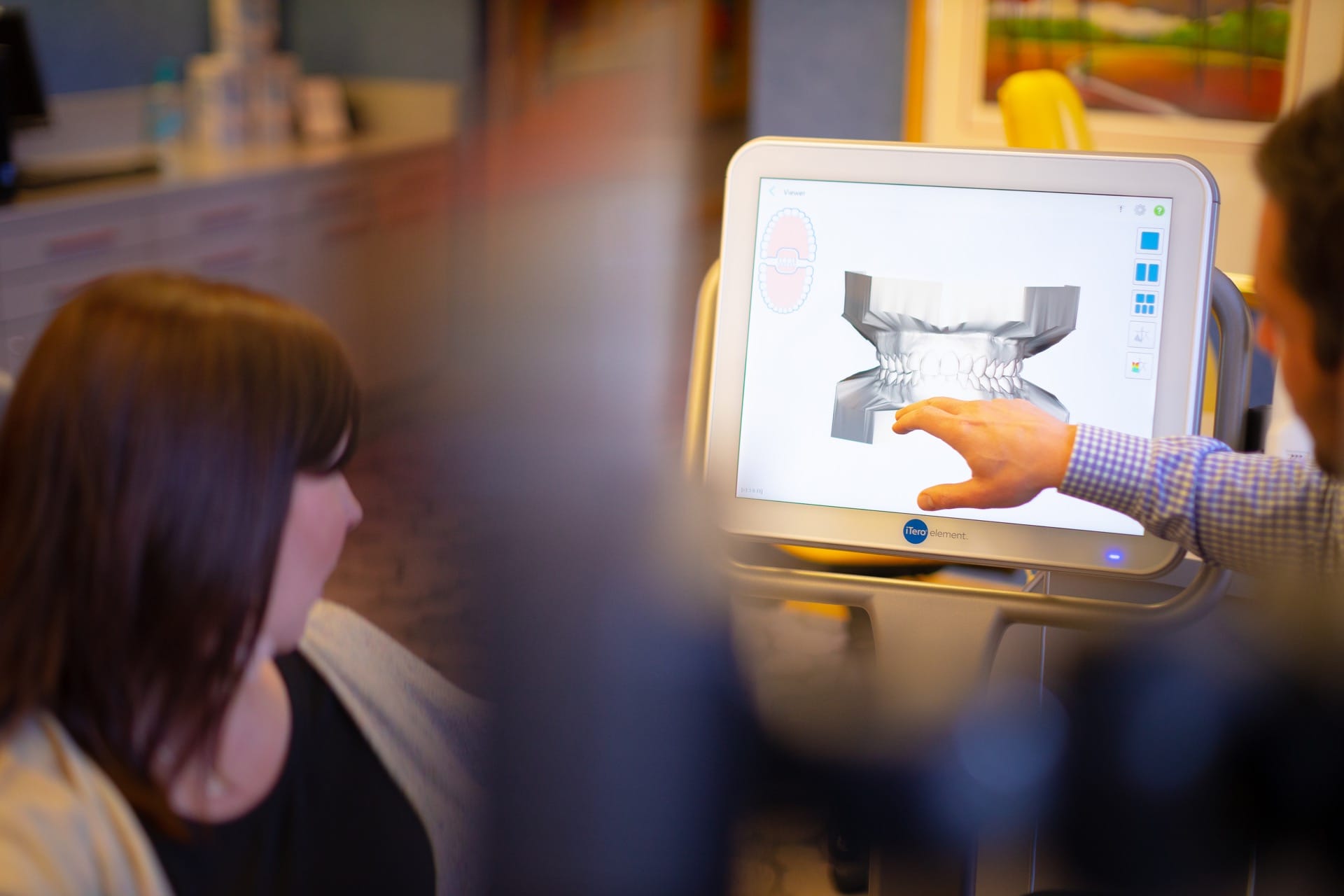 Orthodontics (also referred to as dentofacial orthopedics) is a specialized form of dentistry focusing on the diagnosis, prevention, and treatment of dental and facial abnormalities.
An orthodontist is a dental specialist who has received two to three years of additional training and experience. Your orthodontist is able to straighten teeth, correct misaligned jaw structure, and improve the function of your smile.
A hard time chewing or biting food
Mouth breathing
Finger or thumb sucking
Crowded, misplaced, or blocked teeth
Jaws that pop or make sounds when opening and closing
Teeth that come together abnormally, or do not come together at all
Jaws and teeth that are not proportionate to the rest of the face
The amount of time spent in braces will vary depending on the individual patient, because every smile responds differently to treatment. Treatment times can take anywhere between 12 and 30 months, but most standard treatments take about 22 months.
Putting off treatment can result in a need for more invasive treatment later in life that may not completely fix your smile. Early treatment is most effective for achieving lasting results.
Commonly Asked Orthodontic Questions →
Building a Lifetime of Beautiful Smiles
Dentistry for Children

|

Orthodontics for All