Technology That Serves You
If we say we're serious about providing our orthodontic patients with an amazing experience, then investing in the latest orthodontic technology is a must.
From 3D scanners, to advanced X-Rays, to impression-less orthodontic care – we're always looking for ways to improve not only the quality of your care, but also your comfort.
3D scans create accurate maps of your teeth, faster, and without the discomfort of impressions.
Our iTero scanner is incredibly precise, which means your result is more thorough and accurate.
No more goop! Now we can scan your teeth to map out more accurate treatment plans than ever before.
With our digital scanners, we're able to create incredibly precise treatment plans that are faster than before.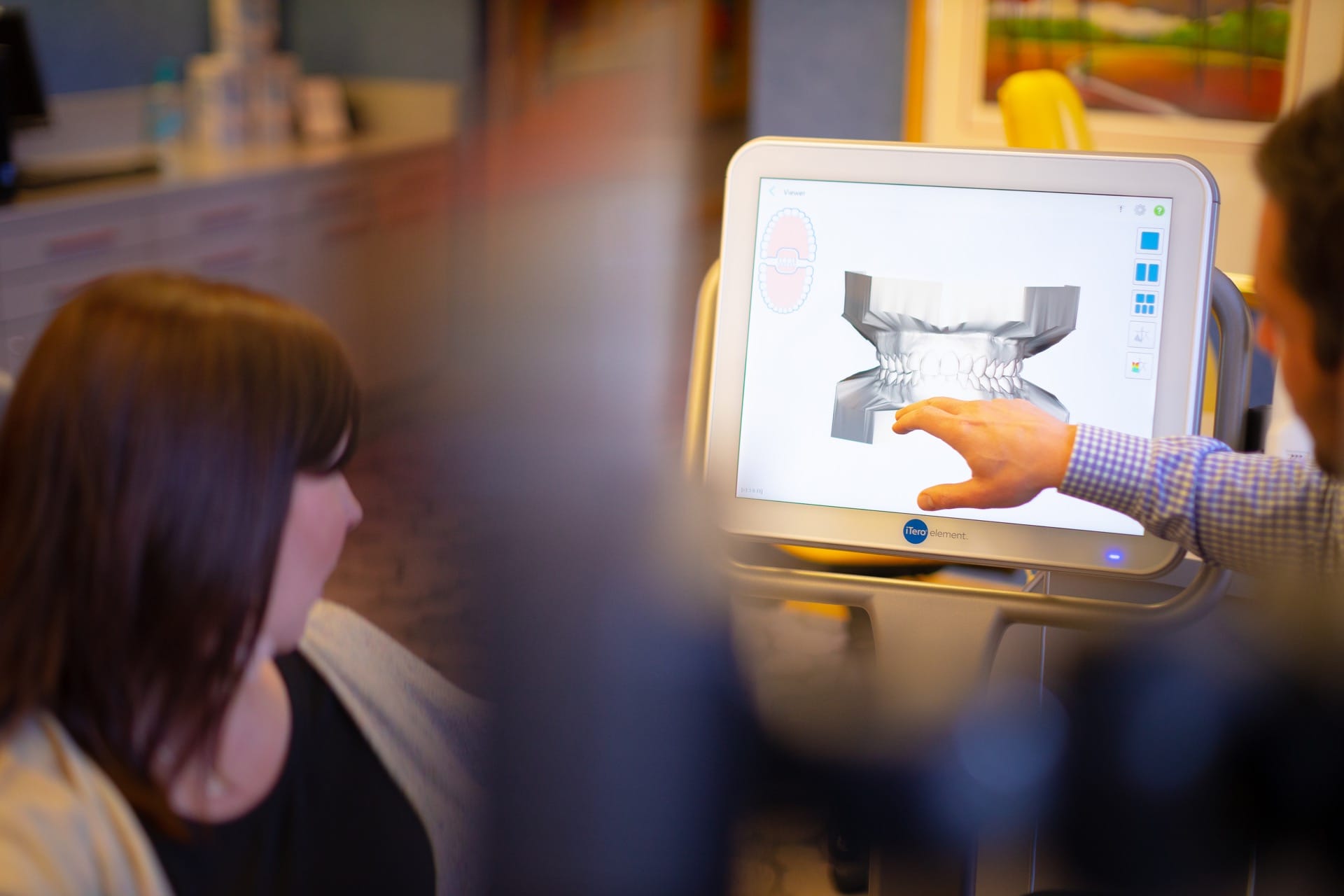 Getting impressions done of your teeth is uncomfortable and often painful. Occasionally impressions are also unreliable and taste terrible.
Our orthodontic offices have switched from traditional impression methods to precise, digital methods. Using iTero scanner we can get full impressions completely digitally. The 3D scanner is not only faster and more comfortable, its accuracy is unparalleled.
The iTero scanner takes an extremely detailed 3D scan of your teeth. We want to capture images of your gums and the surface of your teeth. After the scan we'll have an exact 3D model of your teeth that we'll use to create your treatment plan.
We can also use this method to demonstrate what your smile might look like throughout treatment!
Building a Lifetime of Beautiful Smiles
Dentistry for Children

|

Orthodontics for All
We're proud to be rated the #1 Dentist in Dallas since 2013! It's an honor to know the Dallas community trusts us for quality dental and orthodontic care! Thank you!