Creating a Lifetime of Dental Health
Oral health plays a huge role in a person's longterm, overall health. That's why we love working with kids!
At myKIDSdds, we strive to create a healthy environment for a child's whole life by teaching kids the fundamentals of dental health at an early age. We want to set kids up for success from an early age.
Why Are Dental Cleanings So Important for Kids?
At myKIDSdds, we truly believe that preventing problems and achieving a greater level of health is much better than combating problems once they've happened.
People often think that a cavity is just affecting the one tooth, but your mouth is connected to the rest of your body! There is a systemic health connection – so by promoting healthy smiles we're actually promoting healthy bodies! We believe that's so important.
With regular exams and cleanings, you can:
Prevent gum disease, bad breath, and decay
Save money by avoiding costly dental procedures
Keep your children's teeth whiter and brighter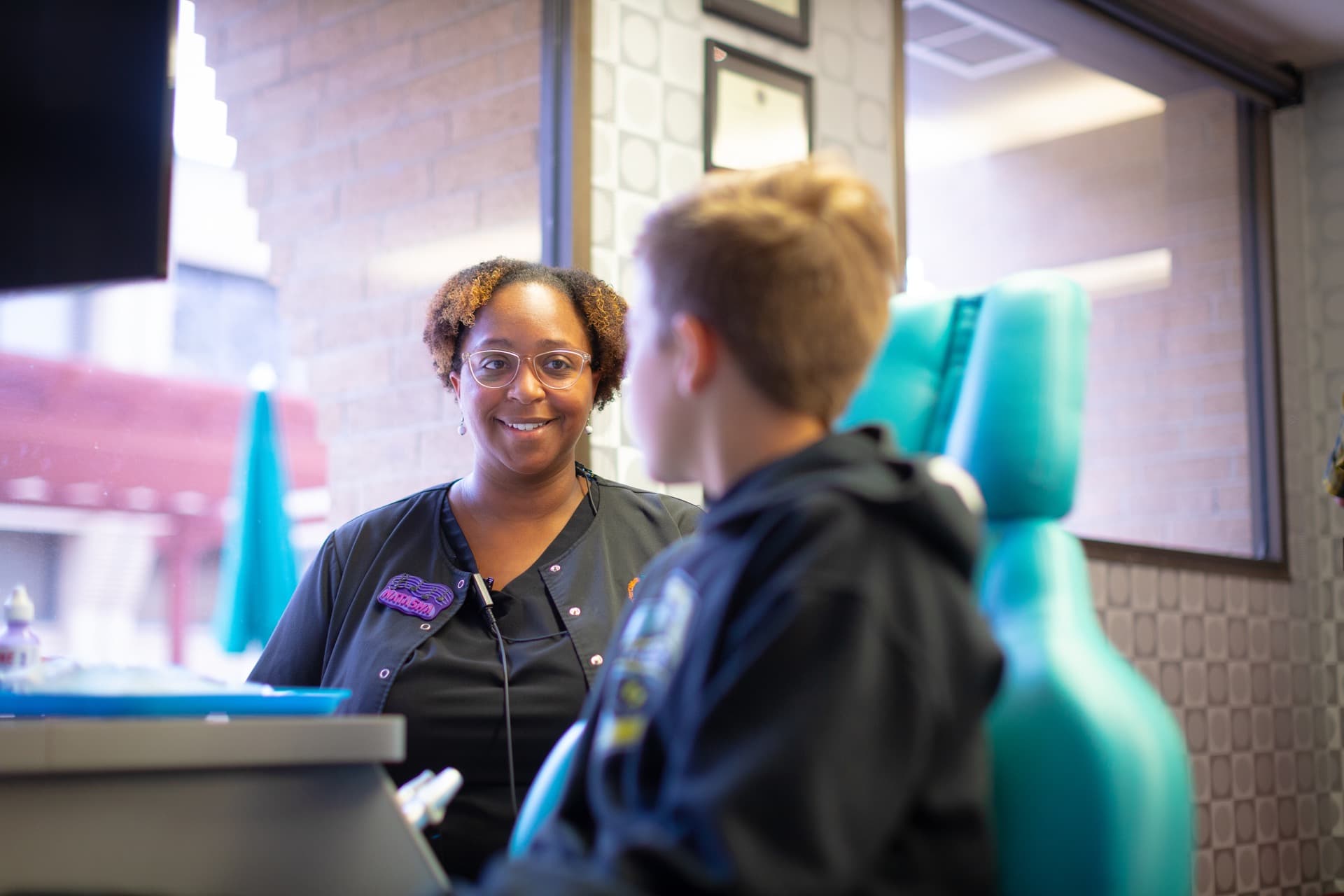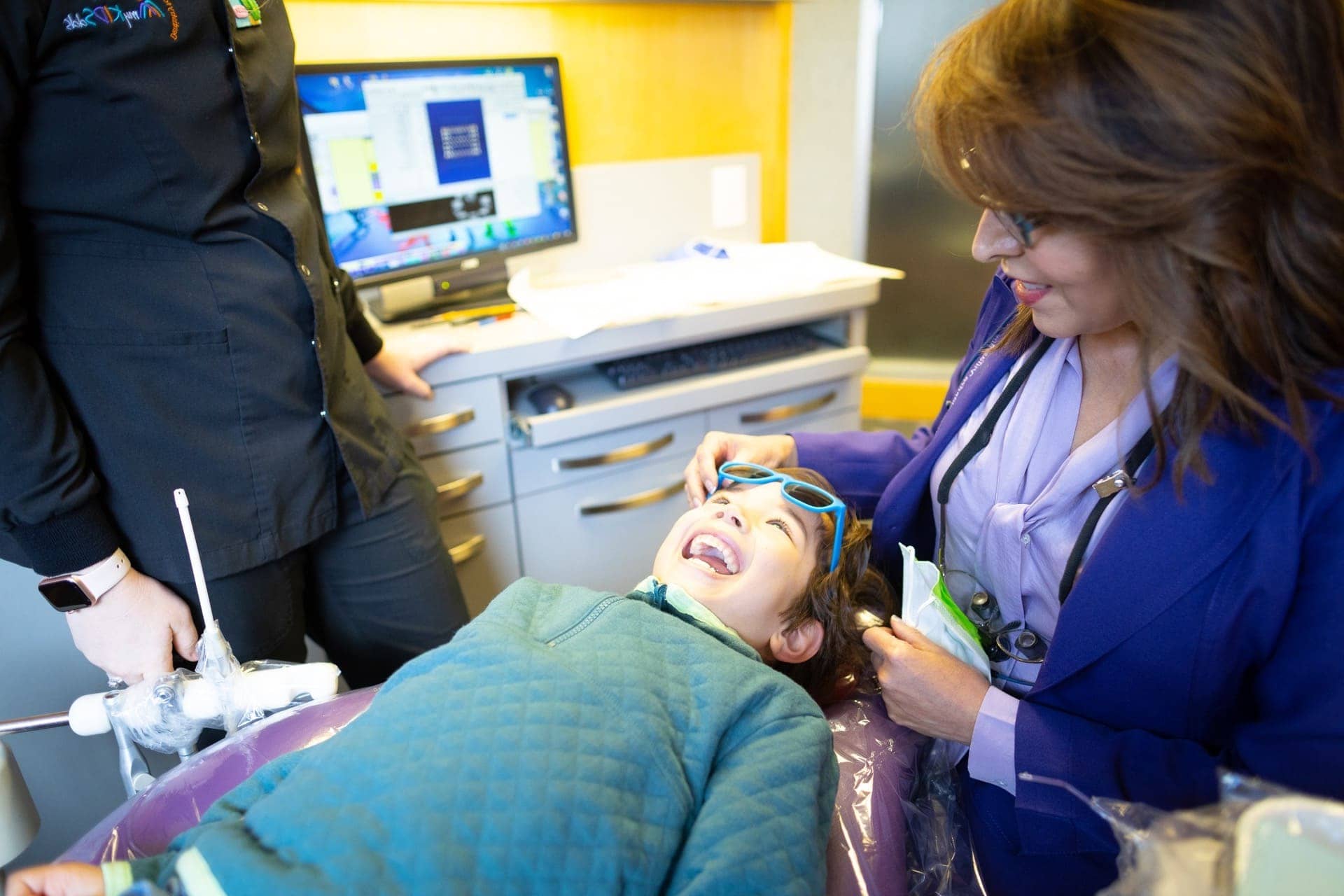 The

myKIDSdds

Dental Exam Experience
The mouth matters. There's a misconception out there where parents often don't realize that the health of their child's mouth is going to really project into their teenage years and adulthood.
That's why our dental exams are so thorough — we not only check your child's teeth and gums for signs of decay, gum disease, and other health problems, but we also screen for possible airway issues.
Building a Lifetime of Beautiful Smiles
Dentistry for Children

|

Orthodontics for All