Protect Your Kids Teeth with Custom Mouth Guards
Every year, more than 5 million teeth get knocked out during kids' sporting activities.
At myKIDSdds, we want to make sure your child can play ball without facing one of those unfortunate and costly accidents. We always do our best to help protect your kids and prevent issues before they happen. And that's why we're honored to provide custom sports mouth guards in Dallas, Texas and to serve the communities of Preston Hollow, University Park, Highland Park, North Dallas, Richardson, Addison, Plano, Allen, Frisco, Irving, and the surrounding areas!
A custom-made sports mouth guard can help keep your kiddo out of the pediatric dental office. At myKIDSdds, we custom fabricate every mouthguard to precisely fit to the conforms of your child's teeth and jaw to help ensure proper protection and comfort.
Does My Child Need a Mouth Guard?
Most sporting organizations require that mouth guards be worn as part of the protective gear. We recommend using a mouthguard in the following sports:
Basketball
Soccer
Softball
Baseball
Rollerblading
Skateboarding
Mountain Biking
Hockey
Martial Arts
Football
Lacrosse
Volleyball
Learn More About Mouthguards →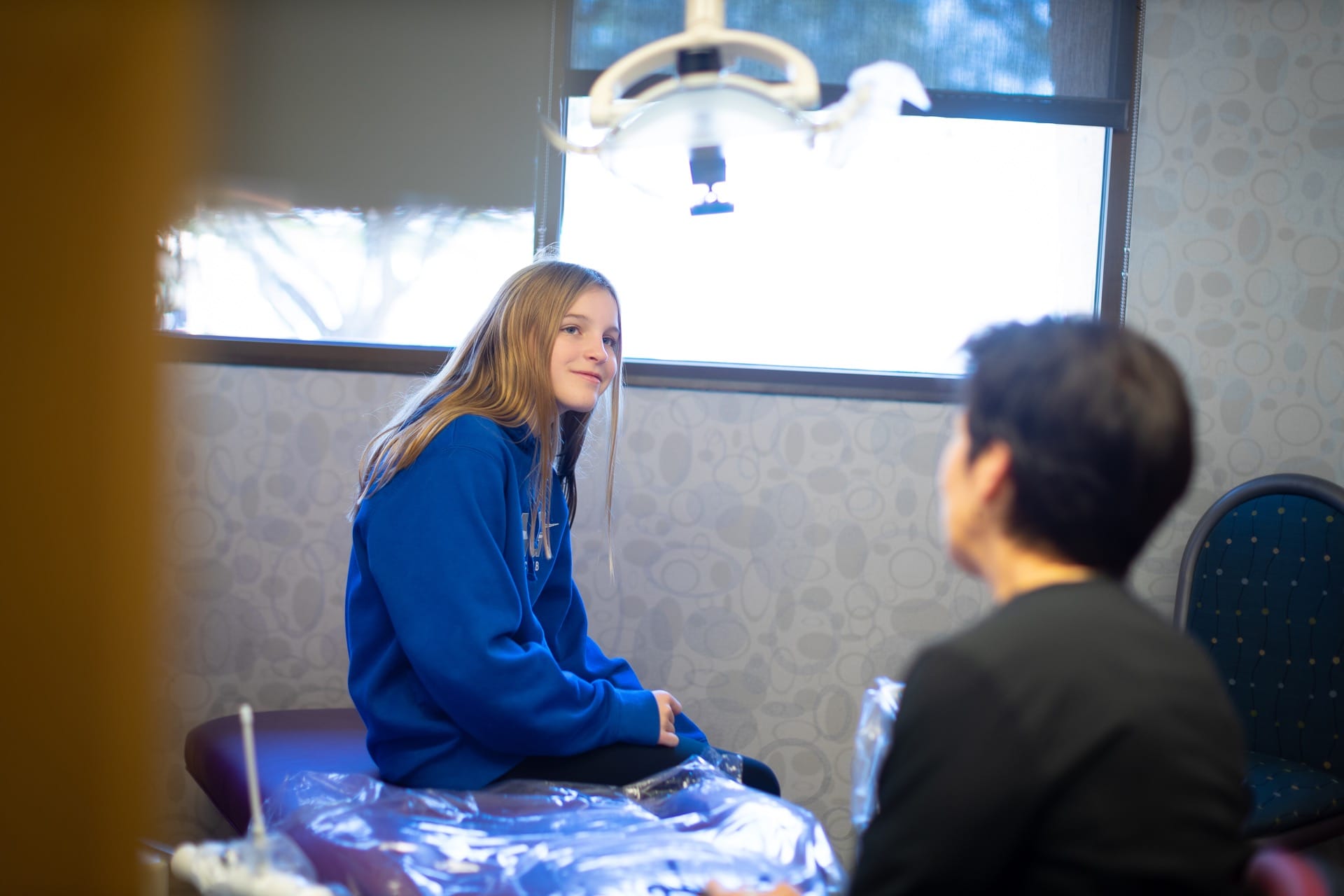 What Is the Best Type of Mouth Guard?
We believe that the best mouthguard for your child is the one he or she actually wears — both at practice and on game day.
You can find several types of mouthguards on the market that typically fall into 3 categories:
An "off-the-shelf" mouthguard.
The "boil and bite" mouthguard.
A custom mouthguard that we make just for you.
At myKIDSdds, we start by making a model of your child's teeth, and then we mold the protector around it for a perfect fit. The mouthguard is made from tough, high-quality material, which offers your child the highest level of protection and comfort.
Building a Lifetime of Beautiful Smiles
Dentistry for Children

|

Orthodontics for All
We're proud to be rated the #1 Dentist in Dallas since 2013! It's an honor to know the Dallas community trusts us for quality dental and orthodontic care! Thank you!