Why Do We Offer Pediatric Dental Sealants?
It's so much easier to prevent than to treat. Not only is it a better experience for our patients, but it promotes lifelong dental health!
Many doctors only focus on addressing problems after the fact – after there is already discomfort. But that's not how we operate!
Pediatric dental sealants are a great way to protect your child's teeth. While the science behind them is not new, they are quickly becoming one of the most sought-after treatments when it comes to dentistry for children. Pediatric dental sealants are incredibly effective, reducing cavities by up to 80% in the first year!
Contact Us →
Does My Child Need Dental Sealants?
The American Dental Association recommends sealants for all children, even those with relatively good oral hygiene. Sealants are truly ideal for older children who have adult teeth that are vulnerable to cavities and decay. Pediatric dental sealants are a preventative measure that can potentially save families a lot of money in dental fillings and root canals down the road. In addition to using sealants, if we see that your child is missing certain areas while brushing, our hygienist will coach them during their visit on the best brushing technique.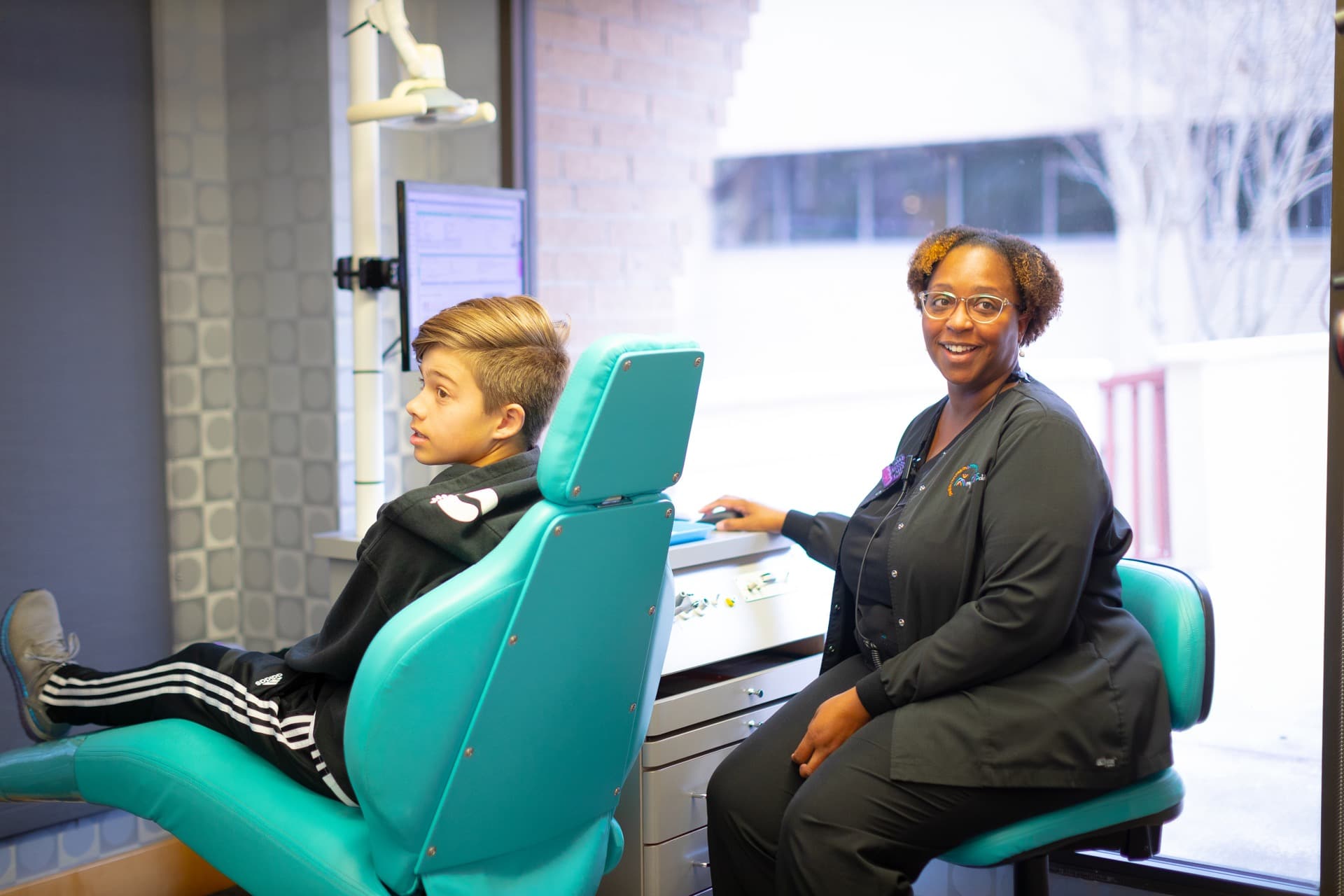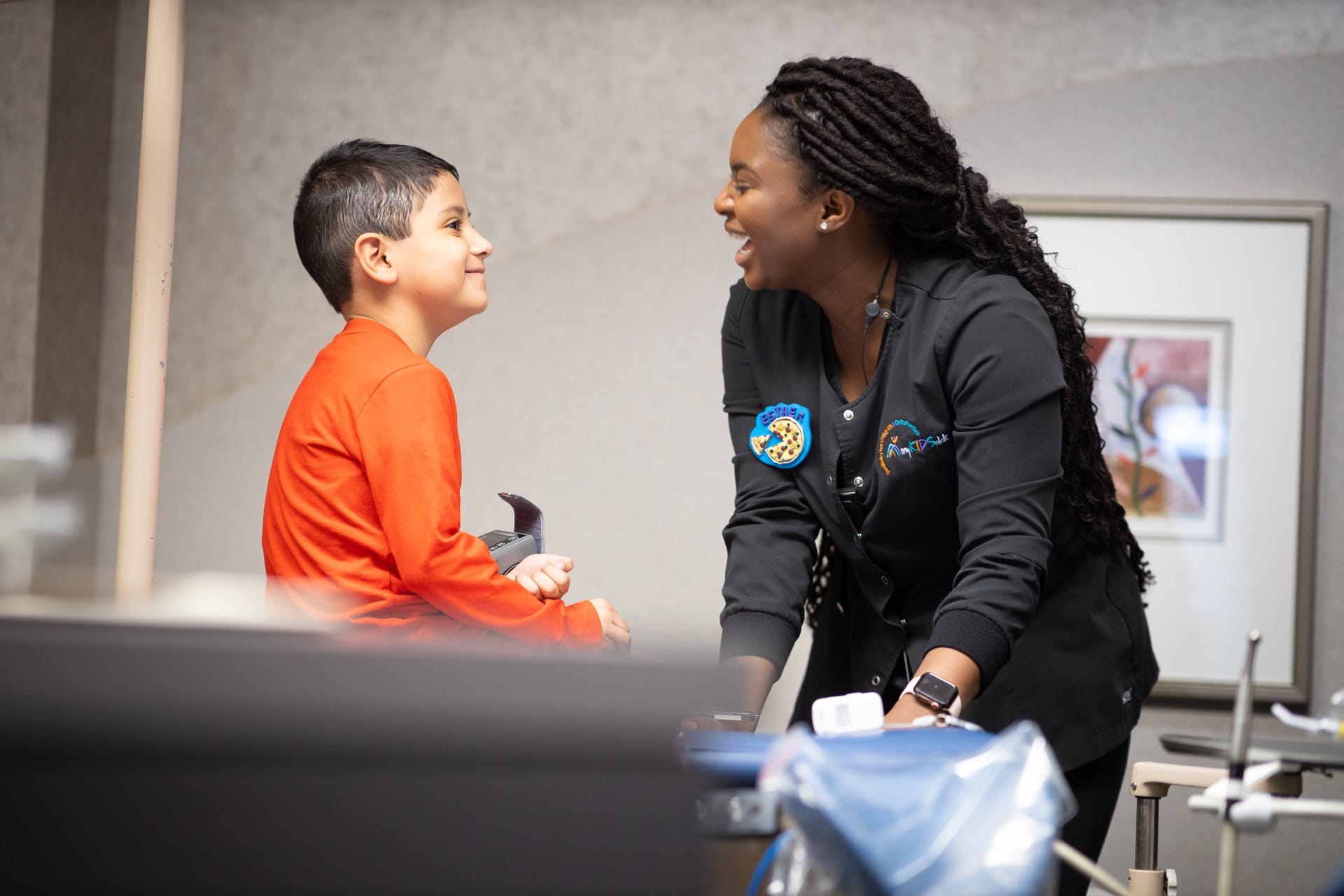 Dental sealants are incredibly effective, with studies showing that they can reduce cavities by up to 80% in the first year, and up to 60% in the following 4 years. With stats like that, it's no surprise the American Dental Association recommends all children receive sealants!
Sealants can last for up to 10 years, as long as you have them inspected twice a year by your dentist or hygienist; if any cracks or chips form, or if the sealant appears to be worn down, it needs to be reapplied.
Dental sealants work by filling in and smoothing out any small grooves or crevices in the teeth. These hard-to-reach areas often evade the bristles of most toothbrushes. When they are sealed, food particles cannot get in, resulting in fewer cavities. Learn more about dental sealants here!
Building a Lifetime of Beautiful Smiles
Dentistry for Children

|

Orthodontics for All