Each of our team members is passionate about providing you with an excellent experience and a beautiful smile.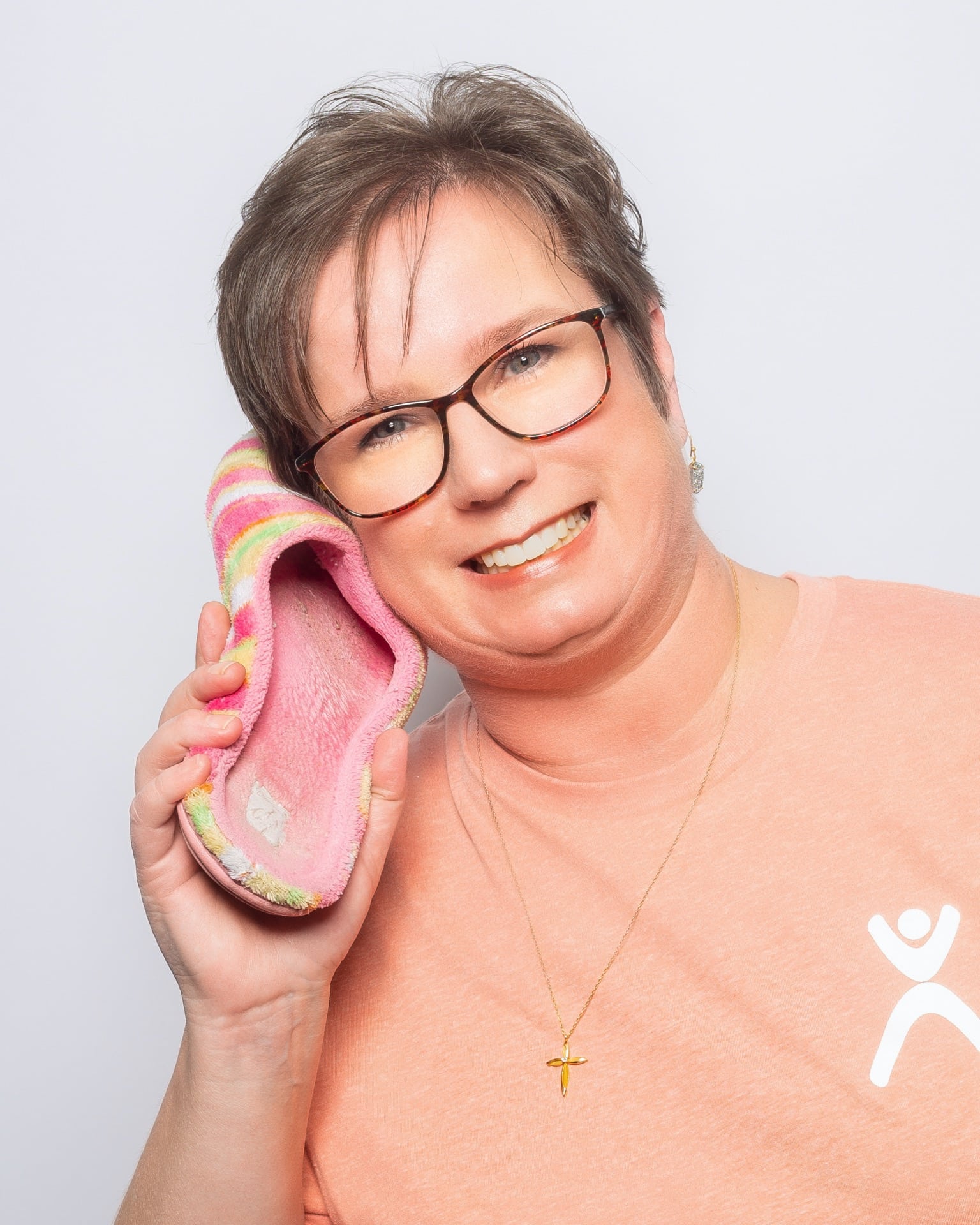 I have been in dentistry for over 20 years. I grew up in Garland, Texas. Growing up I played soccer for Sting throughout high school and then went on to play soccer in college.
Here at myKIDSdds I am the PRC. What makes myKIDSdds so different is that our doctors treat each patient as if they were their own child and care deeply about not just their dental health but also their overall health. We are continuously focused on furthering our patient's health education and looking for opportunities for growth and development for each of us as well.
When I'm not in the office I'm usually at home, it is my sanctuary. You can find me spending time gardening, cooking, watching sports and spending time with family in the outdoors.
My nametag is a chocolate brown Dachshund in honor of Hershey. He was my first "child" and will always have a special place in my heart.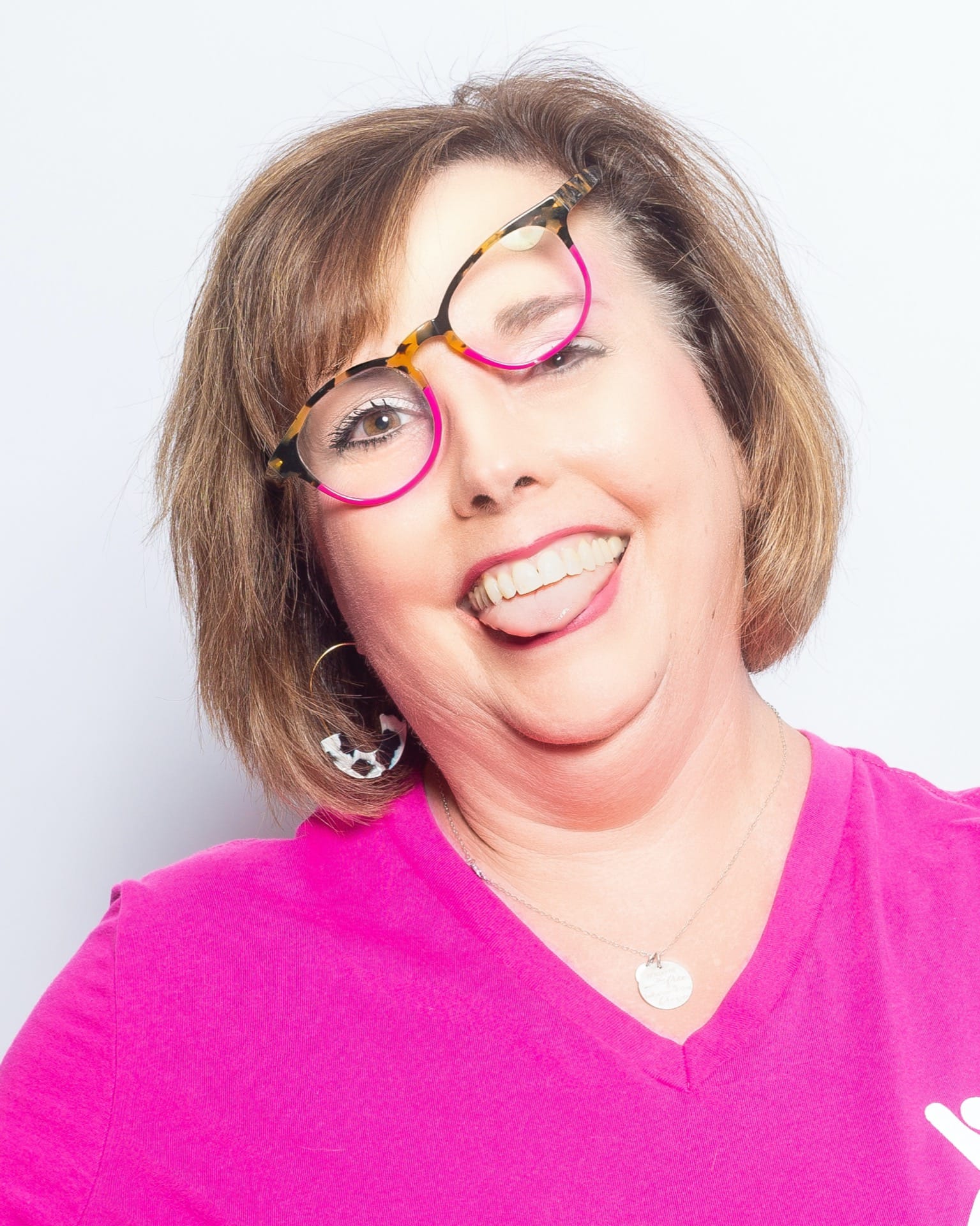 I was born and raised in Dallas where I graduated from high school for Health Professions.
I have three wonderful children and three adorable grandsons.
Something unique to myKIDSdds is the loving and fun atmosphere for children where relationships are built with each child.
On my days off you can find me spending time with my family and enjoying the outdoors.
My name tag is Elmo, he is my grandsons favorite character!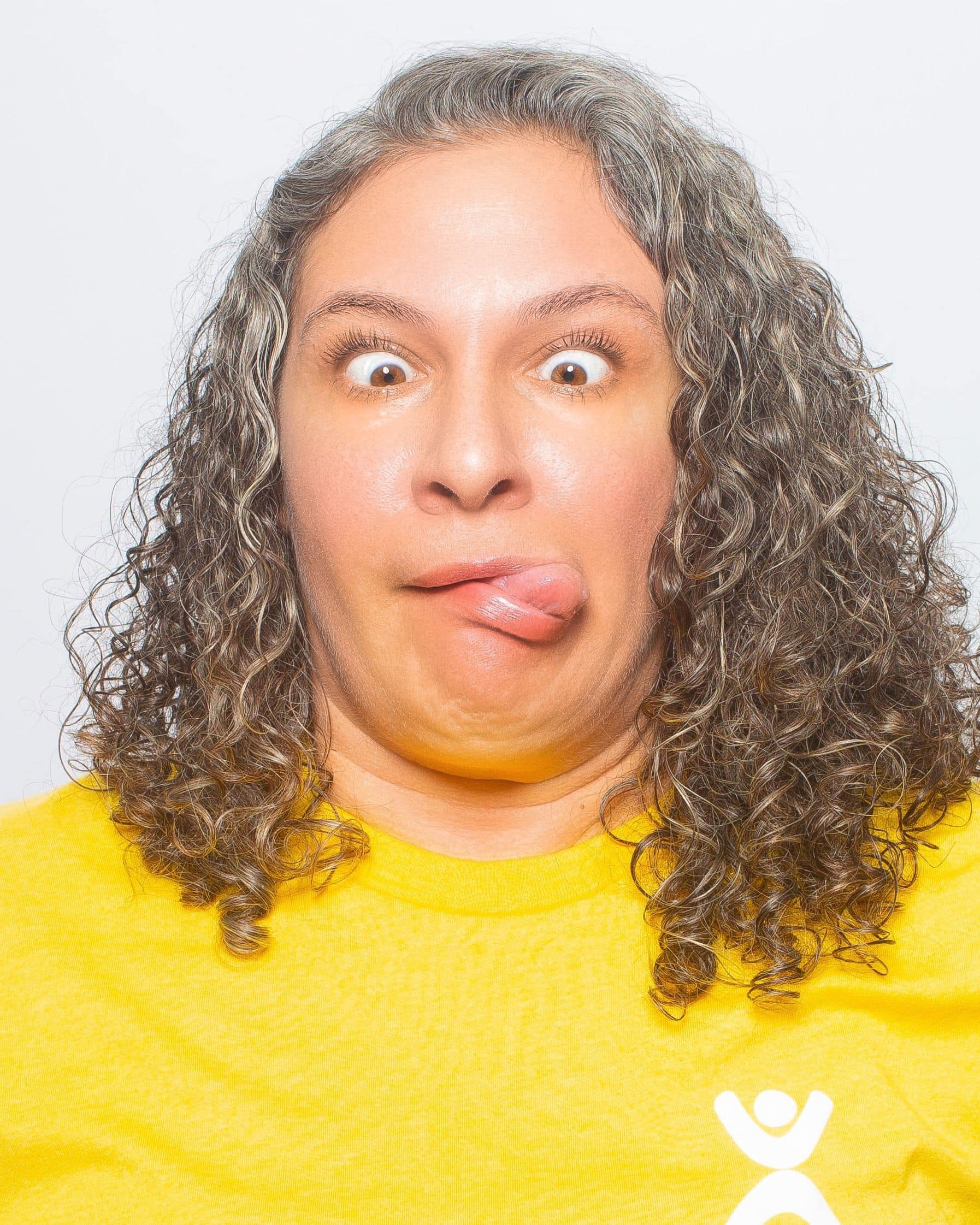 I am a Dallas native who married my high school sweetheart, Sid. We currently live outside of Wylie, Texas with our two children, Jacob and Hazel, two dogs, six chickens and a tortoise.
The myKIDSdds team is a great supportive family that shares a common goal to educate and improve the lives of all patients.
When I am not a work you can find me in my garden and flowerbeds or barbecuing with my family and friends. I also love cooking, traveling and reading.
My name tag is a dragonfly on a yellow background symbolizing my love for gardening and the color yellow. One patient asked me if I chose a dragonfly to match all the dragonfly pictures in the office!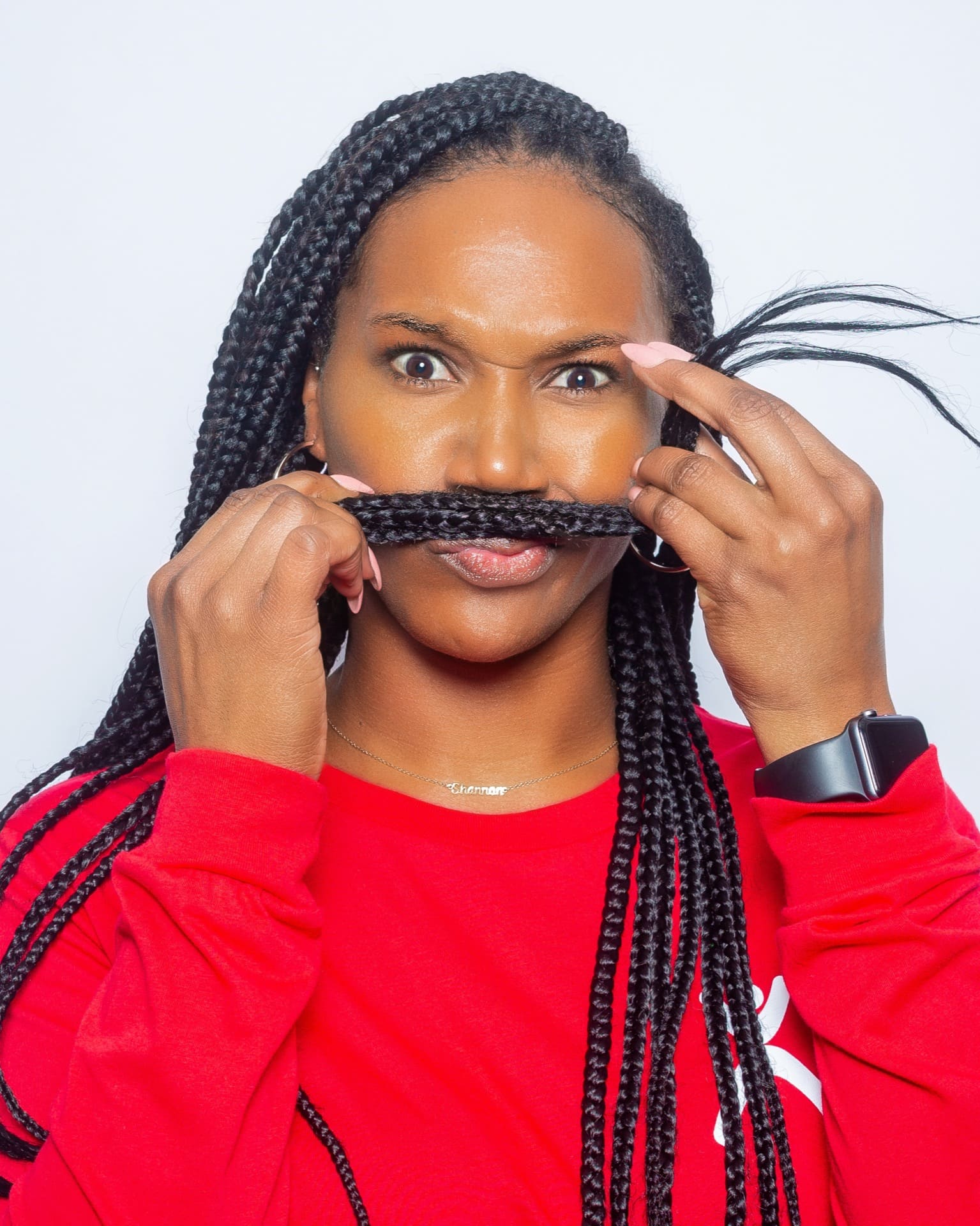 A little about myself; I'm from Arlington, TX born and raised. Graduated from SFA with a degree in Health Science and minor in Psychology. My family is my biggest support system. I enjoy traveling, being with friends, and working out.
MyKIDSdds is different from anywhere I've worked in a few ways. The team here is extremely supportive and welcoming, both to each other and to the patients and families we serve.
During my days off I am usually sleeping in, having a lazy day, or out and about with friends/family.
My nametag is in the shape of the Dallas Cowboys Star because that is my favorite NFL team.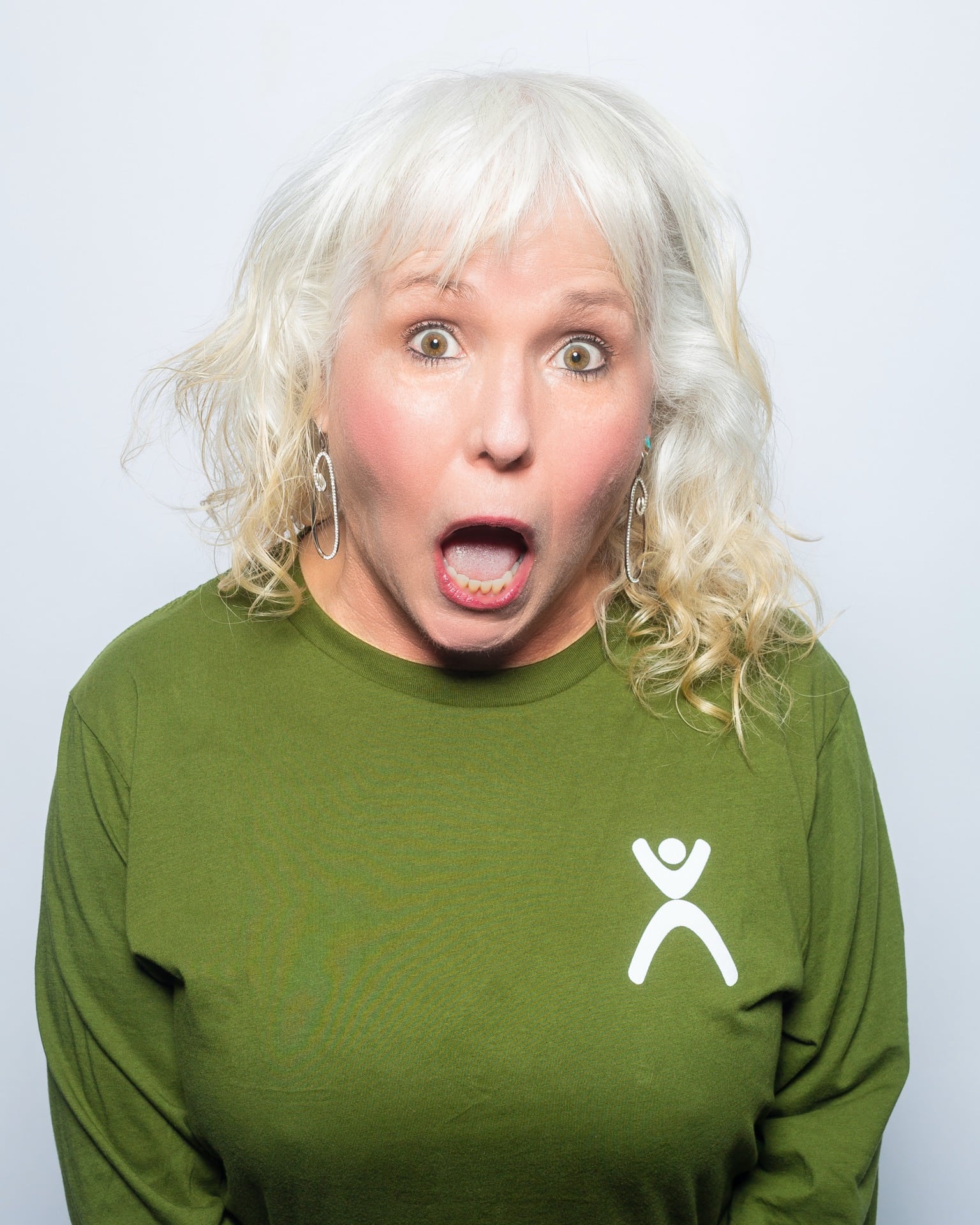 I am from Dallas, Texas and have a little pug named Phoebe. We also call her Piggy because she acts like a little Piglet and is very funny!
I love working at myKIDsdds because everyone has a great time here – children never want to leave!
I love to cook, garden and create beautiful flower arrangements. I also love traveling and camping in my trailer!
My name tag has flowers on it because flowers make people smile!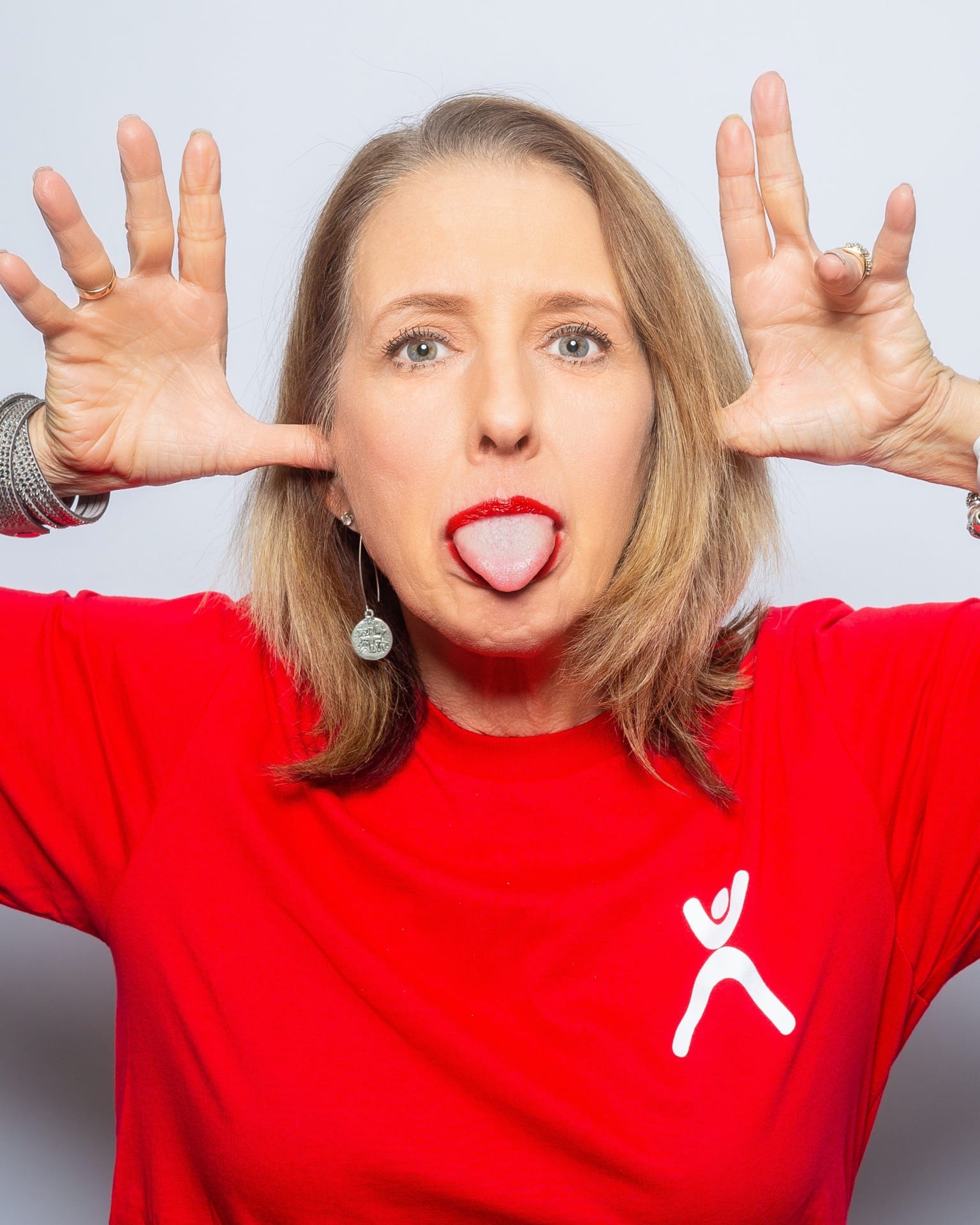 I'm a native Texan, born in Dallas and raised in Garland. I have worked in dentistry for over 25 years, most of those spent working in Orthodontics, making myKIDSdds a great fit.
What I love about myKIDSdds is the relationships that are formed with patients, parents and among the team. The care that goes into each child's visit is amazing.
When not at work I love spending my time gardening, scrap booking and shopping. I also enjoy traveling with my husband of almost 30 years.
My name tag is a sunflower because it is my favorite flower and always makes me smile.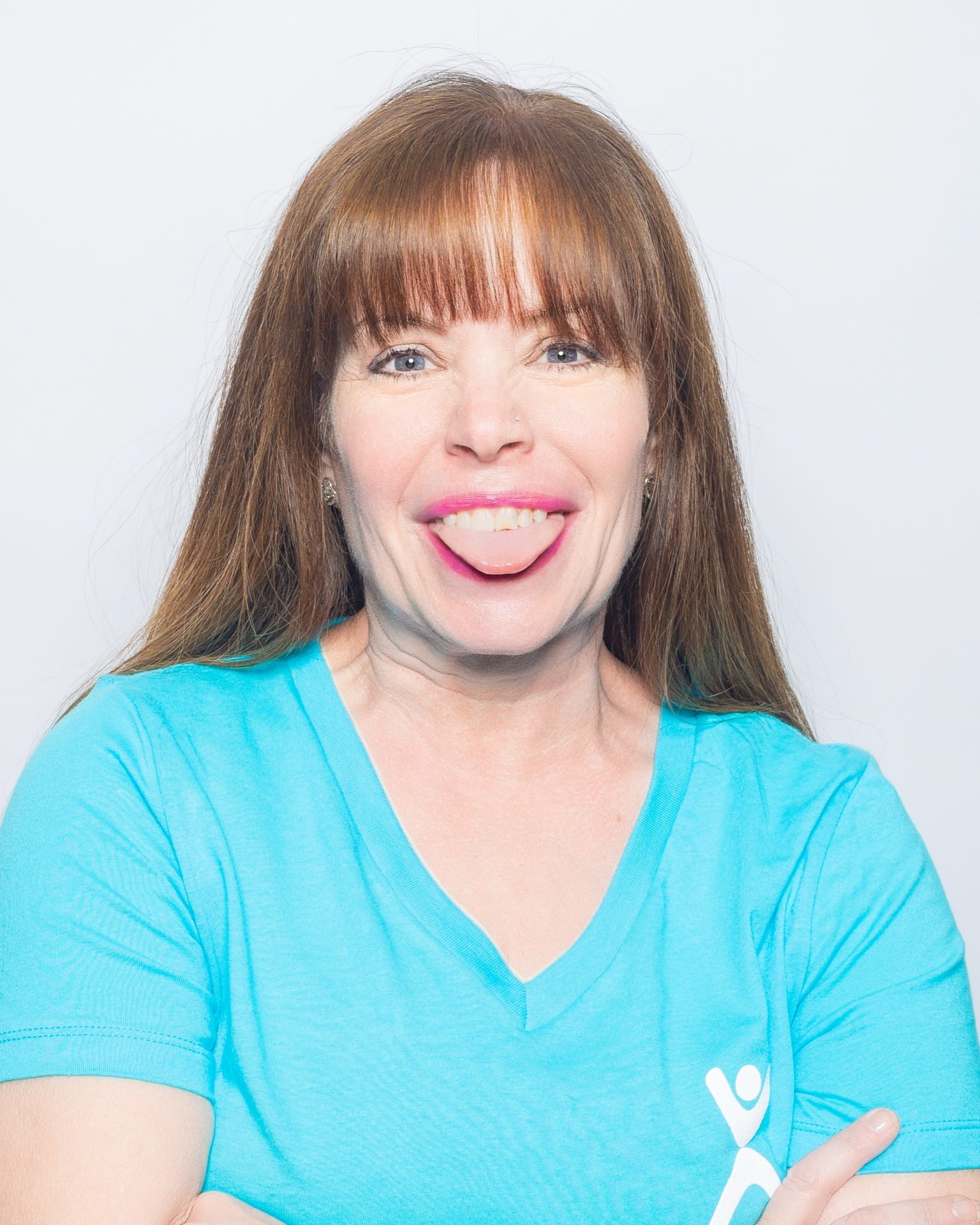 I grew up in the Lake Highlands area, attending White Rock Elementary, Lake Highlands Jr. High and Lake Highlands High School. I then went to Texas Christian University, Go Frogs!
I have one daughter, Vi, who attends Ursuline Academy of Dallas and two Golden Retrievers, Lexi and Powell.
What I love about working at myKidsDDS is that I get to work with a group of people who are not only professional but who also have huge hearts. I also love that I have the opportunity to build long-term relationships with the team, parents and patients here at myKIDS. Being able to give quality patient care and stellar customer service is such a blessing.
When I am not at work you can find me spending time with my daughter and two furry children. We love traveling and spending time with our wonderful friends.
My nametag has both my dogs, ready to dive into some of my favorite treats!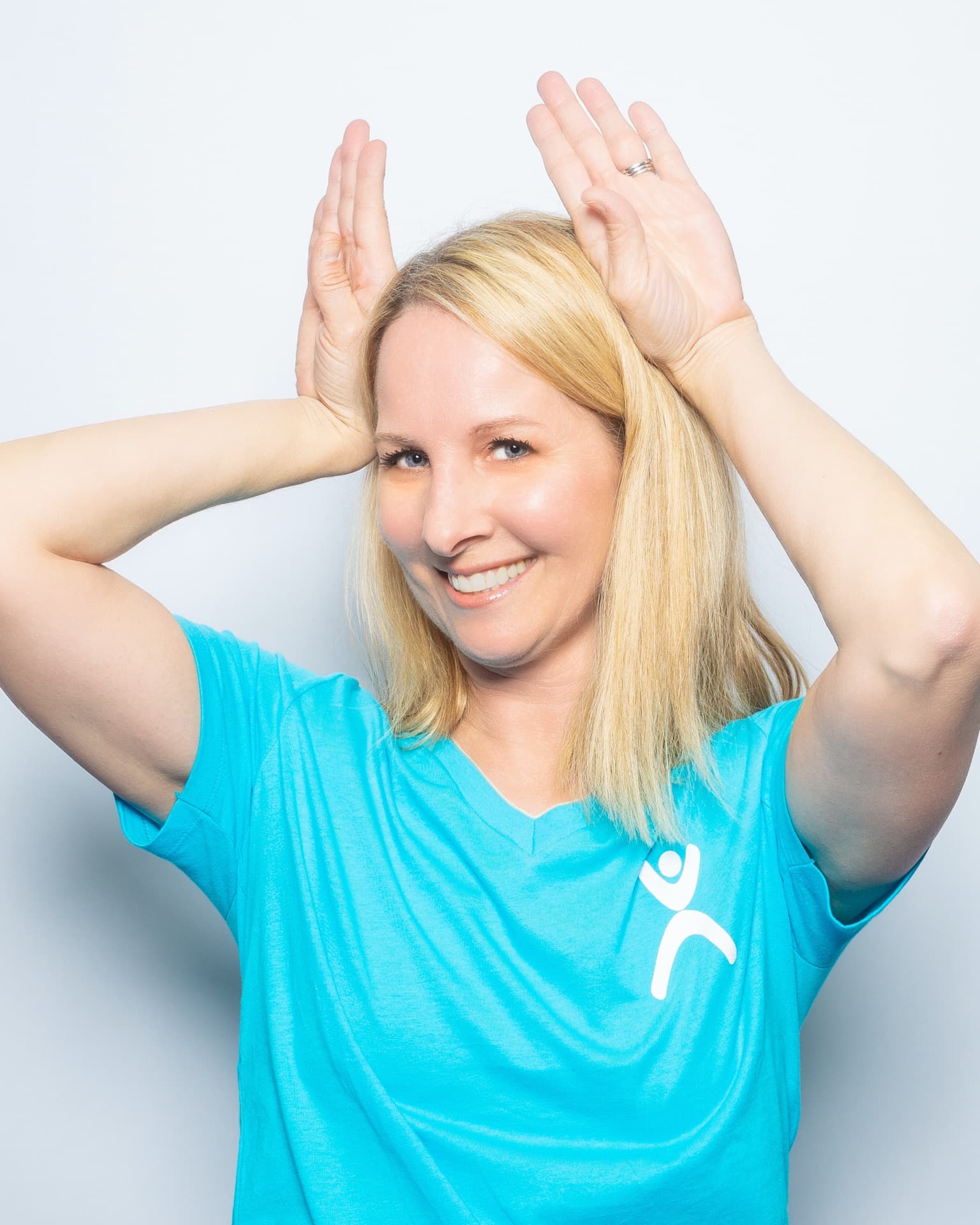 I grew up in a small rural Wisconsin town and while visiting Dallas 25 years ago for a summer, I decided to stay. I love the warm Texas weather.
What I enjoy about working at myKIDSdds is the friendly, caring, and thoughtful people. The doctors and team are dedicated daily to ensure each patient has an exceptional experience.
In my spare time I enjoy relaxing at home, shopping, exercising, cooking and traveling to see family.
My name tag is the sun because it is warm and bright, which makes me happy. Each new day starts with the sun rising, which is a blessing!!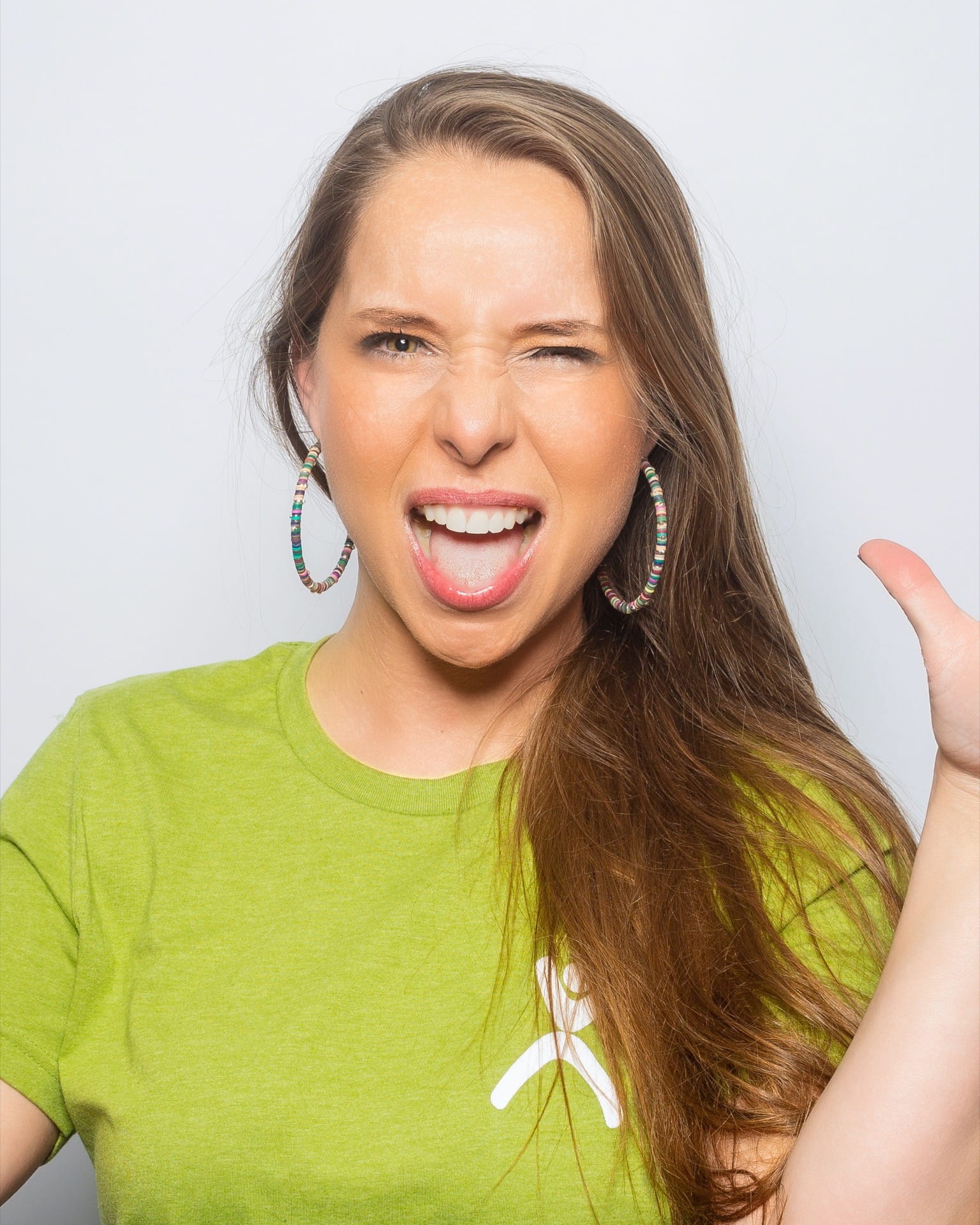 I moved from Shreveport, Louisiana to Dallas in 2016 and have loved every minute of living in the great state of Texas. I graduated from Louisiana Tech in Ruston with a Bachelors in Communications Design.
My favorite aspect of working at myKIDSdds is the amazing team. Let's just say they make my job easier. Marketing a team this dedicated to quality patient care is a dream. They operate on love and integrity and whole-heartedly want what is best for the patient. Who wouldn't want to tell the world about them? I know I do.
I love spending time with my husband, our princess of a Schnauzer; Lola and our incredibly sweet Golden; Maverick. Most weekends you can find us outside playing with our dogs, hanging out with friends and family or enjoying live music somewhere.
Lola, with her pink bow collar is represented on my name tag, she is simply the best and always brightens my day! (PSA: This was created pre-Maverick)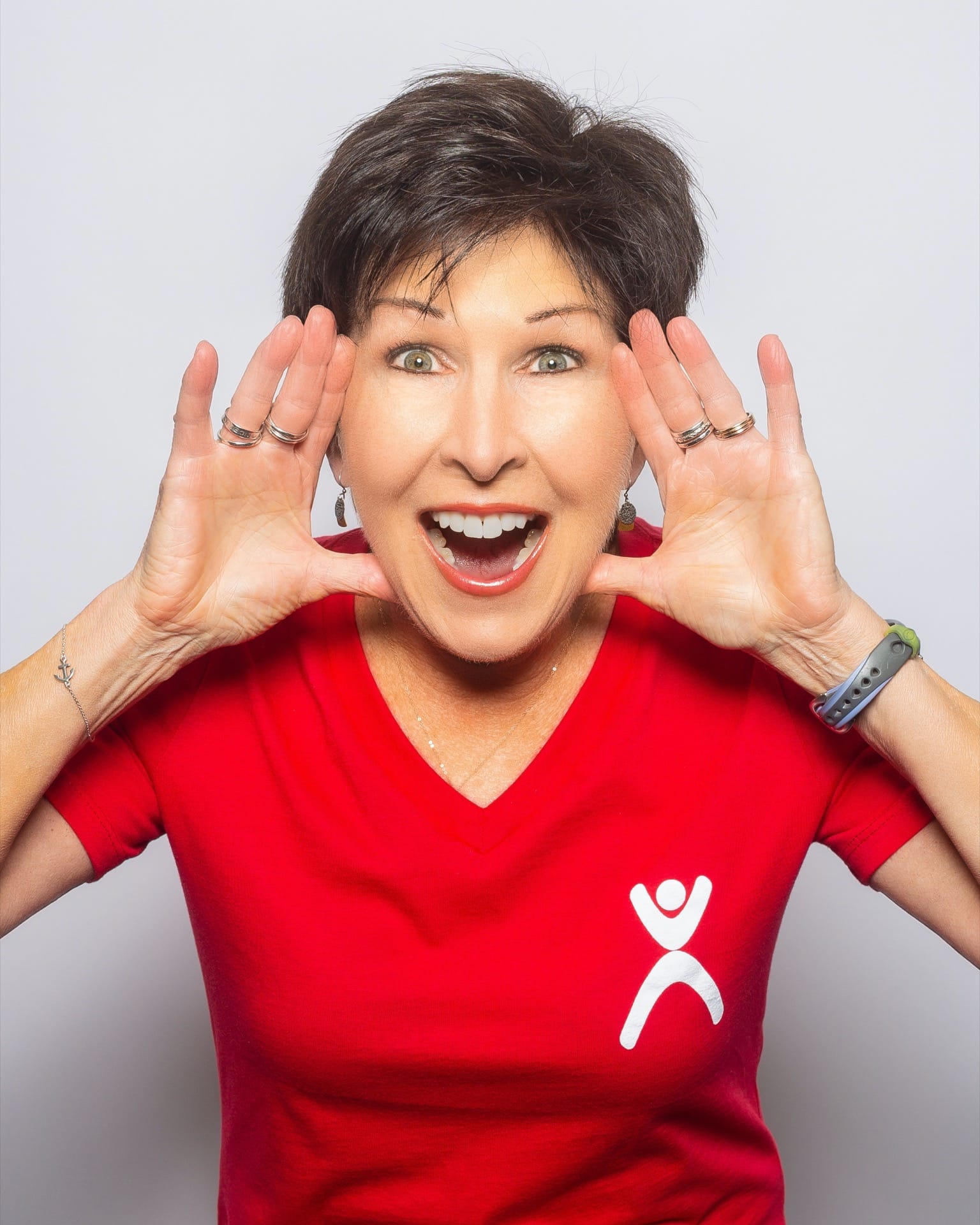 I am a native Dallasite and met my husband on the tennis courts of Baylor University. Our favorite/only daughter is a graduate of UT and has created her home in Austin.
My favorite aspect of working at myKIDSdds is the freedom to focus on relationship building. This supports me in taking time to get to know you and your child to meet your unique needs with an experience that is both positive and fun!
I also have a special interest in nutrition and fitness, therefore I am passionate about children's overall health."Walking the talk," on my days off you will most likely find me in a yoga class, cycling or running around White Rock Lake… and eating a lot of salad!
My nametag is a hot air balloon to remind me to reach for the stars!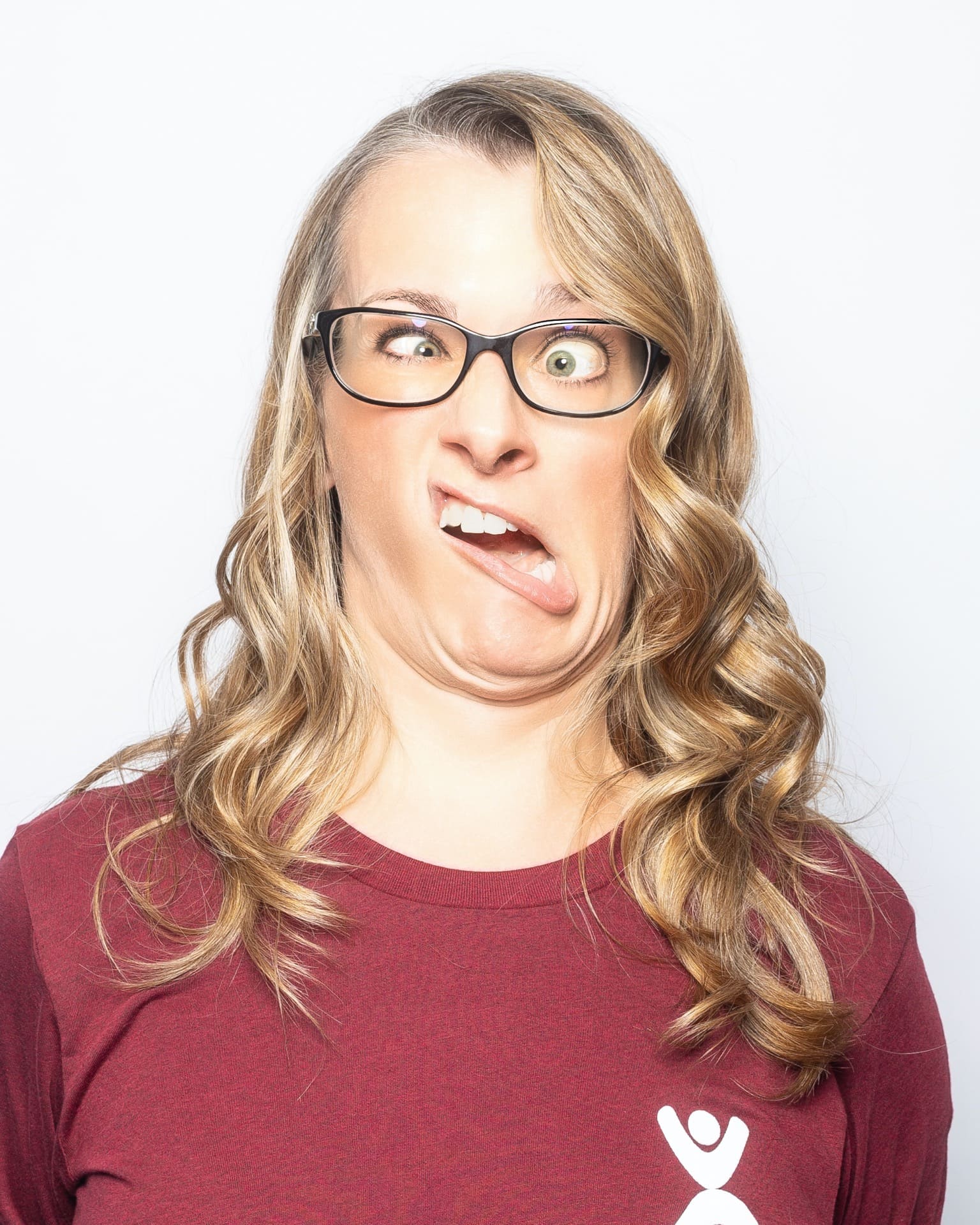 I am a Dallas native raised in Lake Highlands, and I graduated from dental hygiene school in 2001.
I have worked for MyKidsDDS for the majority of my dental hygiene career because it feels like home. I love that everyone is positive and strives to make sure each child gets the quality care and attention he or she deserves.
Two things I love to do are travel and build things. Many of the desktop pictures you see in our consult rooms are from one of my vacations. I spent three years living in the Dominican Republic doing volunteer ministry work. So if you speak Spanish, please help me practice! Now that I'm home and residing in Richardson, I spend my free time doing projects around my house.
I chose a Dr. Pepper can as my name tag. No explanation necessary there!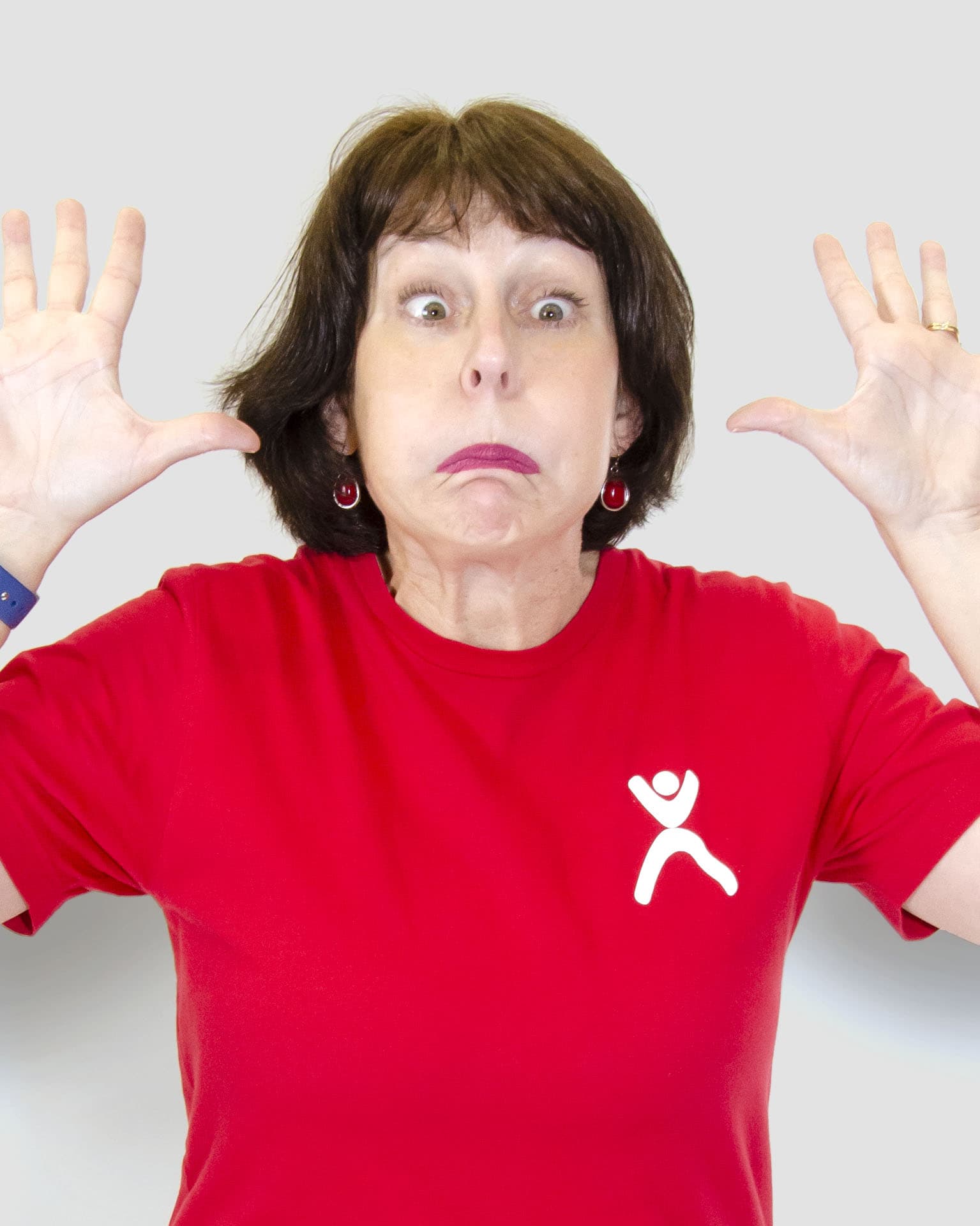 My name is Amanda and I am a native Texan. I grew up in Garland and now live in Melissa. I have a wonderful husband, David and 3 grown boys, Ryan, Chris and Brigham. Ryan works for Disney World, Chris works for Pepperidge Farm Cookies and Crackers and Brigham is in the United States Army. I also have a beautiful daughter in law, Kenya.
I have worked in the dental field for over 30 years. I began as an orthodontic assistant and later attended Texas Woman's University for hygiene school. In my time away from work I enjoy cross-stitching and traveling with my husband.
I am so glad to have joined the My Kids DDS team back in 2017. We try to make each child feel comfortable while in the dental chair as well as excited about brushing their teeth. I treat each child laying in the chair as if they were my own. I look forward to meeting new patients and building a long relationship with not only the child but the parents as well.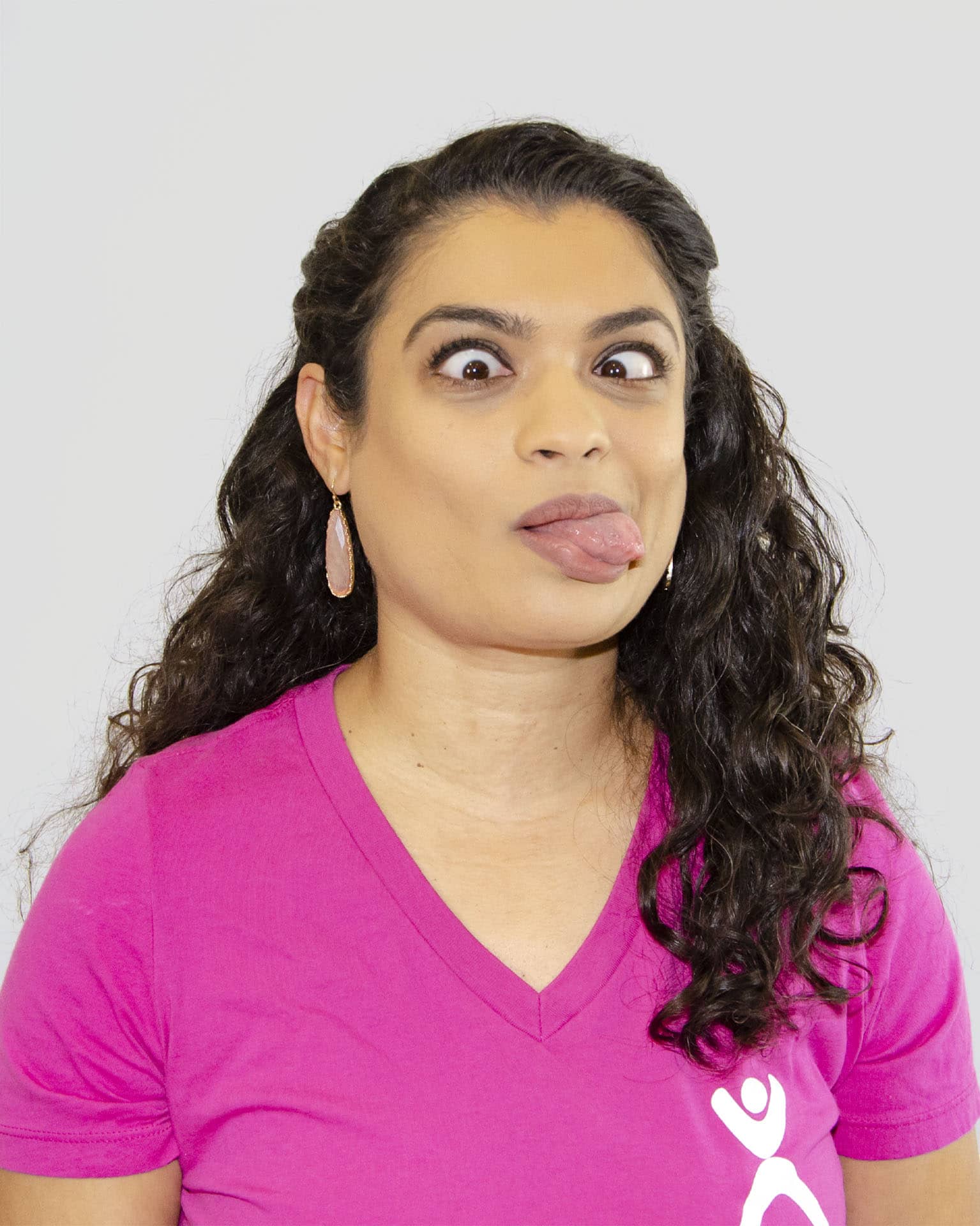 I was born in India and raised in California. I moved to Dallas in 2008 after getting married to a Texan. I graduated from dental hygiene school in 2012 and began my career providing oral care to children with special needs.
The best part about working at myKIDSdds is the team. Everyone is so dedicated, and we all strive to provide compassionate care to each child, while creating a fun and an educational environment to facilitate a lifetime of excellent oral health.
In my spare time, I like to spend time with my husband and two boys building forts and playing superheroes. I enjoy traveling and spending time with friends while taking advantage of "quiet" time to relax and do absolutely nothing.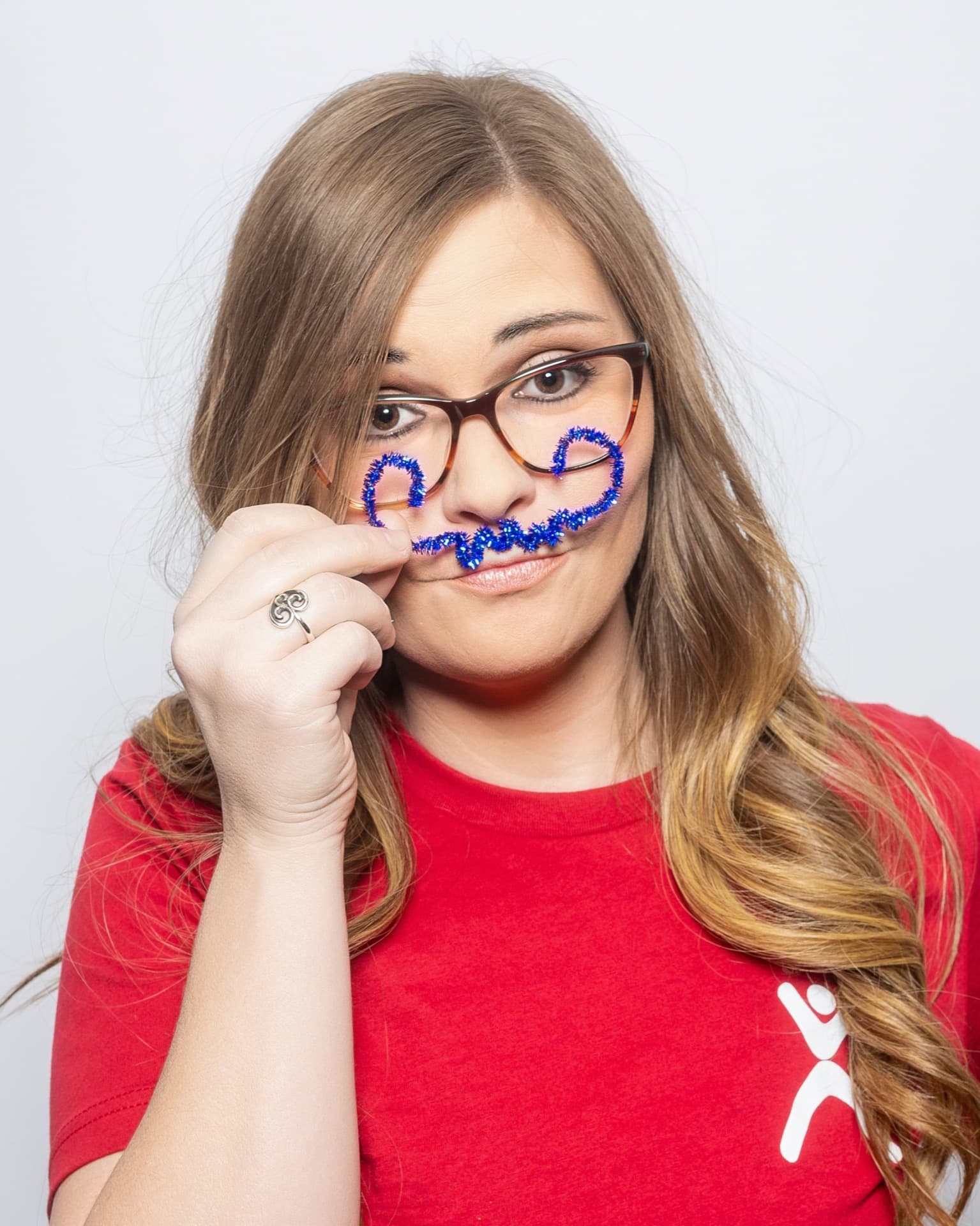 I'm from the small town of Sulphur Springs and moved to the BIG Dallas area to find a home at myKIDSdds. I married the man of my dreams; he is so supportive and encouraging in life. We have two beautiful girls!
The supportiveness, close-knit family, and excitement from everyone I work with sets myKIDSdds apart from other practices. Everyone is so kind, and always looking out for the best interests of each other and our patients.
When I have some downtime I'm usually out with my family, or by the pool relaxin'.
My nametag is Olaf, from Frozen. It's a great talking point, what child hasn't seen Frozen, or didn't love it? And Olaf is my favorite character from the movie, his sense of humor and loving nature are great.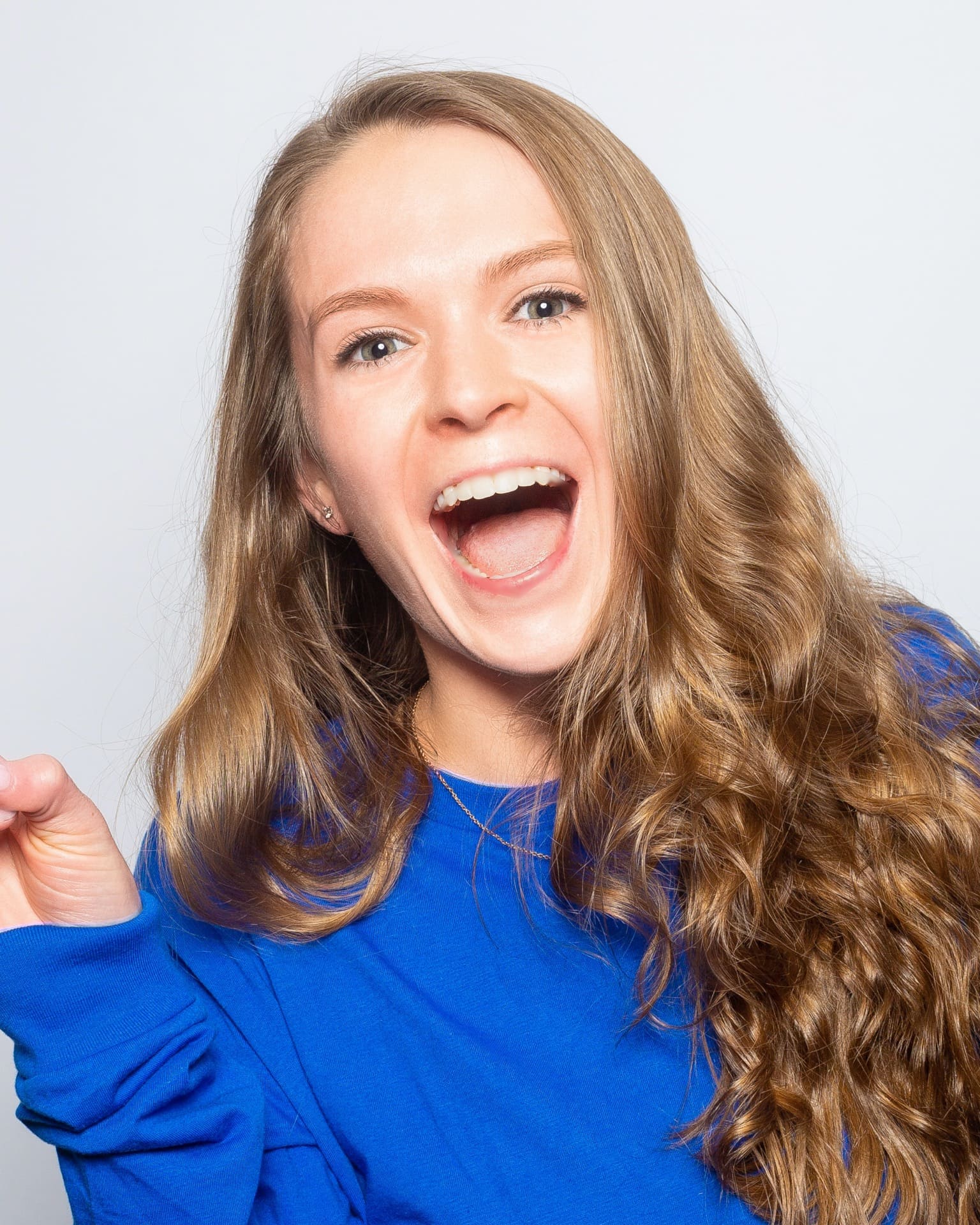 I grew up in Dallas, Texas where I currently live with my husband Michael. I went to college at the University of Alabama where I received my degree in Kinesiology. Roll Tide!!!
I love working at myKIDSdds! MyKIDSdds is unique from any other dental office because of the family-like relationships between our team and our patients. We genuinely love our patients and care about their health.
Rescuing animals holds a big place in my heart. I have a very cute cat named Apricot, who I found abandoned at a park in Alabama. She loves to ride in a backpack while we go on walks with my husband. Outside of work you will find me either painting or working out. I love to push my body and mind to see how incredibly capable they are.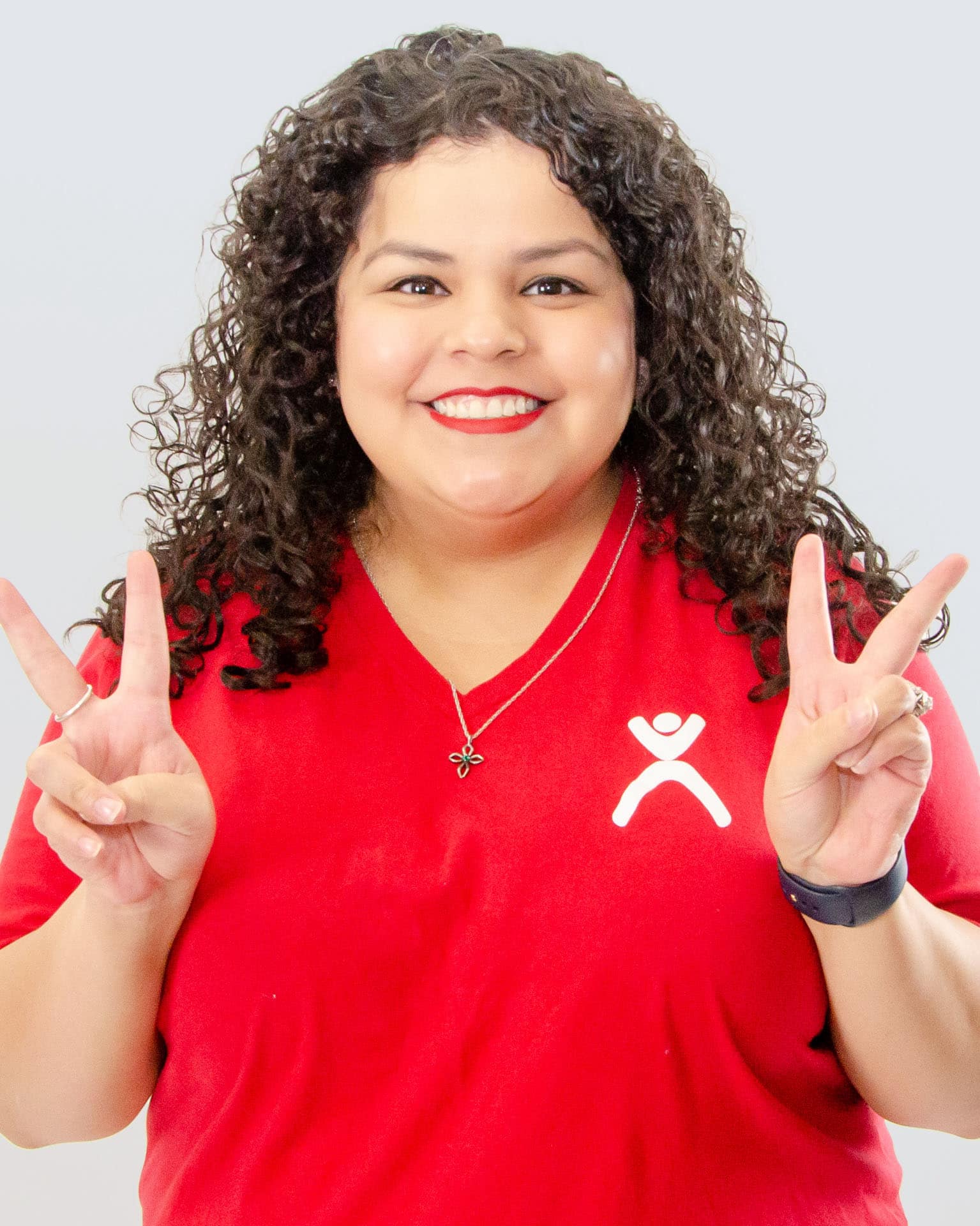 Bio Coming Soon!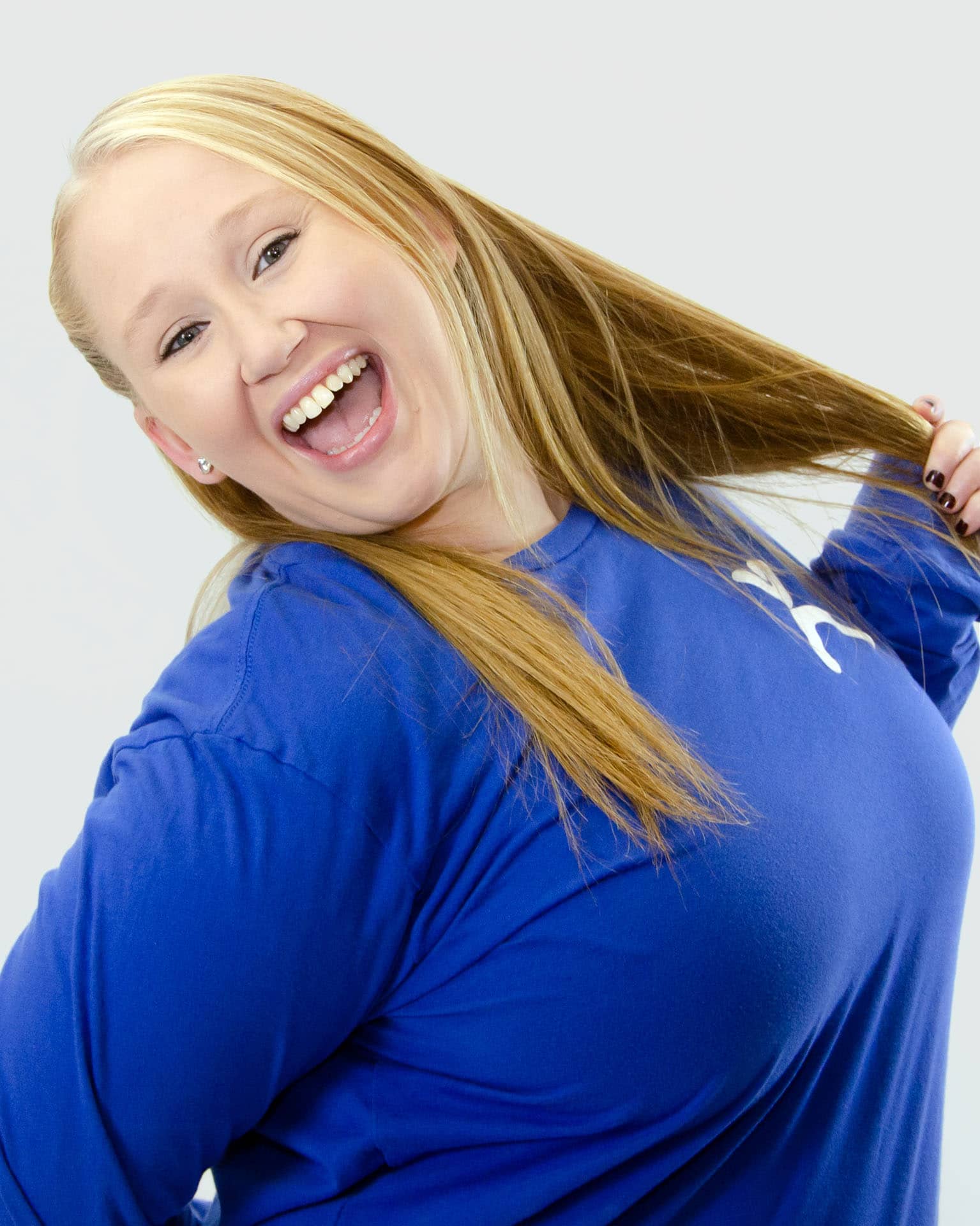 Hi! I was born in Fort Worth, Texas. At the age of 10 my family relocated to California for a little while but ended up settling into Reno, Nevada. I moved back to Fort Worth when I was 16 years old. After becoming a mother, I decided that I wanted a change of scenery and moved out to Dallas.
When it comes to working at myKIDSdds, I love every part of being on this team. This office has opened their arms to me and taught me not only about dentistry but also more about who I am as a woman and mother. I love the fact that I can ask any question, and everyone is so willing to teach me and guide me. I also love working with and learning from each of the doctors.
Outside of the office I love to be in ministry by serving others. My heart has always been to serve others. I love to attend church and grow my relationship with the Lord. I also love teaching my son about the Lord and watching him grow up. I love being a mother most of all.
My name is Karla. I was born in Brownsville, Texas but my family and I moved to Dallas when I was 13. We have really enjoyed the city and the great friends we have made here!
My favorite thing about myKIDSdds is how friendly and supportive the doctors and staff are to one another. Everyone works hard to make the patients and their families happy.
In my free time I like to relax. I enjoy being home with my family and our pets. I love to organize, so I am always looking for new things to move around the house. I also enjoy watching movies and going out for a good run.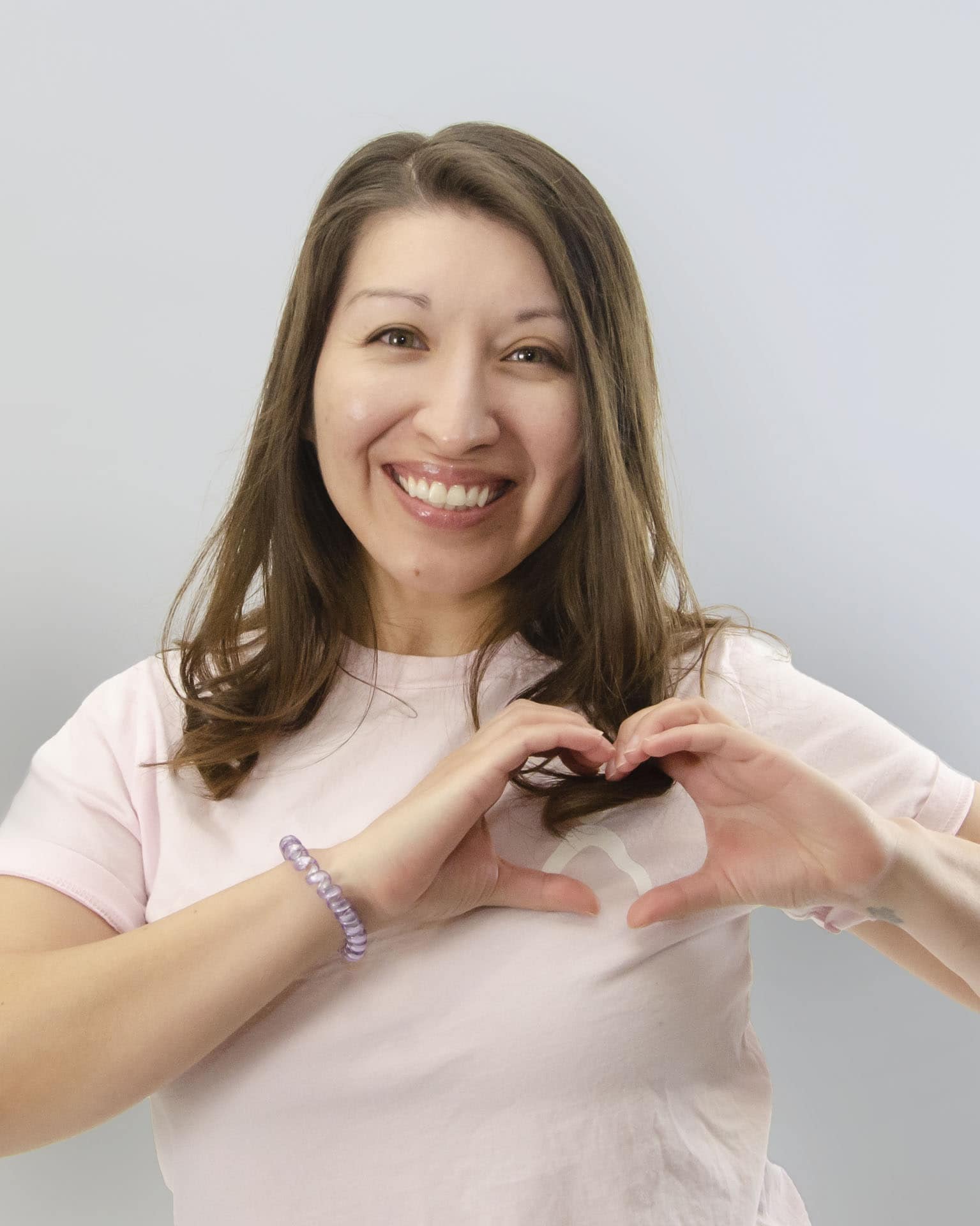 I grew up in Dallas and I have been a dental assistant for over 17 years. I am currently finalizing studies in Biology/Chemistry.
My favorite aspect of working at myKIDSdds is that I get to work with a phenomenal group of people. Everyone here is committed to providing the best care for each and every patient; we're a team! Most of all, we have the very best patients!
In my free time I like to spend time with my son and husband, read, go dancing, and explore new places.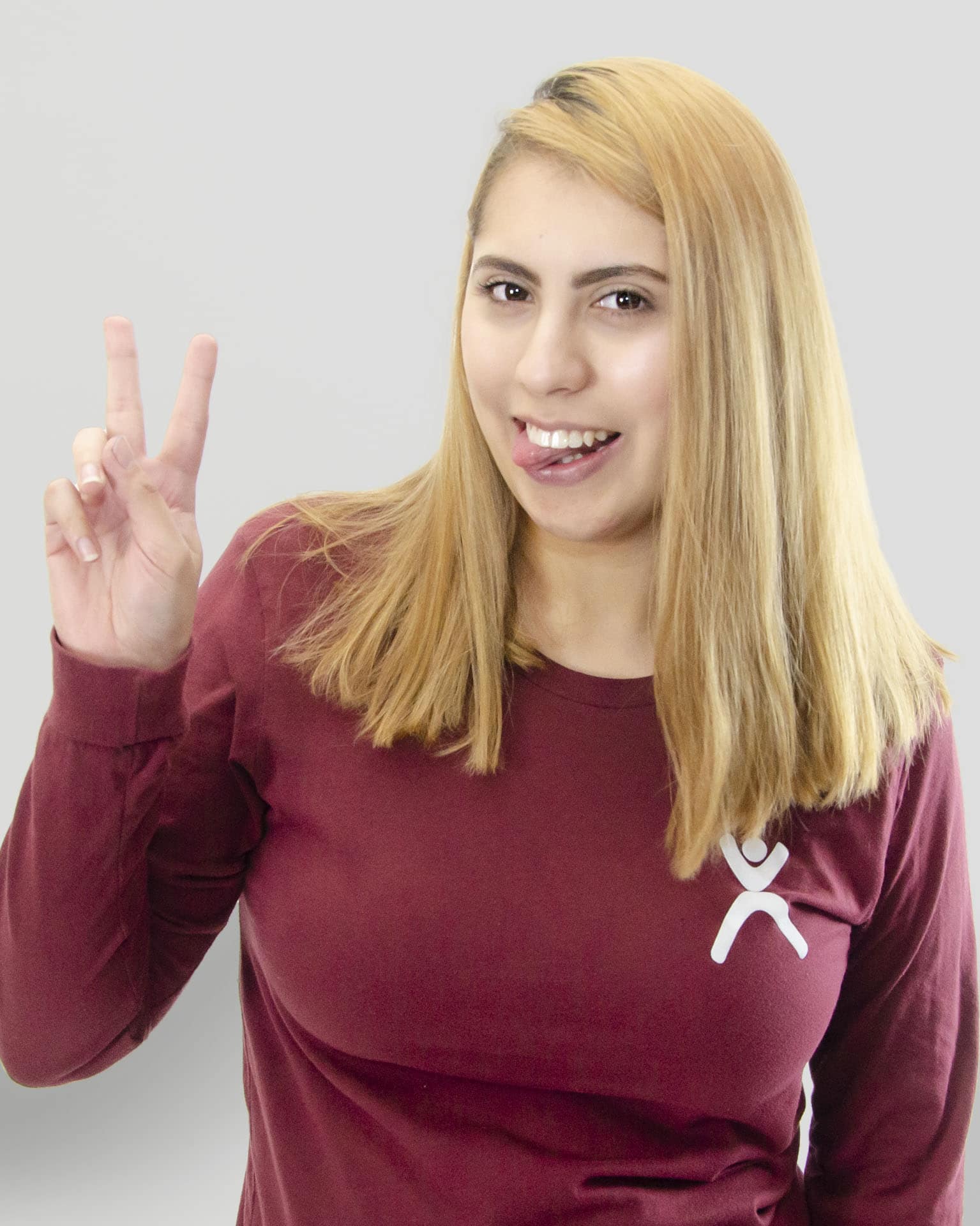 Bio Coming Soon!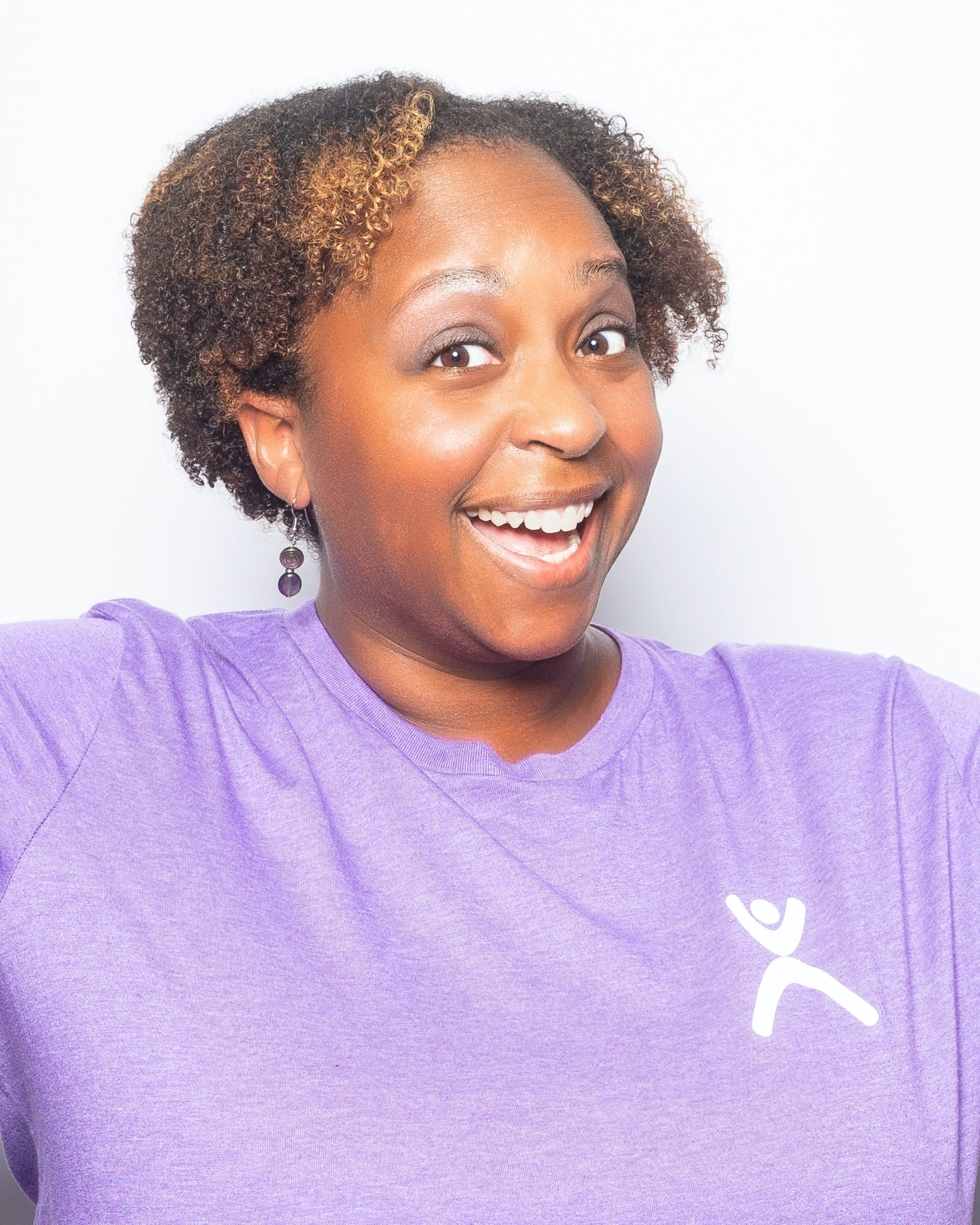 My name is Natasha and I live in DeSoto with my family. We love to cook and discover new recipes.
I think what makes this place so special, is the care and kindness given to the patients. We strive to make this a comfortable, loving environment.
When I'm not at work I am usually enjoying some sort of outdoor activity, either Salsa in the Park, Movie in the Park, a food festival, or trying a new restaurant in Dallas.
My name tag is in the shape of musical notes and it's purple, as I am always looking for a new band or concert to go and you can usually find me bobbing my head to a song playing in the orthodontic department. Oh, and purple is my favorite color!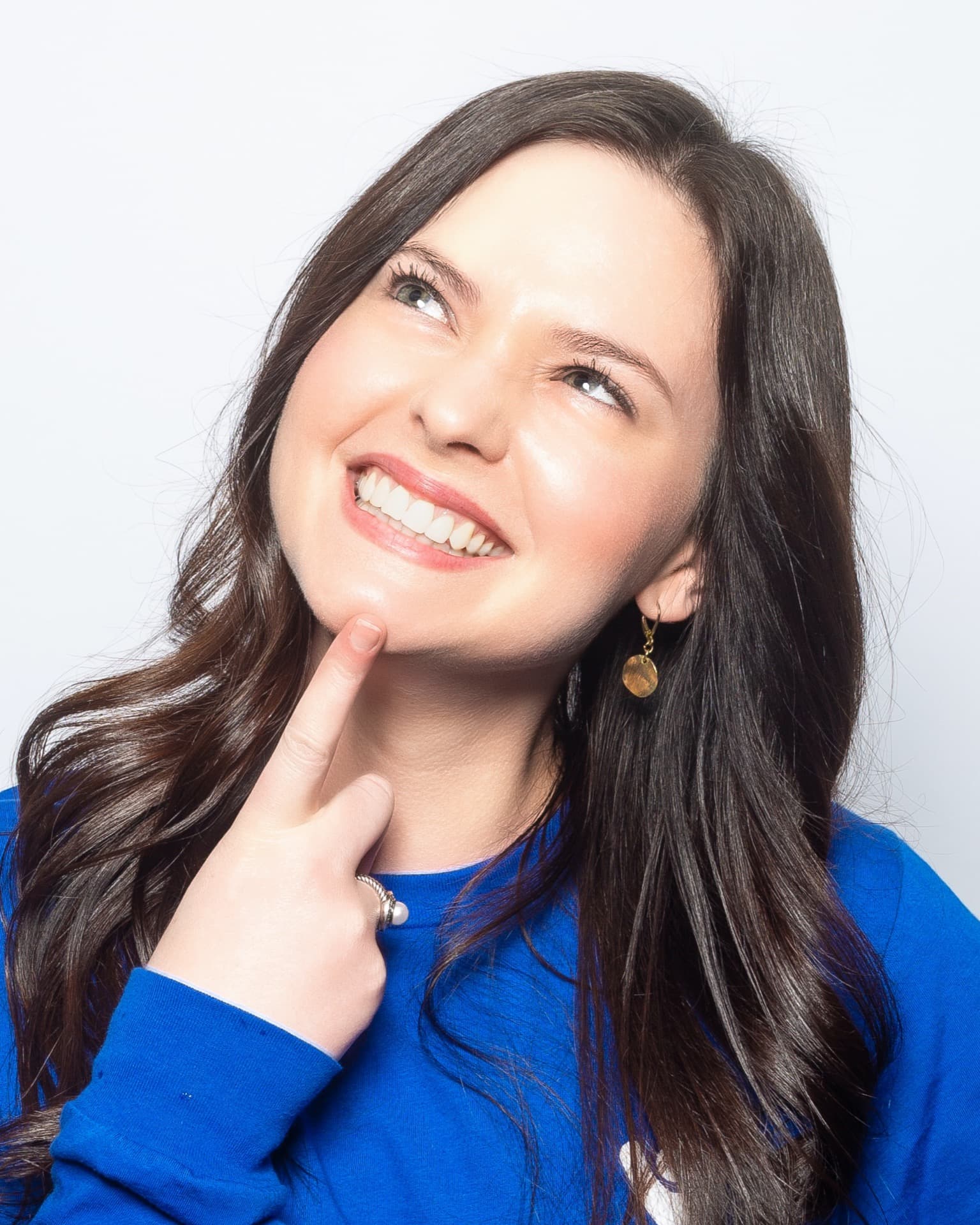 My name is Kelsie. I am from Knoxville, Tennessee. My husband's name is Luke, and we have a Corgi whose name is Folly.
At myKIDSdds we focus on building great relationships and educating children on their overall health. With proper care, our patients can learn at an early age to make good choices that can last a lifetime.
In my spare time, you can find me spending time with my friends and family. I enjoy traveling and exploring new places, shopping, and reading fiction novels.
My name tag is my Corgi, Folly. I chose her because she is always happy and always smiling.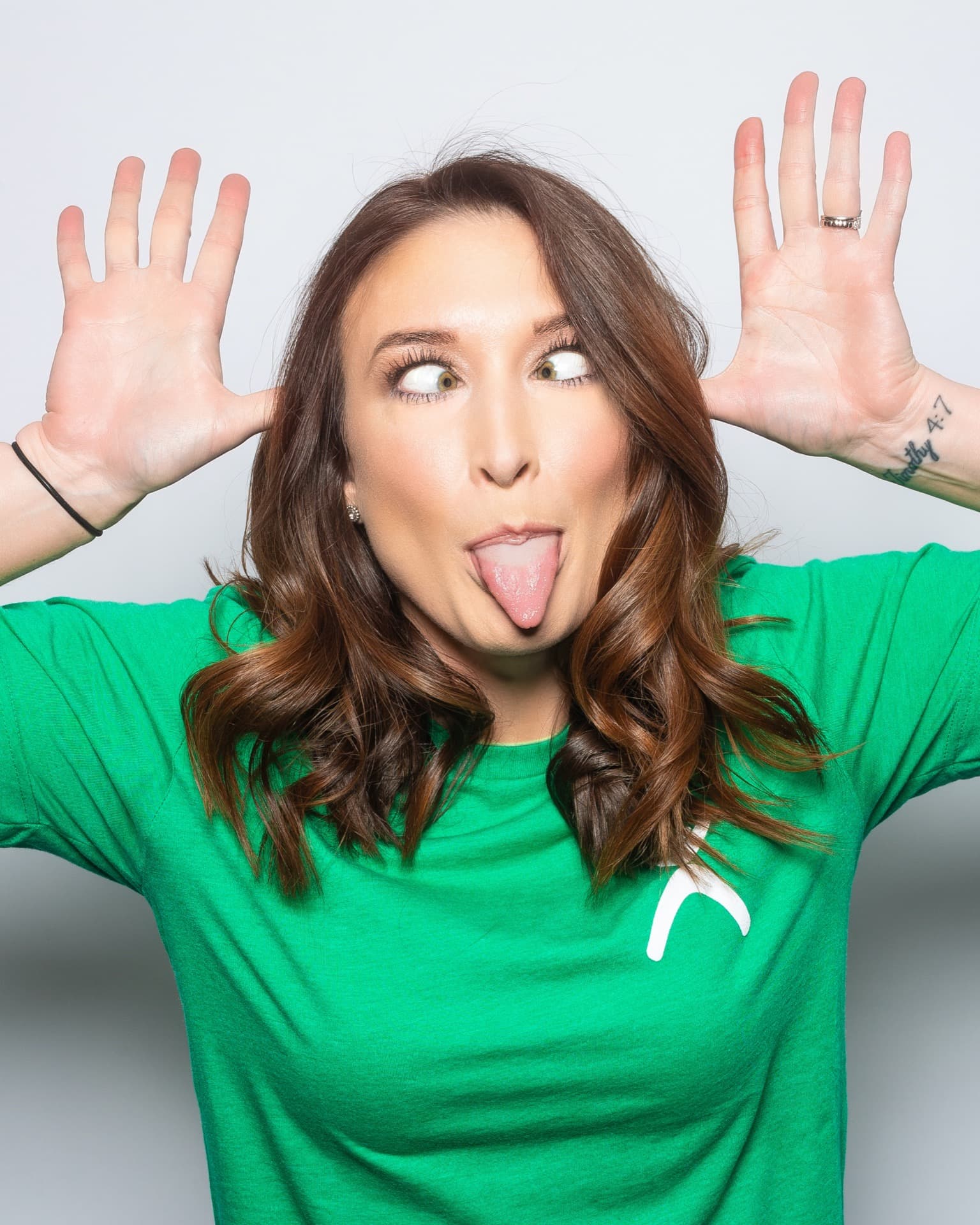 My name is Brandi. I am from Flower Mound, TX and went to college in Oklahoma. BOOMER SOONER! I currently live in Dallas with my Husband, Jarrod and our German Shepherd, Pepper.
I've been working as an orthodontic assistant for over six years, and I love every second of it! Having such a great experience when I was in braces as a kid is what made me want to work in orthodontics. I hope to give my patients the same great experience!
When I'm not working, you can find me boxing at the gym or spending time with my family and friends.
My name tag is one of the minions from the Despicable Me movies because I love to make people laugh and I can't think of anybody who doesn't think those little yellow guys are hilarious.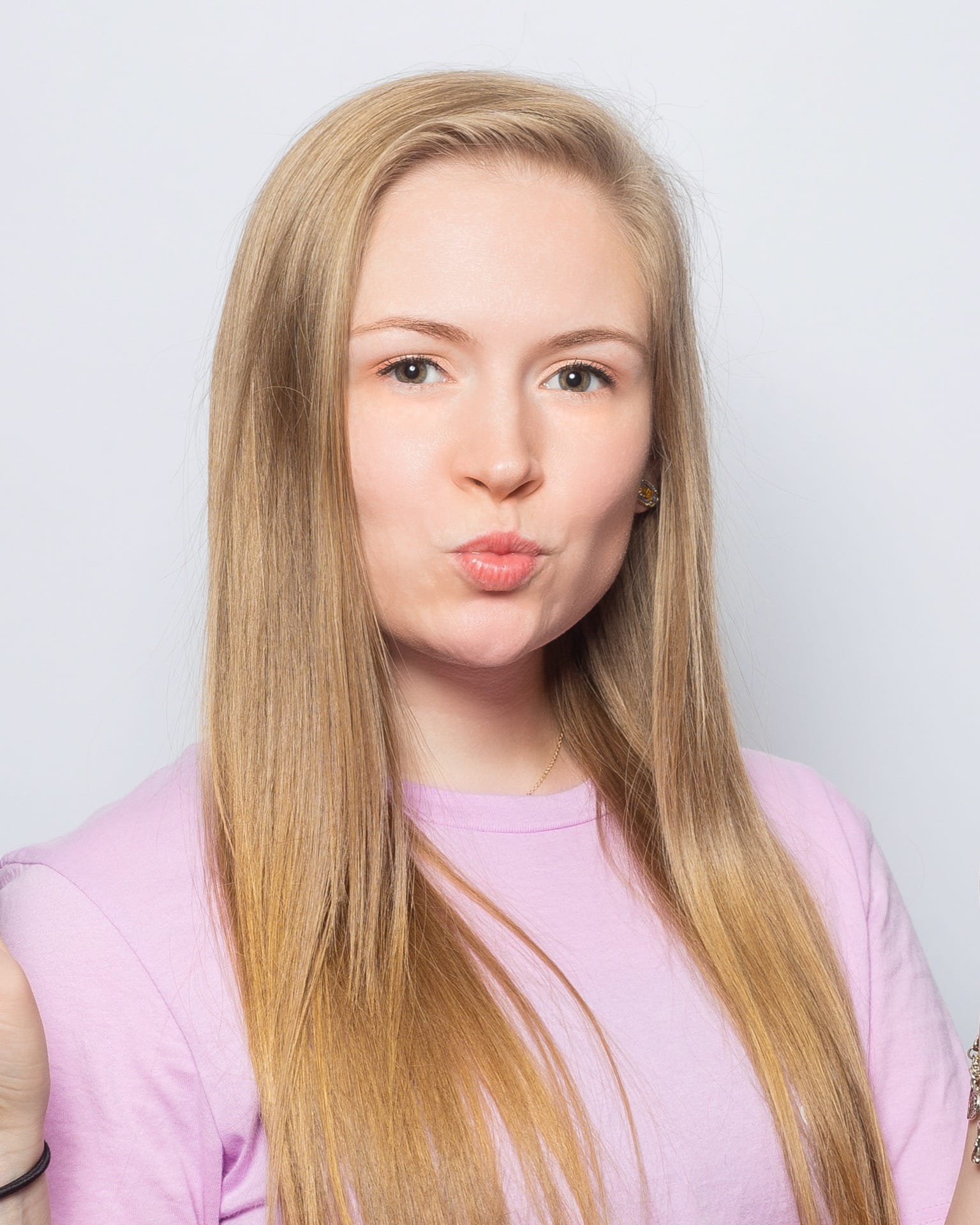 My name is Megan. I live in Sachse, Texas with my boyfriend, Juan.
I love working at myKIDSdds and having the opportunity to help create beautiful smiles.
In my free time, I enjoy trying new seafood places. Crawfish are my FAVORITE! I also love going to the movies and game night with my friends.
My name tag is an elephant because it's my favorite animal.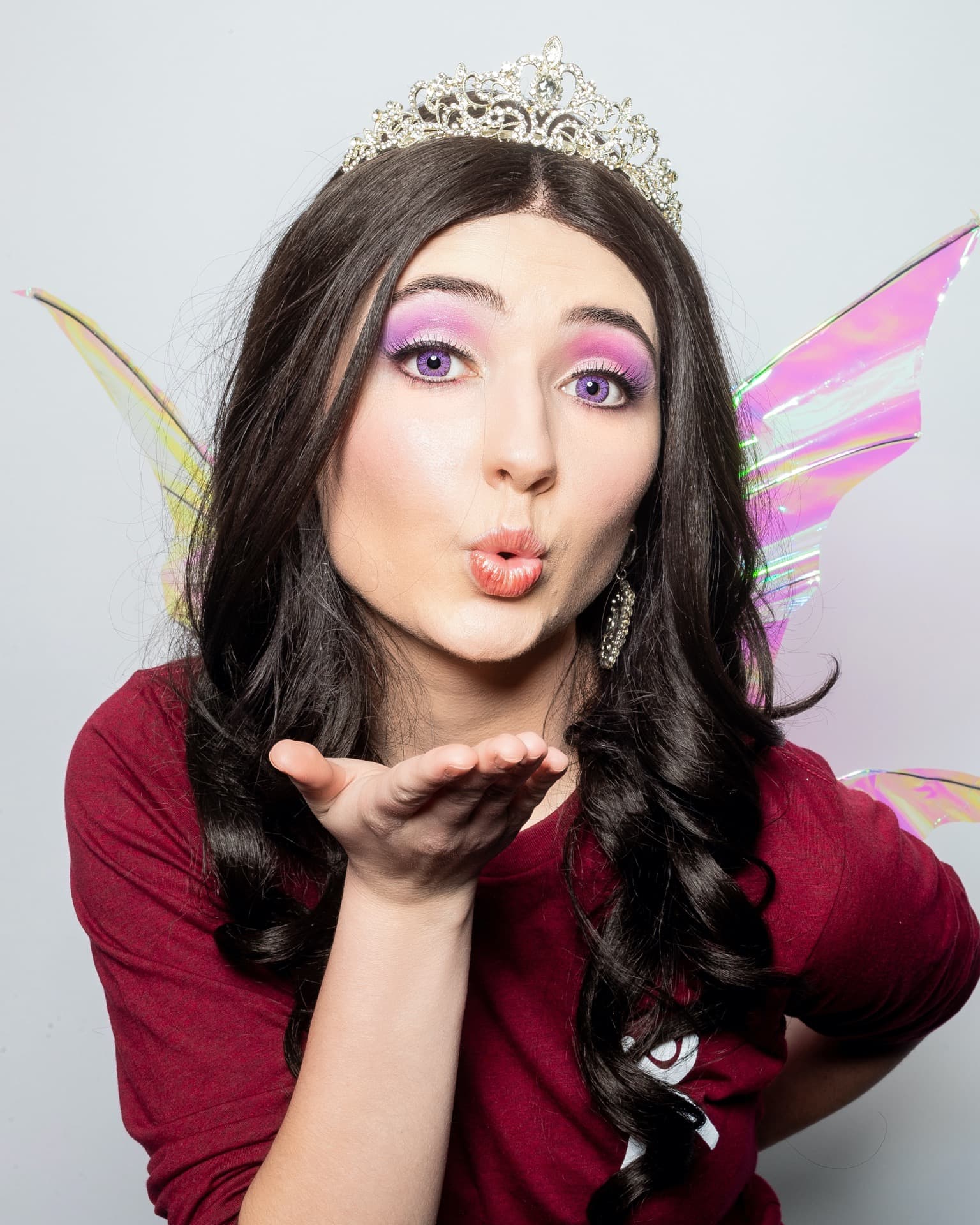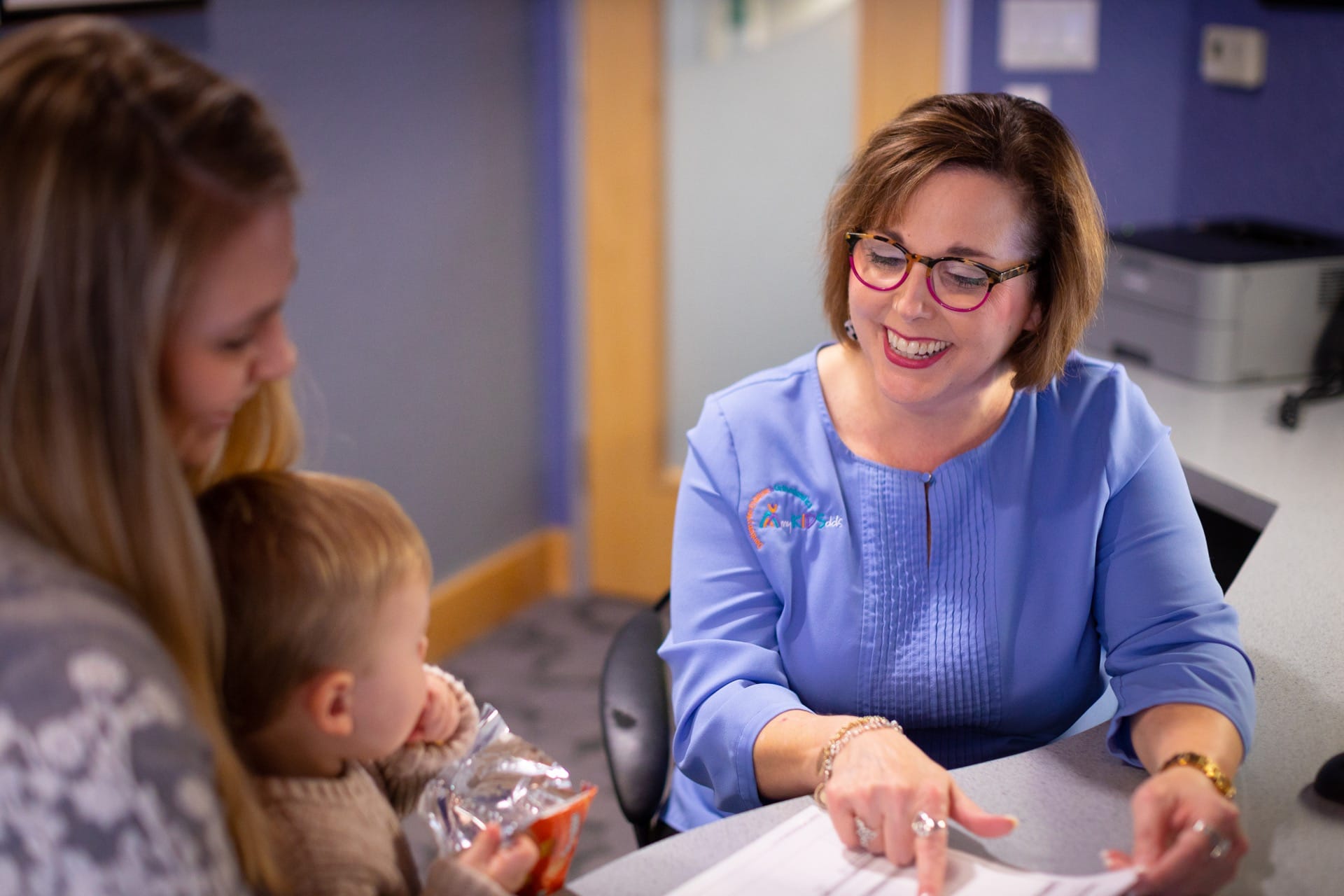 We are committed to creating a comfortable, stress-free, and rewarding experience– every time.
Our tight-knit team was carefully selected for their talents, awesome personalities, and their values. We are all genuinely passionate about supporting the health and happiness of all of our patients.
Schedule a Consult Today →
We're proud to be rated the #1 Dentist in Dallas since 2013! It's an honor to know the Dallas community trusts us for quality dental and orthodontic care! Thank you!