Thumb-sucking and Pacifiers: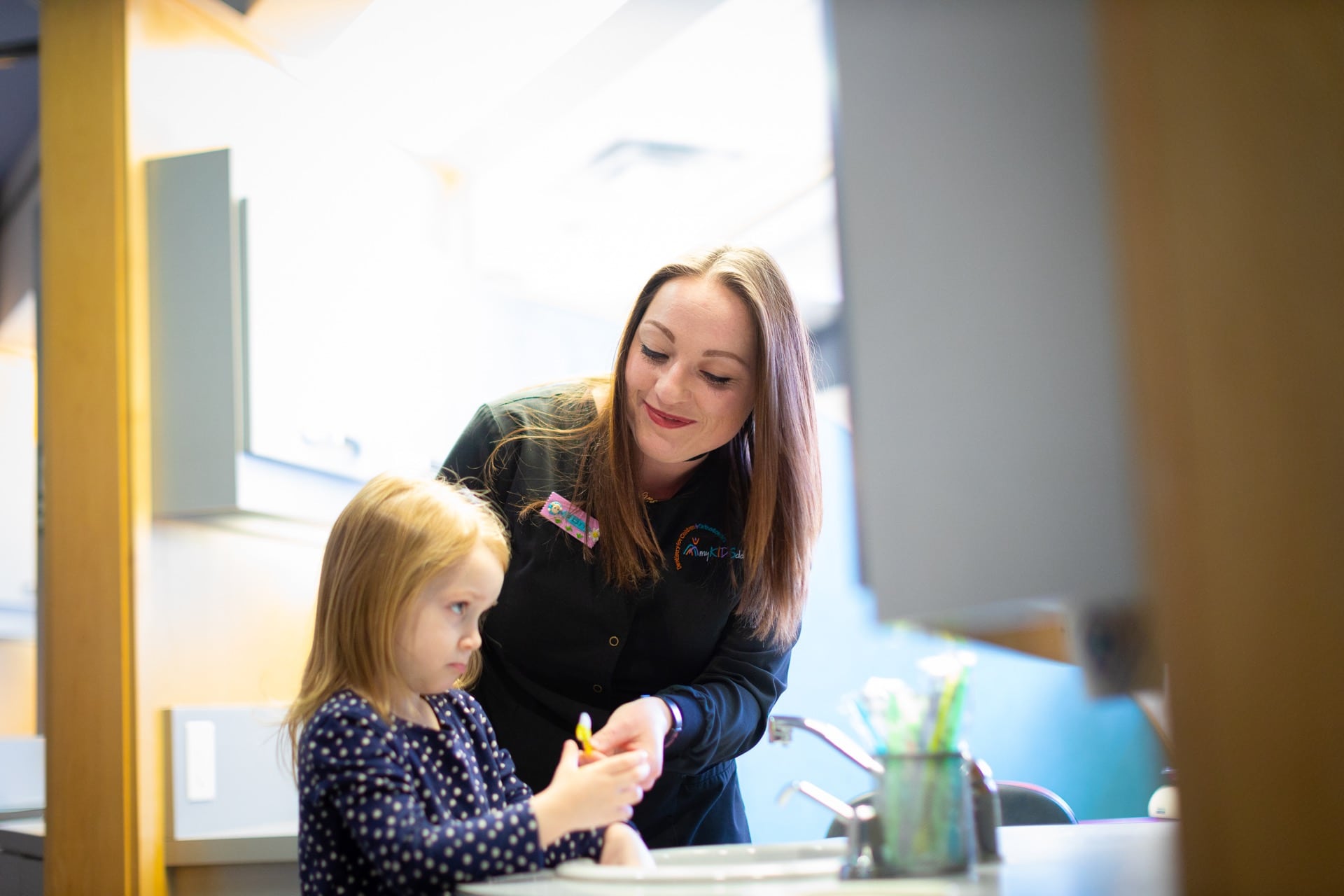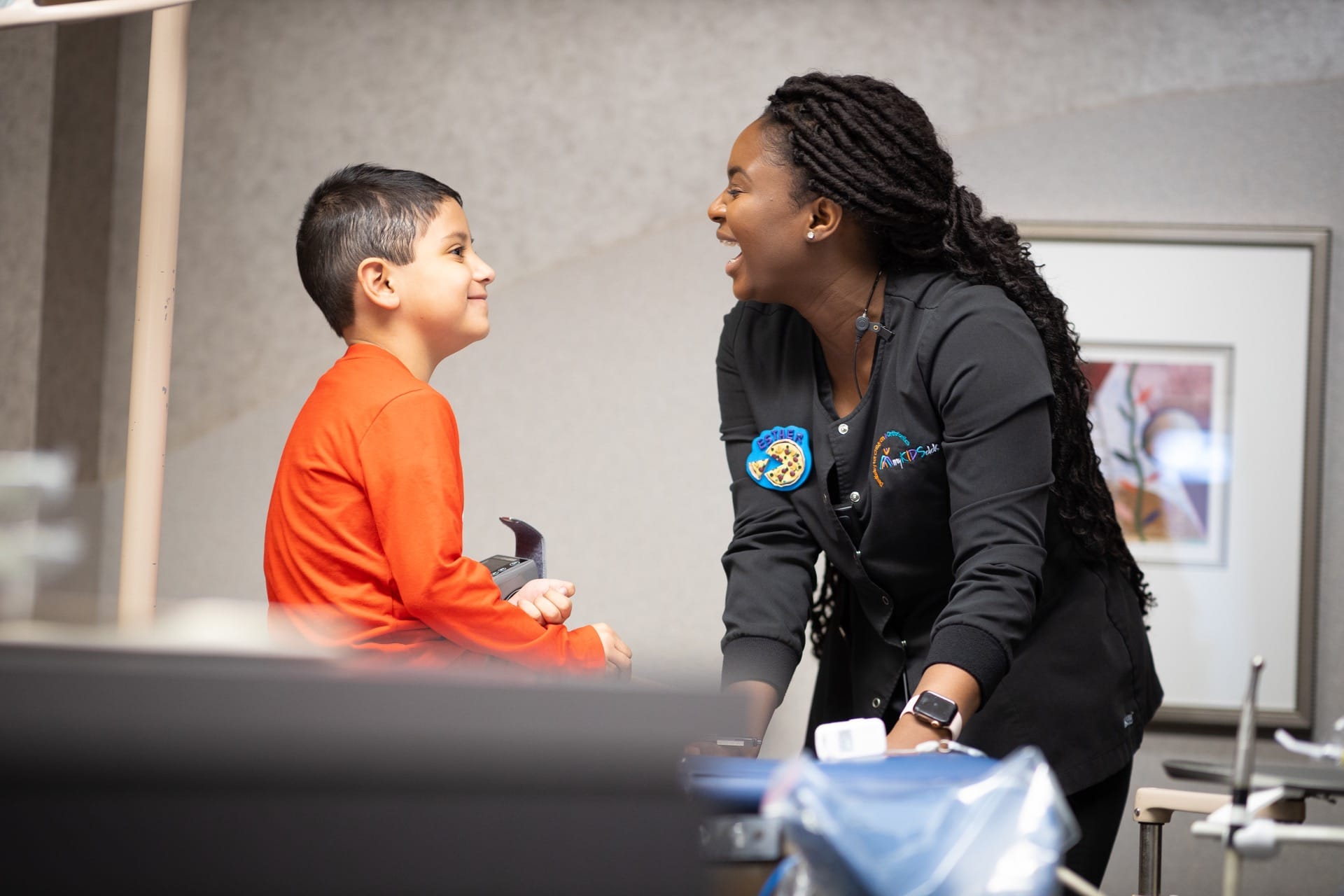 At myKidsDDS, we offer a fluoride varnish to all of our patients at their cleaning appointments. The American Academy of Pediatric Dentists supports the use of routine fluoride treatments to reduce tooth decay and reverse enamel demineralization. However, if you choose not to get this treatment, we support your decision 100%. We encourage all of our patients to feel comfortable and confident in the decisions they make for their children's dental care.
We follow the guidelines of the American Dental Association to determine how frequently we take x-rays. We have several different kinds of x-rays that will be taken at various times to monitor growth and development or areas of concern. Your child will wear a full apron with a thyroid collar during their x-ray because your child's safety is our top priority.
We want to encourage learning new things throughout our patient's treatment process. During your child's regular cleaning, our highly trained staff may identify an opportunity to further their knowledge about a few different dental and health-related topics. An additional couple of minutes of fun, hands-on activities in our learning lab might motivate your child to make better dental and health decisions!
A frenectomy is the removal of a small fold of tissue (frenum) either under the tongue or lip to free the attached structures involved. It can be performed when the frenum is considered too short and is prohibiting normal oral functions such as eating and speaking or if it is preventing the proper spacing of teeth. This also can be referred to as a tight frenum, a low frenum, tongue-tied, or lip-tied.
We have advanced laser technology that we use in order to increase patient comfort and decrease procedure time. We are able to do the treatment in-house at our office with our highly-trained staff and child-friendly environment.
On infants just days old that need a frenectomy in order to begin eating, we typically can perform it on the same day. Infants can feed immediately after the procedure. The overall health of your child is our top priority.
For nursing mothers and infants some of the signs that baby may have a tongue-tie and/or lip-tie are difficulty latching or unproductive, sustained sucking. This can lead to cracked or bleeding nipples, pain in nipples from biting, and breast engorgement. It may also be a factor in poor weight gain, colic, or reflux in these babies.
There are numerous long-term effects of leaving lip and/or tongue-ties uncorrected. As children develop language, a tongue-tie can often cause articulation problems, while older children may begin to see gum recession or poor food cleansing, and ultimately, cavities. A lip-tie can create an abnormal gap between the upper front teeth that is very difficult for even orthodontists to correct, due to the thickness and height of the tissue. A lip-tie can also make brushing very painful, as lifting the lip up to brush the gumline is restricted.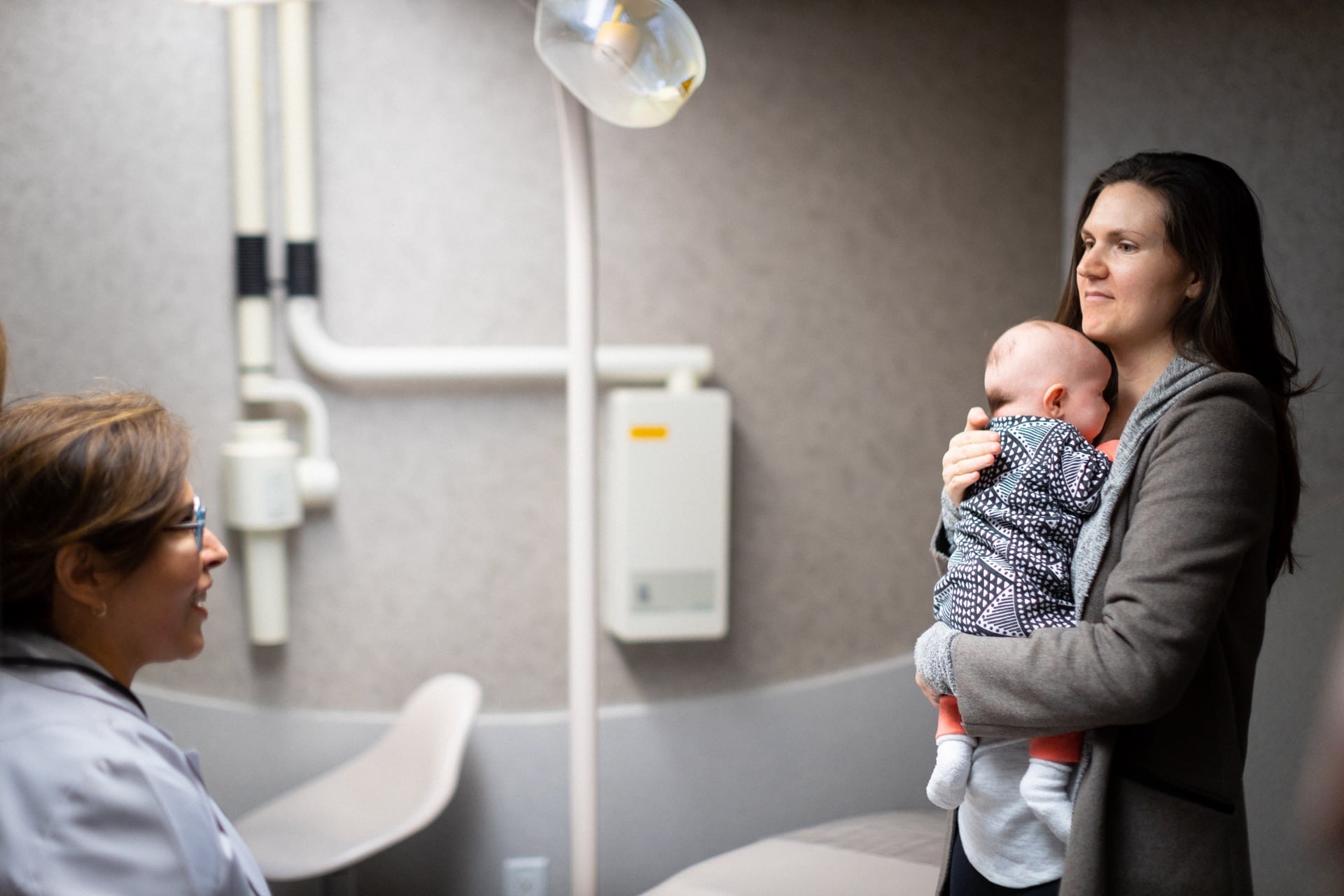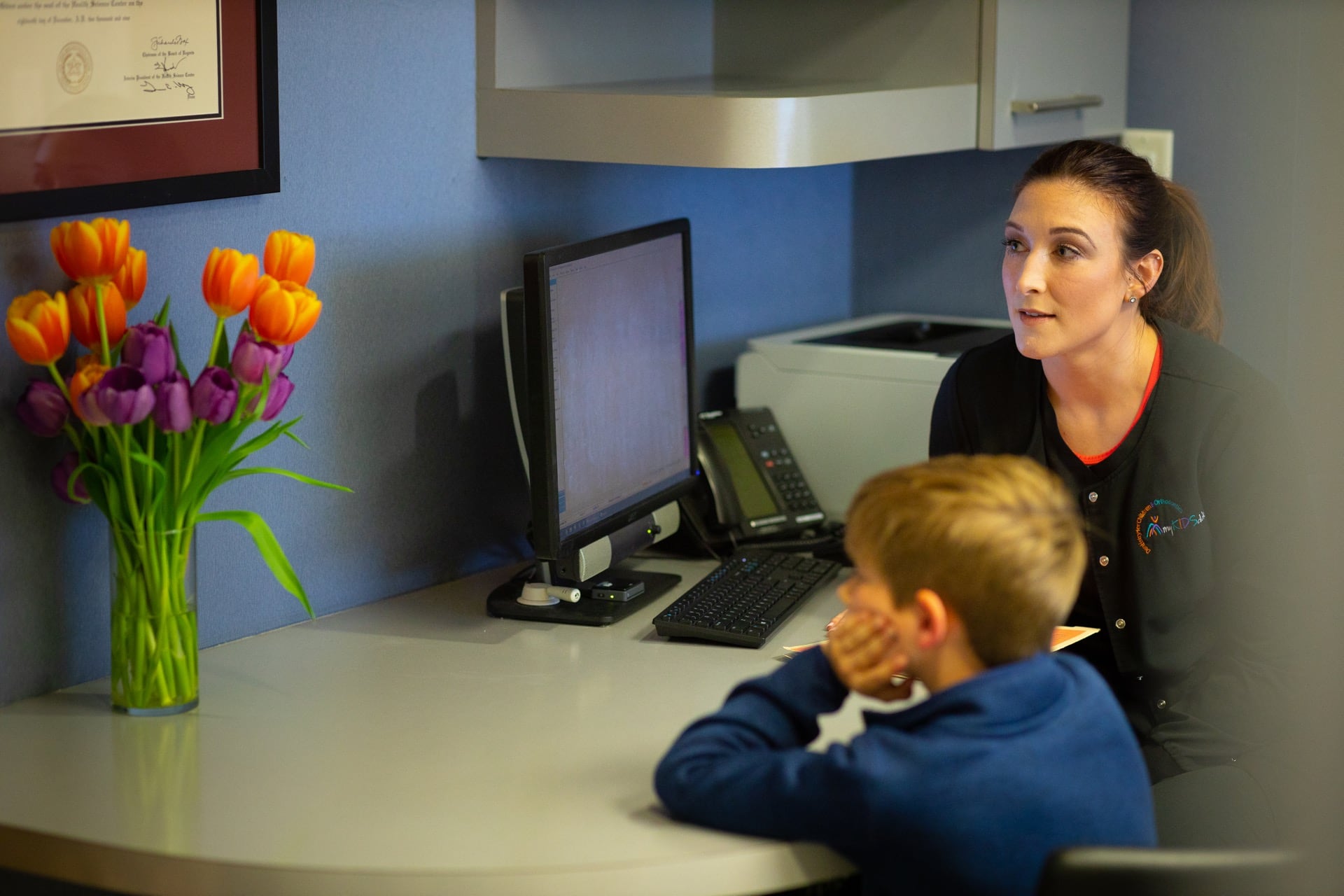 Building a Lifetime of Beautiful Smiles
Dentistry for Children

|

Orthodontics for All
We're proud to be rated the #1 Dentist in Dallas since 2013! It's an honor to know the Dallas community trusts us for quality dental and orthodontic care! Thank you!