More than just a great smile…
At myKIDSdds, we're serious about amazing experiences and exceptional smiles. This is why we've built an experienced team that can treat your child's oral health needs from infancy into adulthood.
Having pediatric dentists, an orthodontist and an oral surgeon all under one roof allows us to provide our patients with the best, most comprehensive oral care in Dallas. From infant frenectomies to wisdom teeth removal, you can trust our team with your care.
We can't wait to see you smile.
Collaboration and Excellence!
Our providers work together to ensure that your child is not only comfortable and relaxed during their visit but that they are receiving the best care, exactly when they need it.
Dr. Gannon, our oral surgeon in Dallas, TX, works closely with Dr. Alex, Dr. Neema, Dr. Kogut and Dr. Cohen to determine the best developmental stage for wisdom teeth removal based on the unique needs of each patient.
Meet Dr. Gannon →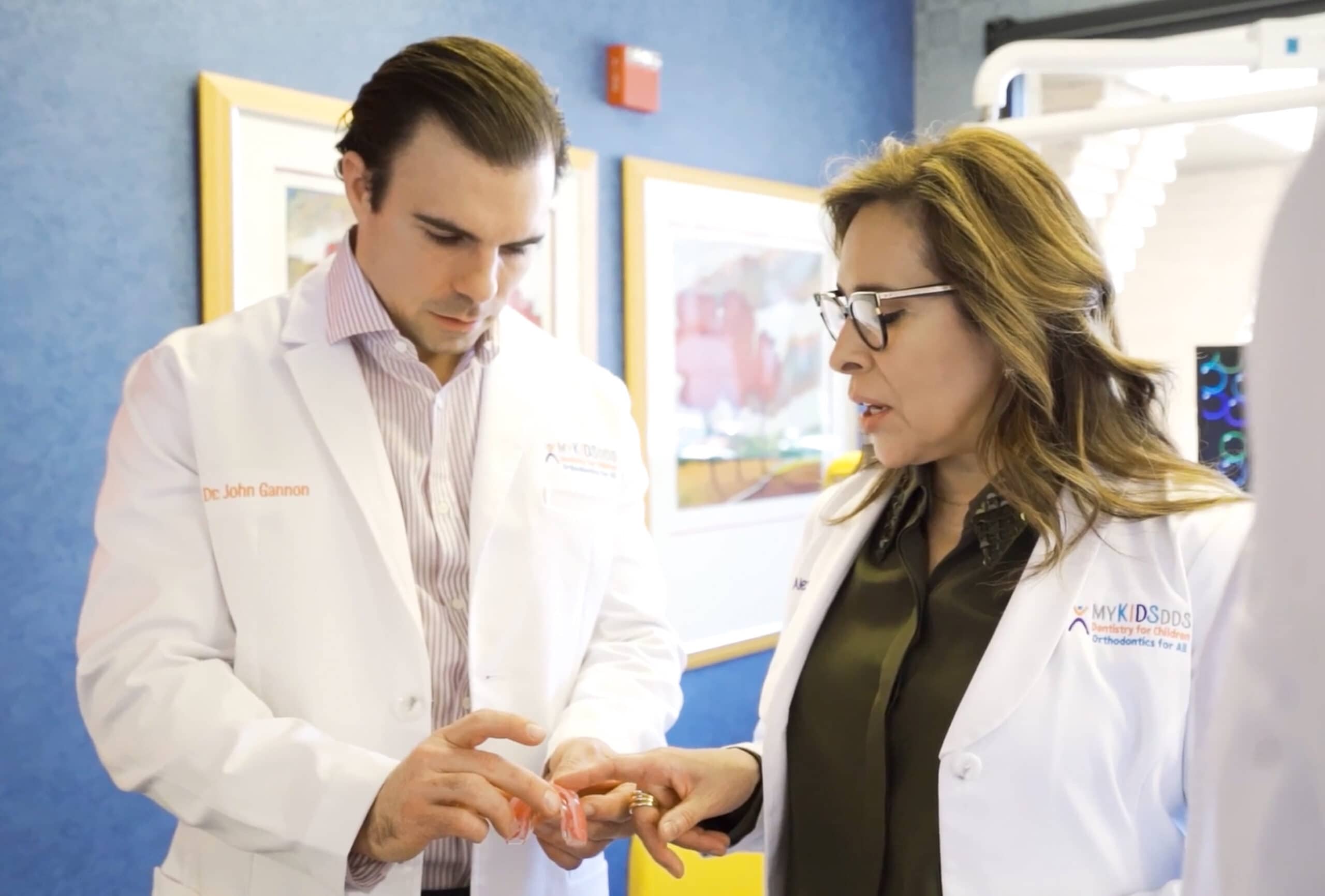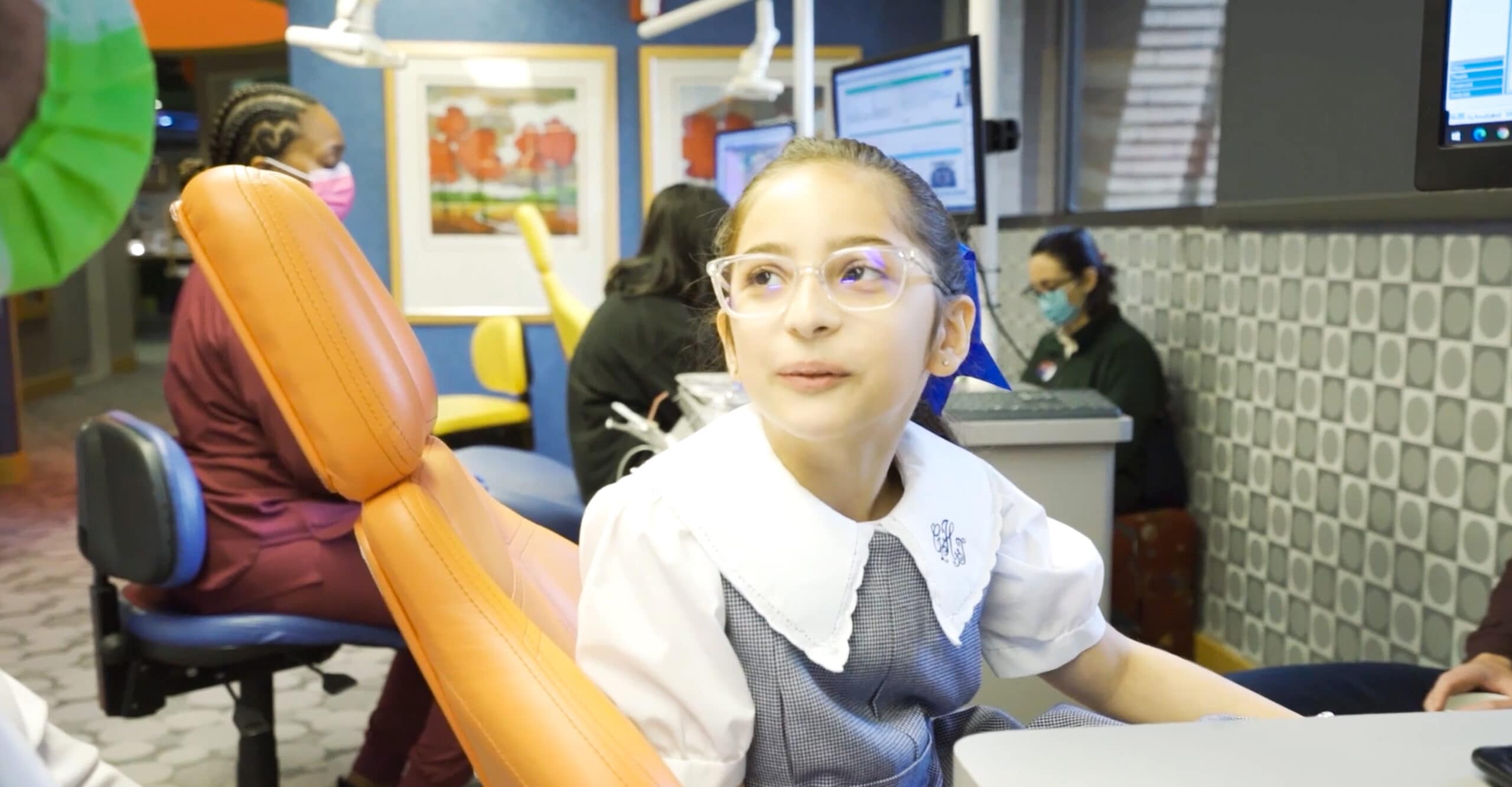 Oral Health Care Providers that are proactive!
At myKIDSdds our model is different. It's proactive, it's preventative!
We follow your child on a journey that starts from infancy and continues all the way to adulthood. This continuous care combined with your at home help allows us to track your child's progress and promotes whole body wellness.
Having all three specialties under one roof (Pediatric Dentistry, Orthodontics and Oral Surgery) is tremendously beneficial and allows for a smooth, enjoyable experience for your child.
Learn More About Our Doctors →
Did you know that wisdom teeth are a third set of molars? They usually make an appearance between the ages of 17 and 25 years of age. Wisdom teeth can be detected on your x-rays and are usually removed because they are impacted, growing in at the wrong angle, don't have enough room, and/or to prevent decay because they are too far to reach and keep clean.
Learn More About Wisdom Teeth Removal →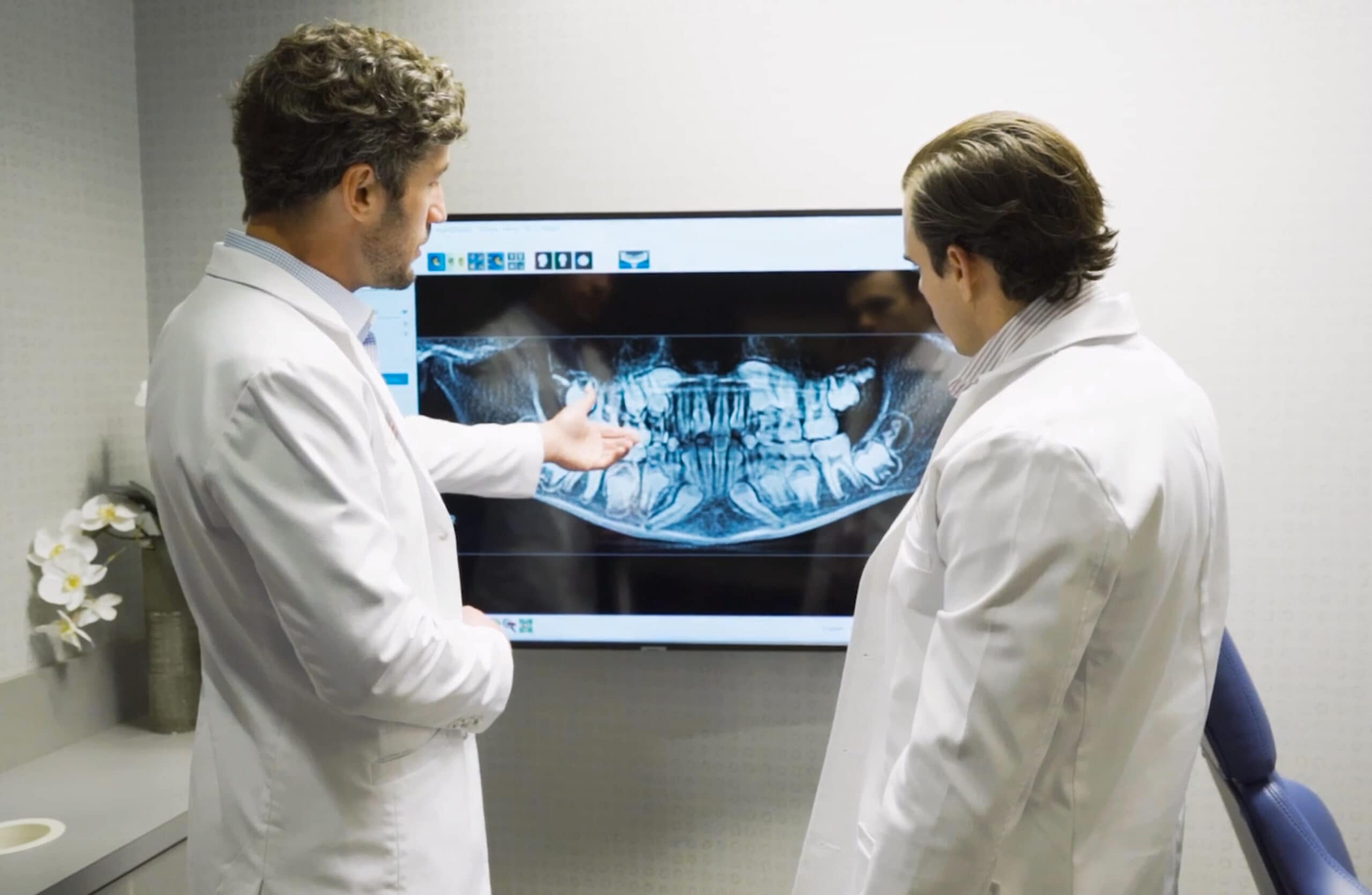 The day of the visit: Parents and patients should expect a quieter office. Parents will meet one and one with Dr. Gannon where they will have the opportunity to ask any questions they may have.
During Surgery: Parents are welcome to have a complimentary coffee, tea or water while they wait on their child.
Post Surgery: Dr. Gannon's nurse will briefly explain the post operative care instructions with parents again and will help wheel the patient out to their car.
In an ideal world, we would like 3-4 days after surgery for recovery but we understand life is busy and it's not always possible so after 2 days most patients are able to return to normal activities.
Diet for day of surgery
Soup

Jell-o

Applesauce

Yogurt

Milkshakes

Pudding

Ice Cream
Diet for day after surgery
Pasta

Mashed Potatoes

Baked Potatoes

Scrambled Eggs

Well-Cooked Vegetables
Every insurance policy is different. The easiest way to go about getting coverage information is to call your insurance company and ask about out-of-network benefits. A pre-determination will be sent the day the treatment plan is made and you can expect a response within 6-8 weeks.
Building a Lifetime of Beautiful Smiles
Dentistry for Children

|

Orthodontics for All