Can you imagine sending your kiddo to sports practice without shoes? Of course not! Most parents wouldn't dream of doing this because they know without shoes their little athlete might end up with serious damage to their feet. The same is true of mouthguards and the mouth. Remembering to incorporate this small piece of protective gear into your child's uniform can prove to be extremely beneficial to their oral health.
Which Sports Need Mouthguards?
Mouthguards should absolutely always be worn while practicing or playing any contact sport. It's also important to remember that mouthguards can be beneficial in lower contact level sports as they reduce the risk of oral injury or damage sustained from falls or other unexpected incidents that may arise in an athletic environment. The American Dental Association recommends mouthguards for the following sports:
Hard Contact Sports
Football
Boxing
Field and Ice Hockey
Lacrosse
Wrestling
Rugby
Active Sports
Soccer
Basketball
Squash
Handball
Water Polo
Volleyball
Solo Sports
Gymnastics
Skateboarding
Mountain Biking
A good rule of thumb to remember is if your kiddo is going to be actively playing a sport where there is a chance they may be forcefully hit in the mouth due to falling or a collision with another player or sports accessory, you should have them wear a mouthguard.
The Boil and Bite
These can be purchased at most retail and sporting equipment stores. The name pretty much explains it all. You boil them and once boiled your kiddo will bite down on the plastic creating a mold of their teeth. Keep in mind that proper protection comes from a perfect fit and that everyone's mouth structure is different. Boil and bite mouthguards are made from stock-injected mold so your child won't get a perfect fit. However, we do normally recommend these mouthguards for kiddos with mixed dentition (a mixture of baby teeth and permanent teeth), because they provide decent protection and are easier and less expensive to replace as your child's mouth develops.
Stock Mouthguard
This can be found at most sporting equipment stores. They come in a range of sizes, but you can't adjust the fit. They often feel a little bulky and thick. These types of mouthguards are better than nothing but don't provide adequate protection. We don't recommend using these unless you're in a pinch and have no other options.
You can purchase your child's custom mouthguard through their pediatric dentist. During your visit they will take a mold of your child's mouth, which will be pressed into plastic using 120 pounds of pressure. This method creates a mouthguard with the most precise fit possible. The best protection comes from the best fit and that is exactly what these offer awesome protection and comfort.
Where these mouthguards are more expensive than the other two options, they are well worth the investment, especially once your child has all their permanent teeth. It is very rare that our pediatric dentists will recommend a custom retainer on a little one with mixed dentition
Can A Mouthguard Be Worn With Braces?
Absolutely! If your child has braces, wearing a mouthguard is extremely important. Imagine your lip slammed between a football and a piece of metal. Ouch, right? Skipping out on a mouthguard can be very painful and quite costly depending on the amount of damage from the hit. Not to mention any trauma done to the mouth during orthodontic treatment could increase the amount of time braces are needed.
Your child's orthodontist can provide a mouthguard made specifically for those with braces. This particular mouthguard provides protection but unlike other mouthguards it won't prohibit the teeth from moving or shifting during use.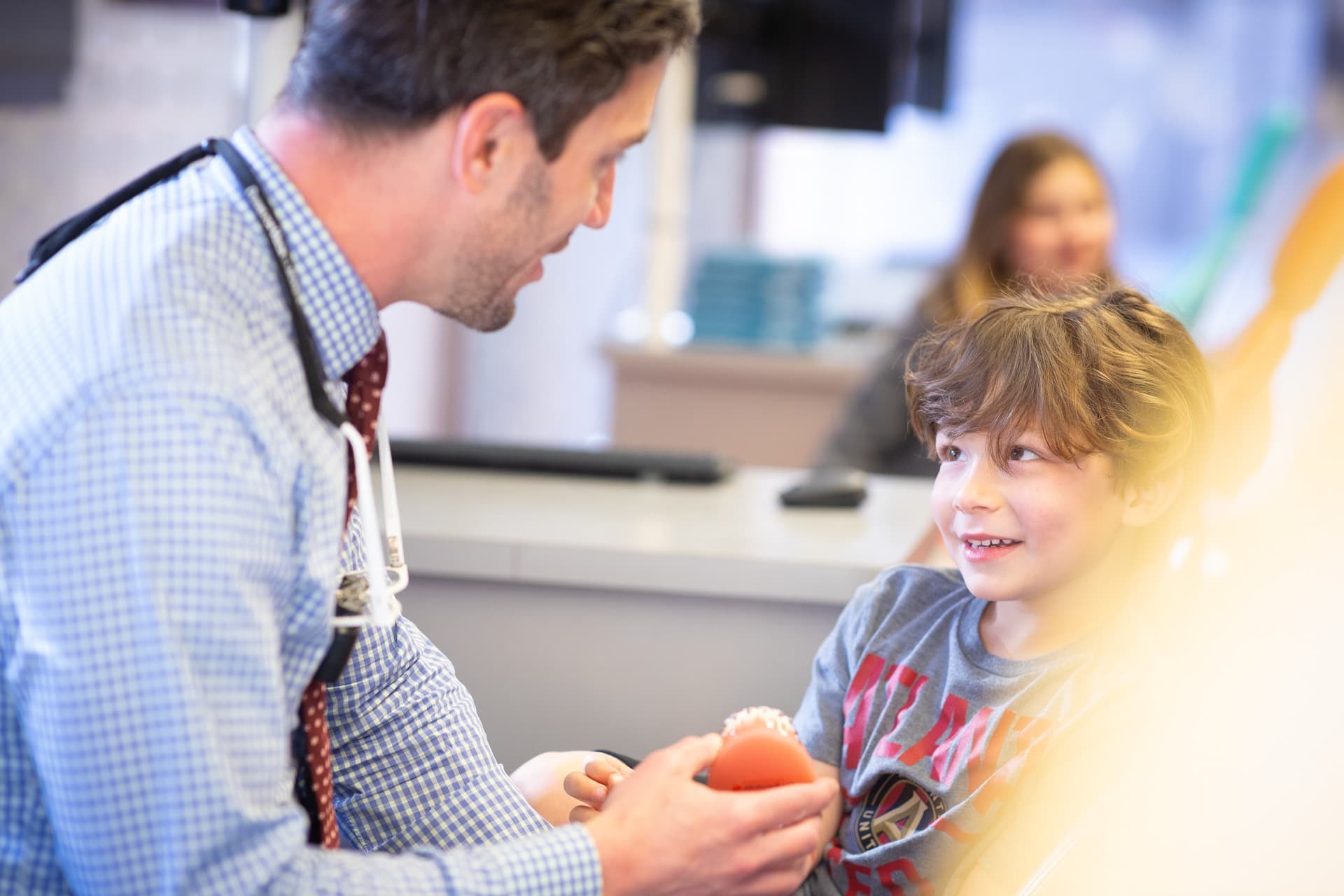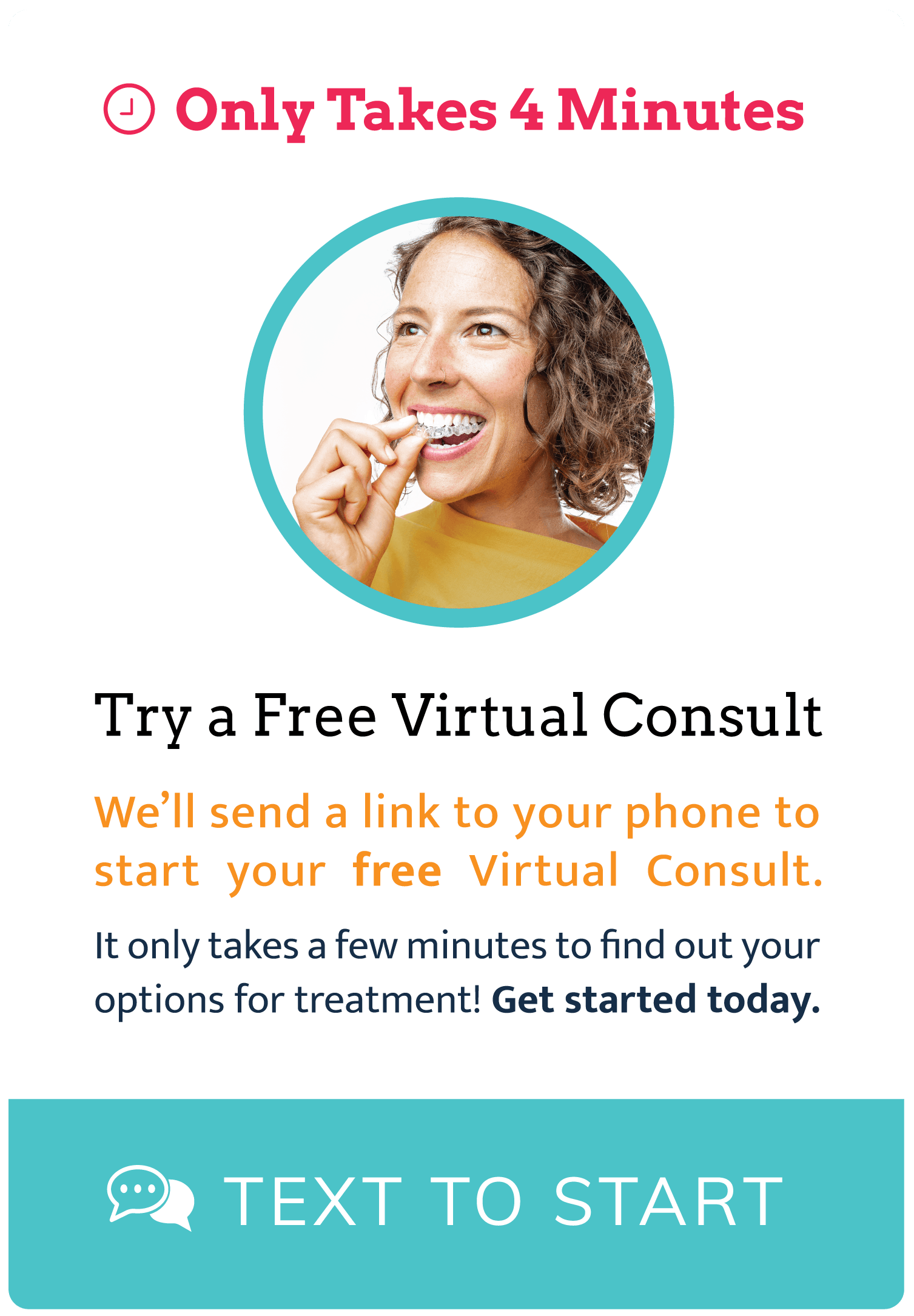 Contact Dallas' Choice Pediatric Dentist
Contact us today, and we'll help you get the right mouthguard for your child. We are passionate about your child's dental health! Check out our reviews and contact us for consultation.
Serving families is what we love to do and it shows! It shows in our happy team, award-winning office and on google! We are constantly humbled by the kind reviews left by our patients and are thrilled to invite you to read them. If you have any questions regarding mouthgaurds, pediatric dentistry, orthodontics, frenectomies or anything else related to oral health please don't hesitate to give us a call or request an appointment today!
Contact Us →