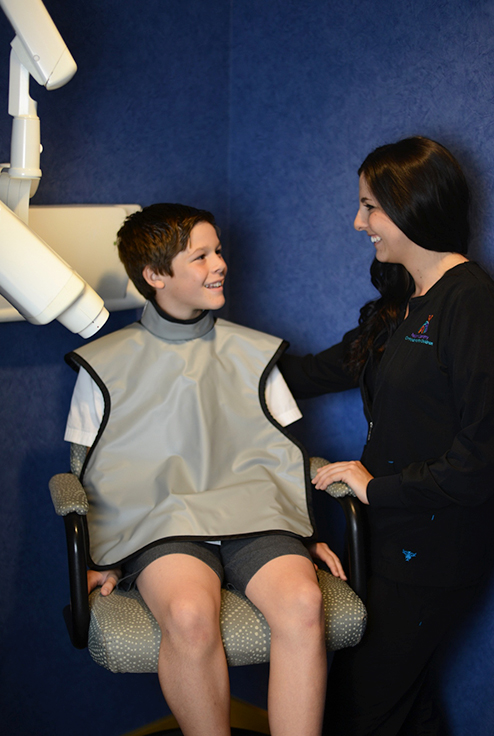 At myKIDSdds, we equip our office with the latest and greatest in dental technology enabling us to provide the highest level of care to you and your family.
Solea®
The Solea is the world's first computer-aided, CO2 laser system to be approved by the FDA for both hard and soft tissue. The Solea provides our patients the ultimate level of comfort during procedures, and gives our doctors unparalleled precision. This laser technology also allows for many hard and soft tissue procedures to be used without anesthesia, saving time for patients and doctors alike during appointments.
X-rays
Our doctors follow the guidelines of the American Dental Association (ADA) to determine the frequency in which to take x-rays. There are several different types of x-rays that are typically taken at different intervals.
At any time, additional x-rays may be needed in order to monitor growth and development or areas of trauma and active disease that are not detectable to the naked eye. Your child's safety is our top priority that is why our patients wear a full apron with a thyroid collar. Our advanced digital x-ray system exposes your child to significantly less ionizing radiation than your child receives from the sun on any typical day.
Contact Us
(469) 535-6810
FOR MORE INFO, VISIT OUR OFFICE
Mon/Tue/Thur: 
8:00am—12:30pm & 2:00pm—5:00pm
Wednesday: 8:00am—12:00pm & 2:00pm—5:00pm
Friday: 8:00am—2:00pm