Infant Dental Care In Dallas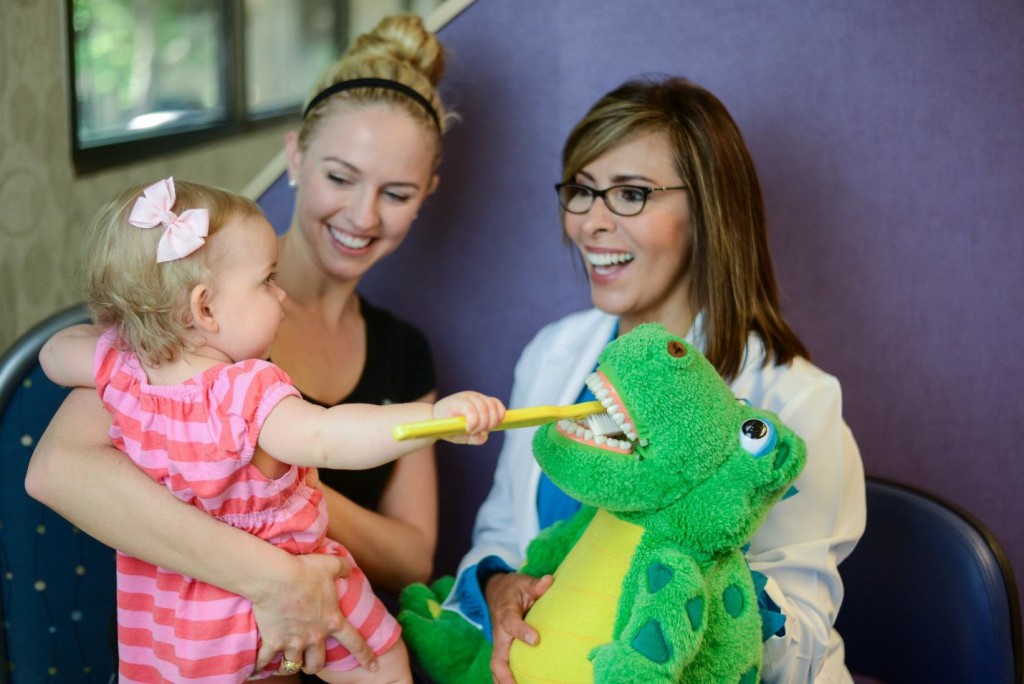 It's recommended that you bring your baby in for their first visit within six months of the first tooth's eruption. This visit usually takes place around his or her first birthday. Because decay can occur in even the smallest of teeth, the earlier your baby visits us, the more likely they are to avoid issues. During their first visit we'll look for any signs of early problems with your baby's oral health and discuss with you the best way to care for their teeth. Remember that preparing for each dental visit with a positive attitude goes a long way toward making your child comfortable with regular checkups.
Lap Exams
Our lap exams are designed to evaluate your child's dental health and development, answer any questions you may have, and to help get you and your child off to a great dental start. In the lap exam you will sit knee-to-knee with one of our hygienists, with your child secured, lying back across a cushion in your laps. The hygienist will perform a cleaning and review your child's nutrition and home healthcare, using puppets to engage and educate. The doctor will then come in for the exam, looking at tooth development, signs of decay, and applying a topical fluoride treatment.
Your child's initial lap exam may be unfamiliar and cause some reluctance in their behavior in the office, but with positive reinforcement at home with lap exams done daily and continuous visits, we can grow our relationship with your child and begin their steps to a happy and healthy dental life. Typically at age three, when more communication can be comprehended by your child, we graduate them into our "big boy" or "big girl" chair to begin treatment in our pediatric dental chairs.