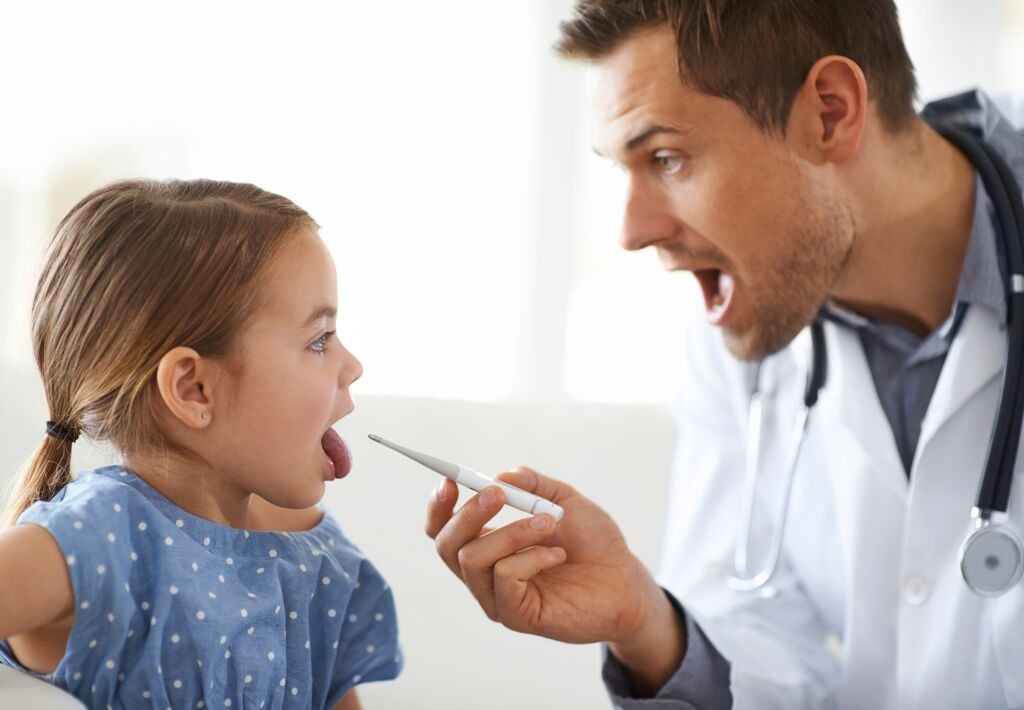 Our pediatric dental team at myKIDSdds in Dallas, Texas has specialized training and hands-on experience working with and talking to toddlers, children and teenagers. Our training, experience and love for cultivating relationships with our patient families is what helps ensure that each child visiting our office, regardless of age, is comfortable, understood and at ease. At each visit our team will focus on implementing dental health habits in fun ways that will keep your little one engaged, have your middle schooler excited to come back and your high schooler sad to move on. Our pediatric dentists will review your child's oral health focusing on prevention, early detection and treatment of dental diseases as well as answer any questions you or your kiddo may have.
Infants and Toddlers
We understand that a toddler's first dental visit can be a little scary. This is why we take every precaution to make sure your little one is informed throughout the entire process. Your kiddo will be introduced to all the dental instruments in a way that will allow them to see for themselves there's nothing to fear. We also know having you present will make them feel more comfortable so we always invite parents back during exams and might even have you help! We want your child to realize how much fun a trip to the dentist can be. So fun, in fact, that they are sad to leave and excited to come back!
The American Association of Pediatric Dentistry recommends children visit the dentist at the eruption of their first tooth or by age one, whichever is first. By age 3, you can expect your kiddo to have all 20 baby teeth visible.
Children and Teens
Whether your child started their dental visits with us as a toddler or your family is new to the area and looking for a pediatric dentist in Dallas, you and yours will feel at home at myKIDSdds. Our office is a great environment for kids to sit and read, they can look through our library and check out any book that peaks their interest. Or if they aren't in the mood to read, we have an on-site learning lab where they can perform experiments or explore the effects different foods have on their teeth.
You can expect your kiddo to lose their first primary tooth and get their first adult tooth around the age of 6. Depending on your child's development they will see one of our orthodontists for an initial orthodontic evaluation around age 7 or 8. We also offer one on one time with our hygienists for those kiddos having a harder time creating and/or maintaining healthy oral hygiene habits.
Have Questions? Contact Us Today!
Teens
As your child enters into their teens we are conscientious of the fact that proper dental care and a healthy smile is not only vital to their health but also their confidence. Our team is well versed on talking with teenagers about what to expect from braces, wisdom teeth and other dental issues that may arise during this time.
Once all of their adult teeth have erupted and orthodontic treatment is finalized, your kiddo will graduate from our practice to their new dental home. Our goal is to connect them with an adult dentist during their senior year of high school so they have time to get established before leaving for college. This can be a bittersweet time for both our team and our graduating patients but we enjoy knowing that they are leaving our practice equipped with everything they need to maintain great oral health and a beautiful smile for the rest of their lives.
Most adult teeth will erupt by the time your child is 13, which is around the time we normally suggest braces, if they are needed. Molars, if not removed, will typically appear anywhere between age 17 and 25.
We have been incredibly fortunate to work with and watch so many great kids grow into amazing adults. We look forward to the opportunity to serve your family too!
If you would like to tour our office and meet our team or would simply like more information about myKIDSdds, please feel free to call us or send us a message on Facebook, Instagram or via our "contact us" page?
myKIDSdds Dentistry For Children & Orthodontics
Address: 8325 Walnut Hill Lane, Suite 111
Dallas, TX 75231
Phone: (214) 696-3082
Fax: (214)-696-4607
E-mail: officemail@mykidsdds.com
Our Other Services: