Finding the right pediatric dentist for your child can seem to be a daunting task, with new offices popping up on every corner and hundreds of providers to choose from in the Dallas area. How can you be positive you are finding the best dentist in Dallas? Here are four things to consider if you want to receive the highest standard of care for your precious family! We encourage you to find out more about each office you are considering as your home for pediatric dental care.
Doctors Education and Experience
Unlike general dentists, pediatric dentists and orthodontists complete an additional two years of school where they receive training specifically to treat children, primary detention and learn the complexities of a mouth still developing. Choose a dentist who takes action by investing in continuing education to remain abreast of the latest changes and advancements in dentistry.
Proper Use of the Latest Technology
Anyone in dentistry can purchase a laser and advertise their services; however, proper use of equipment requires additional courses and certifications. The use of laser dentistry is on the rise. How often practices perform laser procedures compared to other local offices and patient testimonials will give you an idea of their level of experience, so it's OK to shop around to find the very best who are leading in their field.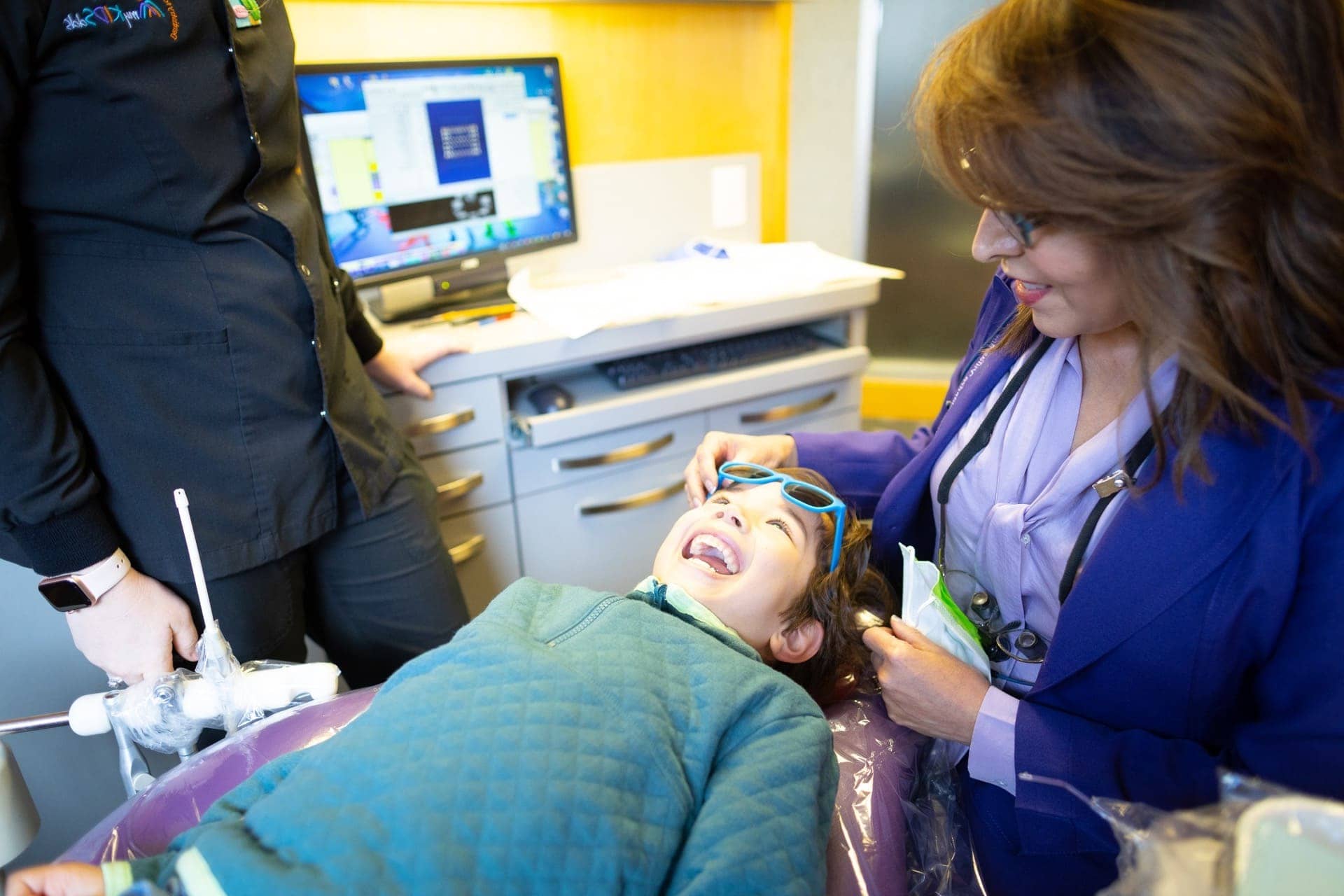 Passion and Zeal for Kids Dentistry
Of course, you want to find someone who loves and values what they do! Dentists with genuine care and concern for their patients are more likely to take a preventative approach through patient education, regular cleanings and exams. It is crucial to have the opportunity to sit down with your child's provider at each visit and build a personal relationship with your child's pediatric dentist.
A Dedicated, Professional and Friendly Team
One of the essential parts of your child's dental visit will be the team members who support the dentist in creating a fun and memorable dental experience. The dental team must be united, caring for the patient's unique and individual needs. Pediatric dental offices should provide a calming and comfortable environment for children, where team members don't strap a child to a papoose. Instead, they should connect with them and educate them on oral hygiene and total body health and wellness. In the right office, each team member is knowledgeable, professional, and enthusiastic about creating a great dental experience.
A Heart for Service
There are needs everywhere throughout our community. There are so many opportunities to give back and make a positive impact locally. Whether through a canned food drive, supporting our troops, or even through educating schools nearby, the opportunities to invest in our community are endless.
At myKIDSdds, we are committed to providing the best pediatric dentistry in Dallas. Our elite team of pediatric dentists and orthodontists are among the top dentists in Dallas. They have won numerous awards for their exceptional standard of care and their impact in the dental field. Our Doctors are committed to cultivating relationships with each family who walks through the door of our state-of-the-art office. Please read our reviews and give our office a tour.
We look forward to meeting you and creating a lifetime of healthy smiles for those you love the most!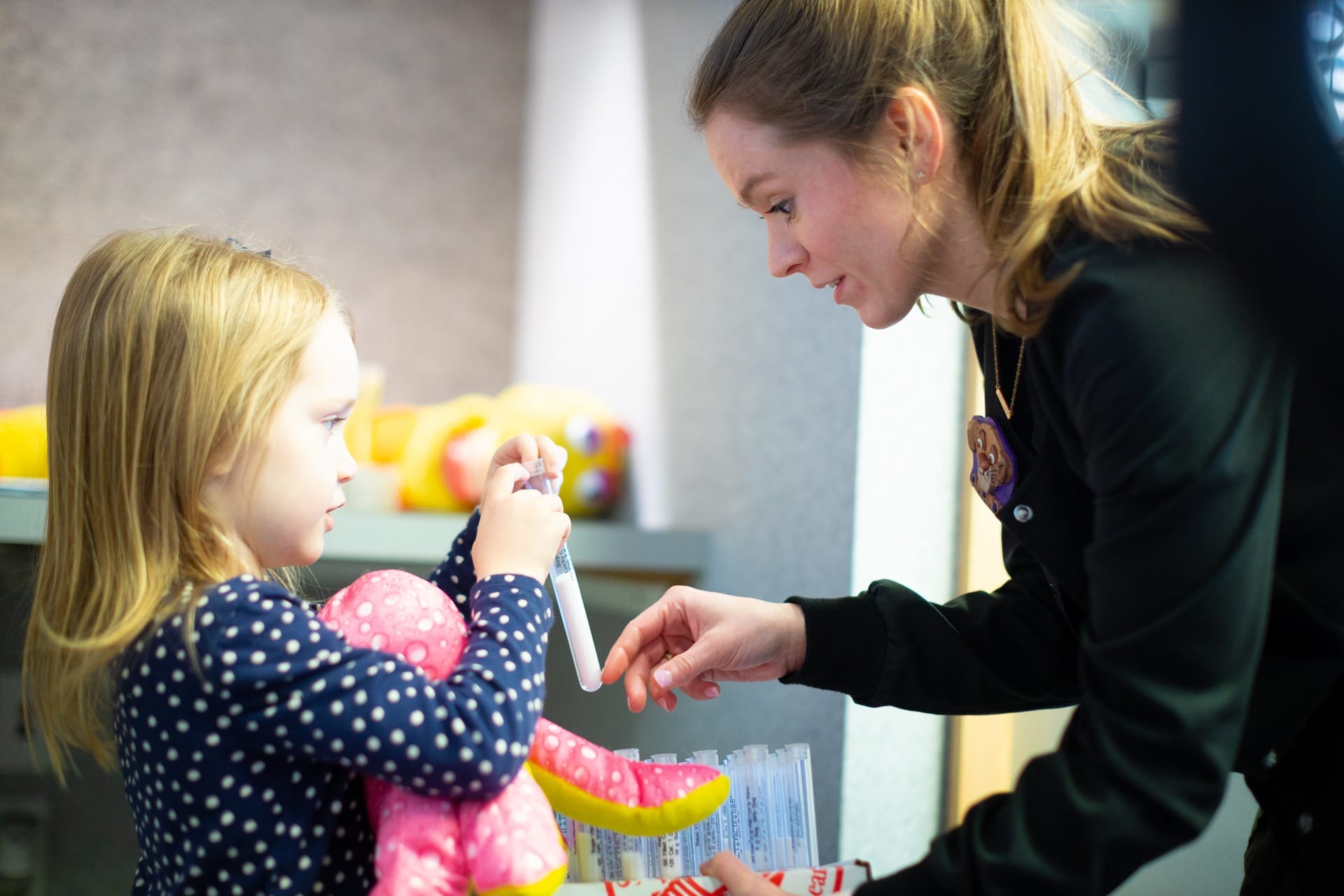 Another important role of the pediatric dentist is to provide patients with pertinent dental information and resources so that they may guide their children into healthy oral hygiene habits at home. Some of this information includes a caries risk assessment, helpful advice on how to avoid mouth and teeth injuries, information on thumb-sucking and pacifier habits, information on oral development, and programs of preventative home care like brushing and flossing. Children typically only visit the dentist twice a year, so making sure they have the tools to continue the care at home is very important. Educating and empowering children to take control of their own nutrition and dental health will yield more permanent solutions than simply treating their problems.
Contact Us →