Pam
Patient Care Specialist
As the financial coordinator for the orthodontic department, I have the great opportunity to facilitate the process toward creating beautiful smiles for our patients. It is a privilege to work with an outstanding team, who are dedicated to provide the best orthodontic care possible for our patients. We are very proud of Dr. Glenn who has been recognized nationally by her peers as the president of the American Academy of Orthodontics. We are also very excited that Dr. Pollan has expanded our orthodontic services with Invisalign and adult braces.
I am very proud of the education and support that this practice provides for our parents. This helps them partner with us in teaching their children healthy habits for life. It is amazing to watch these young patients growing up with a positive idea of coming to the dental office. We have a lot of fun with our patients who keep us entertained and smiling.
I have chosen the sunflower to be on my name tag because it is unique in following the sunlight during the day. I try and do the same thing in my own life, and feel we should all try to live in the sun.
I love living in Dallas and going to fun events in the Arts District. I have two beautiful daughters and two very energetic grandsons. If I am not at work having fun, then you might find me at Klyde Warren Park with my grandson. I look forward meeting you all very soon.
Cindy
Patient Care Specialist
I attended Grayson County Jr. College for a Dental Assisting Certificate. My husband and I live in Forney with our dachshund Jax; our son lives in Florida.
Working in a multiple-doctor office dedicated to children like myKIDSdds is a wonderful experience. We are able to coordinate appointments for parents' convenience and the doctors are able to consult with each other easily and quickly.
On my days off, I am usually at home or visiting extended family
My nametag is a dachshund because they have been part of my family for almost 20 years. Dawn
Patient Care Specialist
Hello, my name is Dawn. I'm the mother of a beautiful daughter and MeMe of 3 amazing grandchildren.
What I love most about myKIDSdds is the integrity of the doctors and team members. There is a genuine care for each and every patient as an individual. We strive to make each visit a great experience!
On my days off you can find me relaxing at my home with my husband and my four legged babies or spending time with family and friends. I love gardening, the beach and traveling.
I chose a ShiTzu for my nametag because I have 6 fabulous furbabies and I have a passion for rescue work with those babies that need forever homes.
My name is Natasha and I live in DeSoto with my family. We love to cook and discover new recipes.
I think what makes this place so special, is the care and kindness given to the patients. We strive to make this a comfortable, loving environment.
When I'm not at work I am usually at some outdoor activity, either Salsa in the Park, Movie in the Park, a food festival, or trying a new restaurant in Dallas.
My nametag is in the shape of musical notes and its purple, as I am always looking for a new band or concert to go. Usually you can find my bobbing my head to a song playing in the orthodontic department.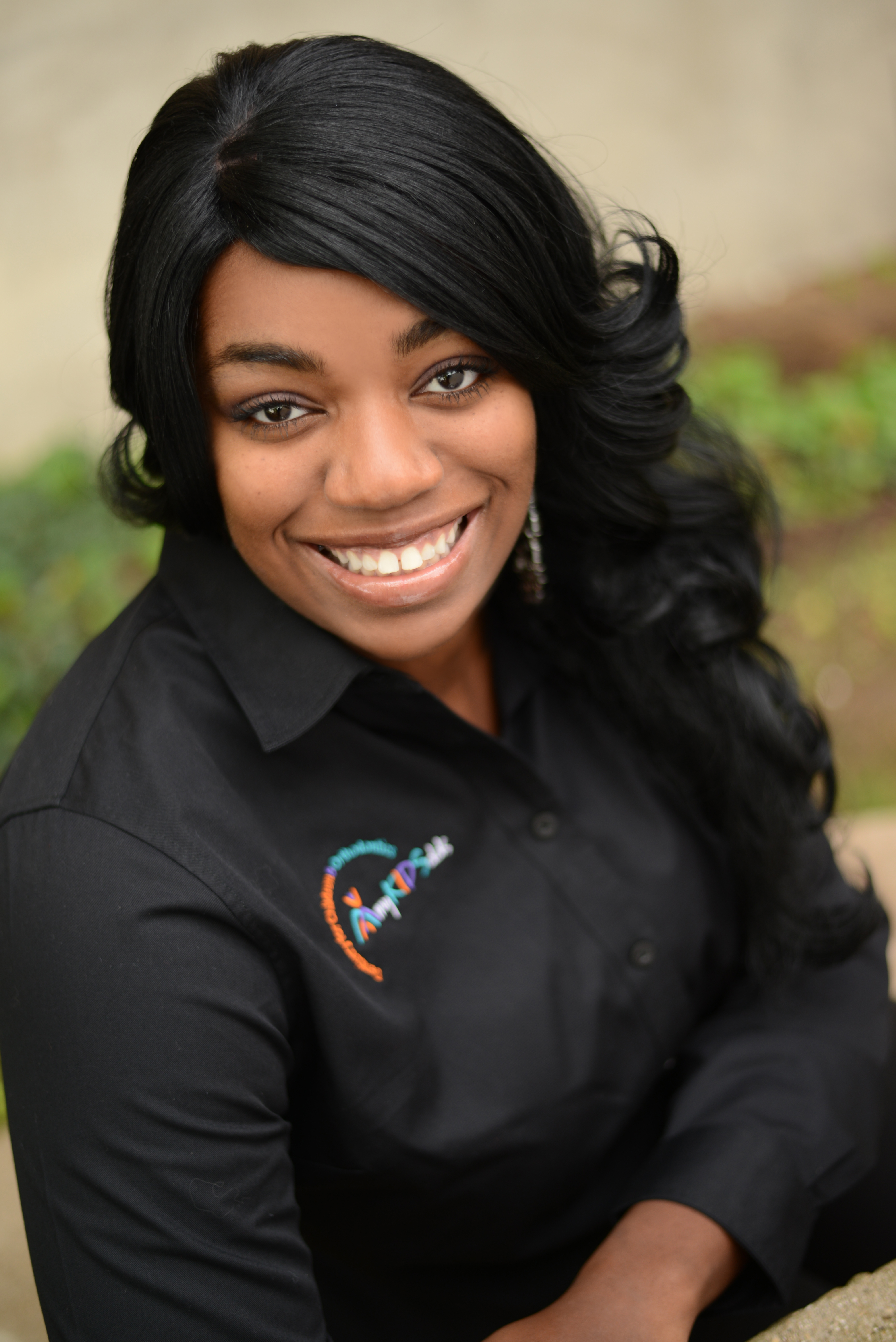 I am Jessica, I have a beautiful family of three: my husband, my daughter, and myself.
Something that makes myKIDSdds different is the office atmosphere, I love it and enjoy working with the kiddos.
When I'm not at myKIDSdds you can find me going out with my family, or volunteering at my church or daughter's ballet school.
My nametag has consists of colorful bubbles because I love flowers and floral designs and bubbles to match my bubbly personality.
My name is Carina and I am a mother of two beautiful kids. My favorite color is pink!
This office is different from anywhere I have worked in, in many ways. One of the differences that I enjoy is that we get to build relationships with our patients. Not every office gives is able interact so closely with their kids.
On my days off you can either find me taking my kids around town to have fun or out shopping.
The shape of my nametag is a bow because I consider myself girly. I also had to add some pink!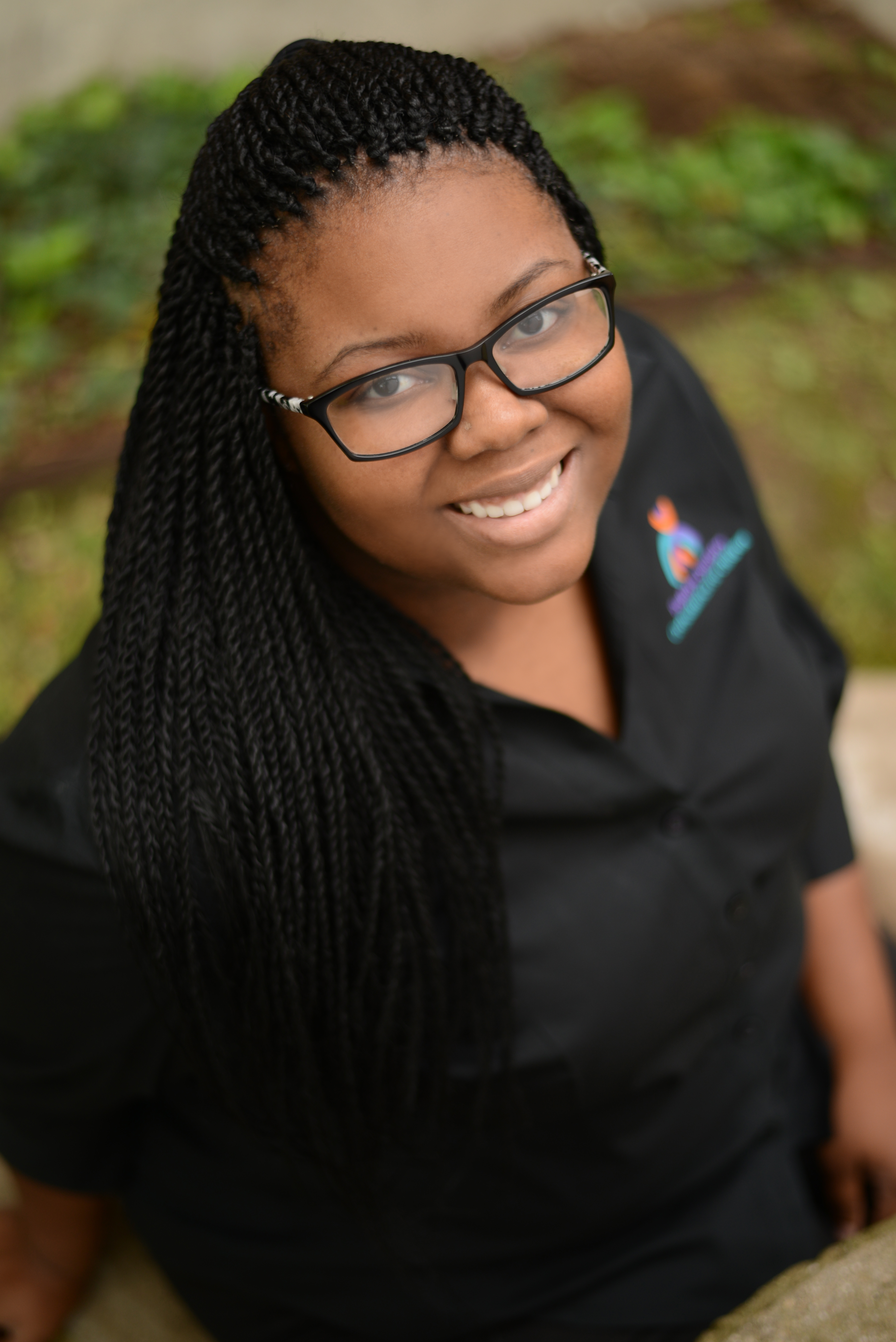 My name is Chryssie. I'm originally from Witchita Falls, but recently moved to Dallas with my best friend.
MyKIDSdds is different because our office has such a fun environment! Everybody is so nice and it's just like a family!
On my days off you can find me planning a road trip! I love to travel when I have time off. My nametag is a star that is made out of music notes. I love listening to different types of music, and stars make me think of the future dreams that I have for myself.