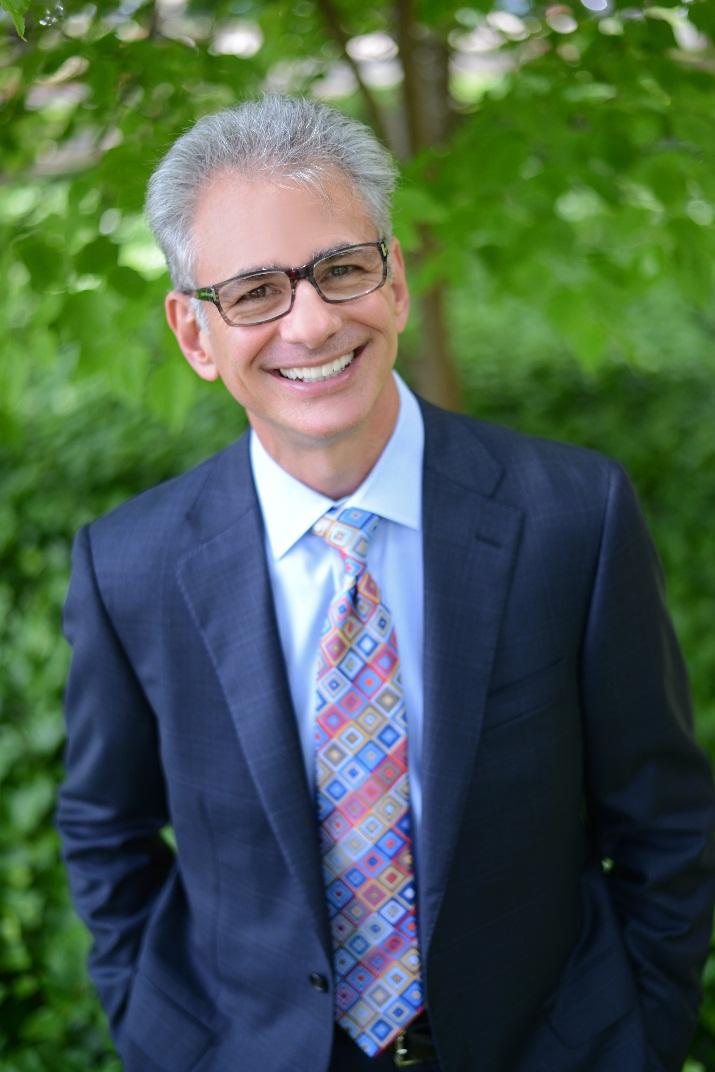 I must be one of the luckiest people in the world! I arise every morning excited about the day and coming to work with a dedicated team of doctors and individuals that have become a "family," and who have the privilege of making a difference in the lives of children. The feeling is, as the commercial says, priceless.
I grew up in Austin and lived there until I graduated from the University of Texas with a degree in psychology. While at U.T. I married Mimi, a girl from Dallas, and we moved here, where I earned my dental degree and then studied to become a pediatric dentist. Upon completion of my master's degree and certification in pediatric dentistry, I began private practice and have been here ever since.
I believe we have an opportunity to be a positive influence in people's lives in our practice, in our profession, and in our community as well. To this end, I believe continual learning is an obligation personally and professionally throughout life. To me, it is mandatory that I attend course to continue my education beyond the minimum required for licensing. I am Board Certified in Pediatric Dentistry.
Participation in organized dentistry is also important. I have held positions in local, regional, state, and national levels. I have been president of the Southwestern Society of Pediatric Dentistry and served on many committees at the American Academy of Pediatric Dentistry.
I believe we must also give back for the many blessings bestowed upon us. Volunteering for many organizations including Special Olympics, Texas Mission of Mercy and supporting local food banks are among those I enjoy. Establishing a fund for pediatric dental research at Baylor College of Dentistry in honor of our mentor, Dr. Paul P. Taylor, was also an important achievement. Teaching the next generation of pediatric dentists at Baylor is an especial passion.
When I'm not with my "office family," I love being with my family. We have been blessed with three children who make us proud to be their parents. Currently all three live in Austin following their college years. Mimi and I relish opportunities to see our adult children whenever possible. When we're together, we enjoy biking, cruising and musical theater, as well as family time.
Thank you for taking the time to get to know a bit about me. I hope to have an opportunity to get to know you and promise to do my best to treat you and your children as if you are all a part of my own family!
About Dr. Kogut
Born and raised in Texas where he practices pediatric dentistry at myKIDSdds, Dr. Mark H. Kogut is Board-certified and passionate about taking care of children as if they were his own. The former president of the Southwestern Society of Pediatric Dentistry is married and has three adult children. With his gentle demeanor and extensive knowledge as a pediatric dentist, you can rest assured your children are in great hands with Dr. Kogut.
How Dr. Kogut Can Enhance Your Children's Health
Dr. Kogut believes that ongoing education is vital, which is why he actively participates in a variety of continuing education courses and annual meetings. He is particularly interested in staying abreast of the latest developments in oral-systemic health, airway, lip and tongue ties, as well as technological innovations. His desire to provide the children of Dallas with an unmatched standard of care is what drives his desire to learn.
Reasons to Choose Dr. Mark as Your Pediatric Dentist
When choosing a pediatric dentist for your children, it is important to choose someone who understands their needs both physically and emotionally. Dr. Kogut fits the bill with his wealth of knowledge in pediatric dentistry and oral system health combined with his compassionate nature. He understands that knowledge has the power to eliminate fear which is why he allows enough time with each patient to explain what he's doing and answer any questions they (or their parents) may have. His dedication to education doesn't stop with his patients or even his team, it extends out to his involvement in the following:
-Established a dental-research grant at Baylor College of Dentistry
-Teaches at Baylor College of Dentistry
-Actively participates in multiple dental organizations and study groups
Dr. Kogut's professional accomplishments combine with his laid-back attitude, gentle nature and commitment to quality care are all reasons why he is continuously recognized as one of the best in pediatric dentistry. He has been recognized in the following ways:
-9-time winner of D Magazine's Best of D
-6-time winner of DFW Child's Best Pediatric Dentist
-Texas Top Ten 10% Recipient
Schedule an Appointment Today!
If you are searching for a pediatric dentist, who will strive to make sure your children are comfortable and cared for, bring them to see Dr. Mark Kogut. Contact myKIDSdds today to make an appointment!
Visit myKIDSdds Today!
Address: 8325 Walnut Hill Ln Ste 111, Dallas, TX 75231, United States
Phone Number: (214) 696-3082
Our Other Services: