Hygiene Team
Jill
Registered Dental Hygienist
I am a native Dallasite and went to college at Baylor University followed by dental hygiene school at Midwestern State University. I'm married with one daughter who lives in Austin, I also have three brothers, two of whom are twins who live in Dallas.
Here at myKIDSdds I am given the support to develop relationships with my patients and parents as I educate and care for them. I also have great respect and admiration for the entire team of doctors.
When I'm not at work I could be found at White Rock Lake cycling or running, or reading and breathing in nature at the Arboretum. Movies, trips to a museum, or lunches with friends are all favorites for leisure time as well.
My nametag is a hot air balloon to remind me to reach for the stars and to remember to keep my spirits lifted.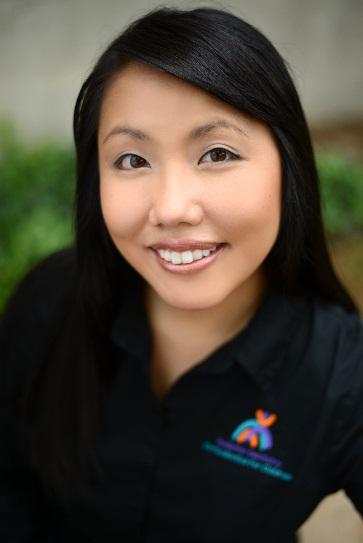 Mary
Registered Dental Hygienist
I grew up in Venus, Texas with four siblings. My parents still live in the same house I was raised in. Sometimes when I get all fired up, I have a really heavy southern accent. In 2008 I graduated from Baylor College of Dentistry with my bachelor's degree in Dental Hygiene. I feel like my calling is to connect with patients and better their lives through their dental and overall health.
Having had experience working in all different fields of dentistry, being able to call myKIDSdds my dental home has brought me such pride. The doctors and my co-workers share my passion for helping others. It is truly a magical place to work.
My husband and I live in Richardson and plan on having some little ones of our own soon. Until then, if you see a girl wearing myKIDSdds scrubs on the back of a scooter traveling around Dallas, that's probably me.
My nametag is an island because my husband and I got married in St. Thomas. It reminds me of the most special event in my life....so far!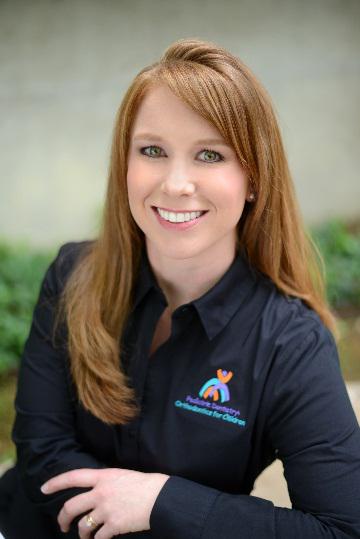 Tonja
Registered Dental Hygienist
I was born and raised in Garland, TX. Following graduation from North Garland High School, I went off to Lubbock where I spent a few years at Texas Tech before returning home. In 2000, I graduated from UNT with a degree in Geography-Secondary Education. I spent the next 12 years teaching 9th and 10th grade in Plano, TX.
Tim and I have been married since 2001, and we are blessed with 3 children. Taryn is involved in competitive cheer. Tanley is our soccer player, and Tanner enjoys all sports with basketball being his favorite.
Though I loved my years in the classroom, it was time to make a change. I have a passion for service, children, and education which led me to dental hygiene. I enjoy every day at myKIDSdds. Children bring joy and personality to the office, and each child is unique and special which makes it so much fun. There is never a boring day at myKIDSdds!
In addition to the wonderful children, I am lucky to work with the most amazing doctors and top-notch coworkers. Our staff places the safety, comfort, and care of the kids as top priority. I hope you love it as much as I do.
My days off are spent with my kids. You will find us at the soccer fields, cheer gym, basketball or football games, and poolside as often as we can make it there for much needed relaxation.
My name tag is in the shape of the Stars and Stripes. My husband and I both currently serve in the US Air Force Reserves. One weekend a month and two weeks a year, I spend time at a military base to stay current with my training. I am proud to serve and to call America home.
Clinical Team
Brandy
Registered Dental Assistant
I was born and raised in Victoria, Texas on a working cattle and grain farm.
Something that makes myKIDSdds different from other practices is that we are a preventative practice. We strive to educate patients and their parents on dental health and nutrition.
When I'm not enjoying my time in the office, you can find me in my backyard enjoying the pool or walking around on the trails. I also love reading.
My nametag is a crown because I love the Disney princess stickers we give out. While I waited to become an employee I wore the different stickers and pretended to be that princess.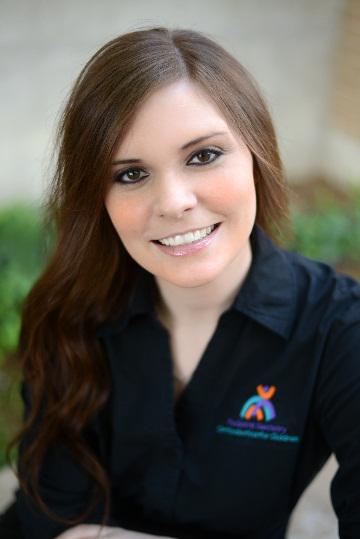 Kalea
Registered Dental Assistant
I'm from the small town of Sulphur Springs and moved to the BIG Dallas area to find a home at myKIDSdds. I recently married the man of my dreams; he is so supportive and encouraging in life. We recently had our first child, a baby girl!
The supportiveness, close-knit family, and excitement from everyone I work with sets myKIDSdds apart from other practices. Everyone is so kind, and looking out for your best interest, and the patients.
When I have some downtime I'm usually out with my family, or by the pool relaxin'.
My nametag is Olaf, from Frozen. It's a great talking point, what child hasn't seen Frozen, or didn't love it? And Olaf is my favorite character from the movie, his sense of humor and loving nature are great.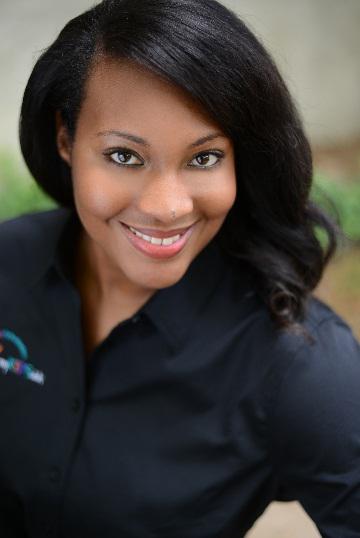 Brittnie
Clinical and Administrative Support Team (CAST)
I grew up in Plano, Texas, and my family is originally from Mobile, Alabama. I am the oldest of three kids. I have two dogs Atlas and Chiko.
At myKIDSdds I've built amazing relationships with a team who I now consider family. Work is a lot more than punching a clock. I've learned so much that I can use in my daily life and in my dream career as a dental professional.
In my free time I love going to the dog park with the puppies and my boyfriend, game night with friends, teaching at my church, and hanging out with family.
For my nametag I chose an ice cream cone because who doesn't like ice cream!?! I also chose something sweet because that's what everyone calls me.
Administrative Team
Shawna
Practice Resource Coordinator
I have been in dentistry for over 20 years. I grew up in Garland, Texas. Growing up I played soccer for Sting throughout high school and then went on to play soccer in college.
Here at myKIDSdds I am the PRC. What makes myKIDSdds so different is that our doctors treat each patient as if they were their own child and care deeply about not just their dental health but also their overall health. We are continuously focused on furthering our patient's health education and looking for opportunities for growth and development for each of us as well.
When I'm not in the office I'm usually at home, it is my sanctuary. You can find me spending time gardening, cooking, watching sports and spending time with family in the outdoors.
My nametag is a chocolate brown Dachshund in honor of Hershey. He was my first "child" and will always have a special place in my heart.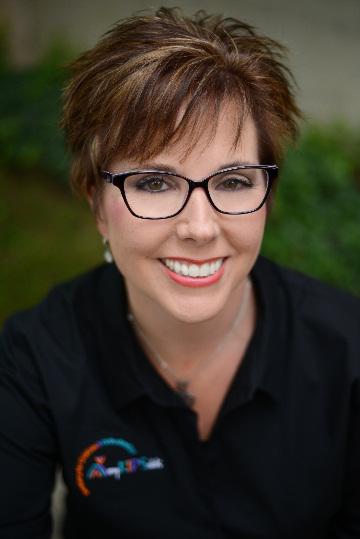 Ellen
Patient Care Specialist
I was born and raised in Dallas where I graduated from High School for Health Professions.
I am married to my best friend with whom we share three wonderful children and two adorable grandsons.
Something unique to myKIDSdds is the loving and fun atmosphere for children where relationships are built with each child.
On my days off you can find me spending time with my family and enjoying the outdoors on our motorcycle.
My nametag is of a dog we used to have. I love dogs!
Karen
Patient Care Specialist
I was born in Miami, Florida and am the only child in my family! When I was in high school I lived in New York City and attended The Professional Children's School.
Something I love about myKIDSdds is that the continuing education you receive working here is beyond amazing. Also the aspect of working as a team is a very unique experience for me.
When I'm not working you can find me at a yoga class, relaxing by the pool, or shopping!
My nametag is a figure skate. I was a competitive figure skater as a child. I attended two Olympics, ranked 6th in the US and 4th in the world in 1976.
Cecely
Patient Care Specialist
I am a Dallas native who married my high school sweetheart, Sid. We currently live outside of Wylie, Texas with our two children, Jacob and Hazel, two dogs, six chickens and a tortoise.
The myKIDSdds team is a great supportive family that shares a common goal to educate and improve the lives of all patients.
When I am not a work you can find me in my garden and flowerbeds or barbecuing with my family and friends. I also love cooking, traveling and reading.
My name tag is a dragonfly on a yellow background symbolizing my love for gardening and the color yellow. One patient asked me if I chose a dragonfly to match all the dragonfly pictures in the office!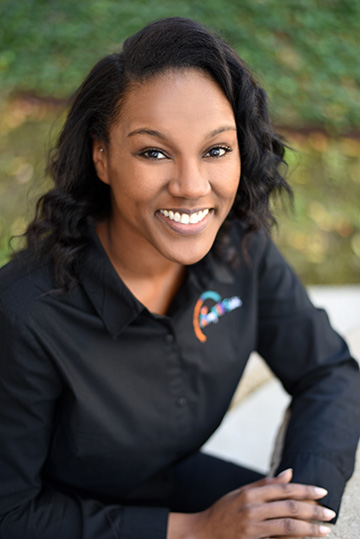 Shannon
Patient Care Specialist
A little about myself; I'm from Arlington, TX born and raised. Graduated from SFA with a degree in Health Science and minor in Psychology. My family is my biggest support system. I enjoy traveling, being with friends, and working out.
MyKIDSdds is different from anywhere I've worked in a few ways. The team here is extremely supportive and welcoming, both to each other and to the patients and families we serve.
During my days off I am usually sleeping in, having a lazy day, or out and about with friends/family.
My nametag is in the shape of the Dallas Cowboys Star because that is my favorite NFL team.